Bus Carrying Scarsdale Students to Riverdale is Rear Ended on the Cross County Parkway
Published: Monday, 09 September 2019 19:12
Joanne Wallenstein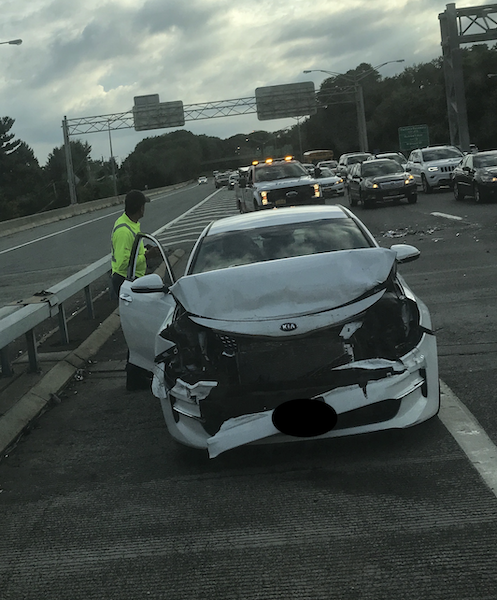 Photo by Sam SingerThe school year is off to a shaky start for some private school students from Scarsdale. A small Scarsdale school bus, carrying eleven students to private schools in Riverdale was rear-ended by a driver on the Cross County Parkway on Monday morning September 9 around 7:50 am. Ten students were enroute to Horace Mann and one to Riverdale Country School.
The eleven students were taken to St. Joseph's Medical Center in Yonkers though none were injured.
According to a parent of a student on the bus, Horace Mann sent two security vehicles to pick up the students, accompanied by the Head of School and Head of Transportation.
Victoria Presser, the Public Information Officer for the Scarsdale Schools reported that all the students were okay. A district administrator went to the hospital to work with families in picking up their students. Police reported that the driver of the car, who rear-ended the bus, also went to a hospital after complaining of some pain.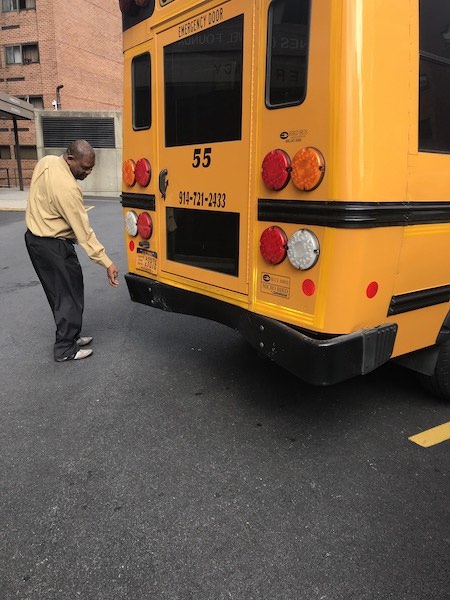 Photo by Sam Singer