Scarsdale Teens Cycle to Raise Awareness and Funds
Published: Tuesday, 01 October 2019 17:21
Joanne Wallenstein
100 Miles to Raise Awareness About Climate Change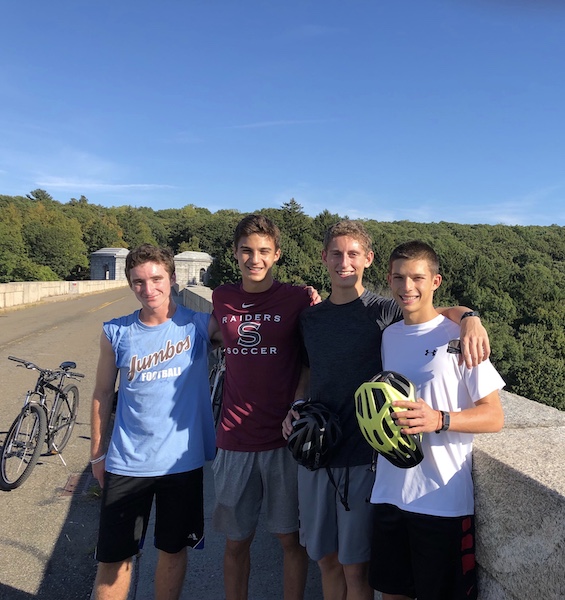 Jack Porter with supporters Adam Wasserman, Emmett Goldstein, and Michael Waxman. One bike, one kid, and 100 miles for climate change awareness. Jack Porter, a junior at Scarsdale High School, went above and beyond on Friday September 27 to raise awareness for the pressing issue of global warming. While most kids opted to participate in the school's climate change walkout organized by Junior Class President, Michael Waxman which in his words focused on, "capturing our message that SHS students care about climate change and want to see a transition into a renewable energy economy in the future." However, Jack wanted to do even more to spread the word of global warming. As a result, Jack devoted 17 hours of his day on Friday to bike 100 miles.
Although, in the beginning, Porter wasn't reaching all of targeted destinations in his desired time, with the support of friend's Emmett Goldstein, Michael Waxman, Sam Scheffler, and Adam Wasserman, Jack soon was back onto course. Jack was continually motivated "to raise support for the climate change walkout and push the limits."
Like many other students around the world, Jack, understands the grave dangers of global warming. His bike route spanned Bronxville to the Kensico Dam supplemented by many laps around the high school track. He was able to track his progress through his Garmin running watch and the Garmin connect app.
How can the rest of us take action to help raise awareness for global warming? Jack suggests, "Petitioning local government and congressmen to support climate action, not driving with one person in a three-ton SUV and supporting clean energy sources like nuclear." Jack believes with, "Support from first world governments and investments, nuclear fusion could be functional and effective in a few years," which is a, "real key to solving all our environmental problems."
Cycling for White Plains Hospital Family Health Center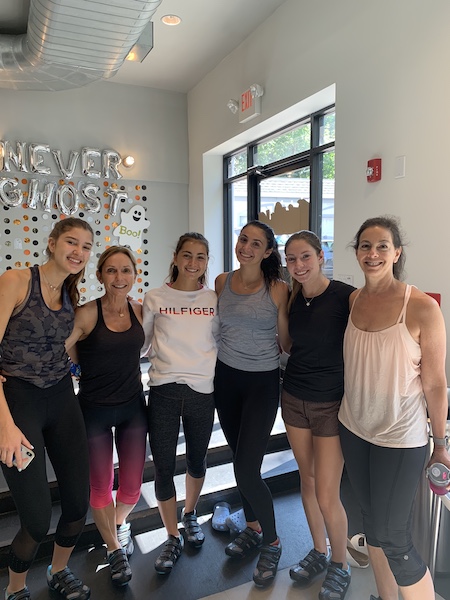 Several Scarsdale teenagers and members of the Junior Friends of White Plains Hospital (WPH) sweated and cycled their way to raising funds to benefit White Plains Hospital Family Health Center on September 22.
Spearheaded by Charlotte Meyers, 17, president of the Scarsdale High School Junior Friends of WPH, the fundraiser drew 23 cyclists to the Flywheel Sports cycling studio in Scarsdale. The teens raised nearly $1500 in support of local healthcare.
The students are members of the Junior Friends of White Plains Hospital and work closely with their adult counterparts in the Friends of White Plains Hospital. The mission of these groups is to raise awareness, provide volunteer services, and raise money for valuable Hospital programs.
The Family Health Center, which opened in a new location in June, provides preventive, primary care, and specialty services to families and children living in White Plains and surrounding neighborhoods.
(Pictured from left to right: Jennifer Farfel, Eileen Meyers, Charlotte Meyers, Jayden Cyzner, Tara Bleustein, Bonni Bleustein.)