Doubles Team Natalie Hu and Zoe Tucker Compete in NYS Quarterfinal
Published: Sunday, 03 November 2019 07:48
Joanne Wallenstein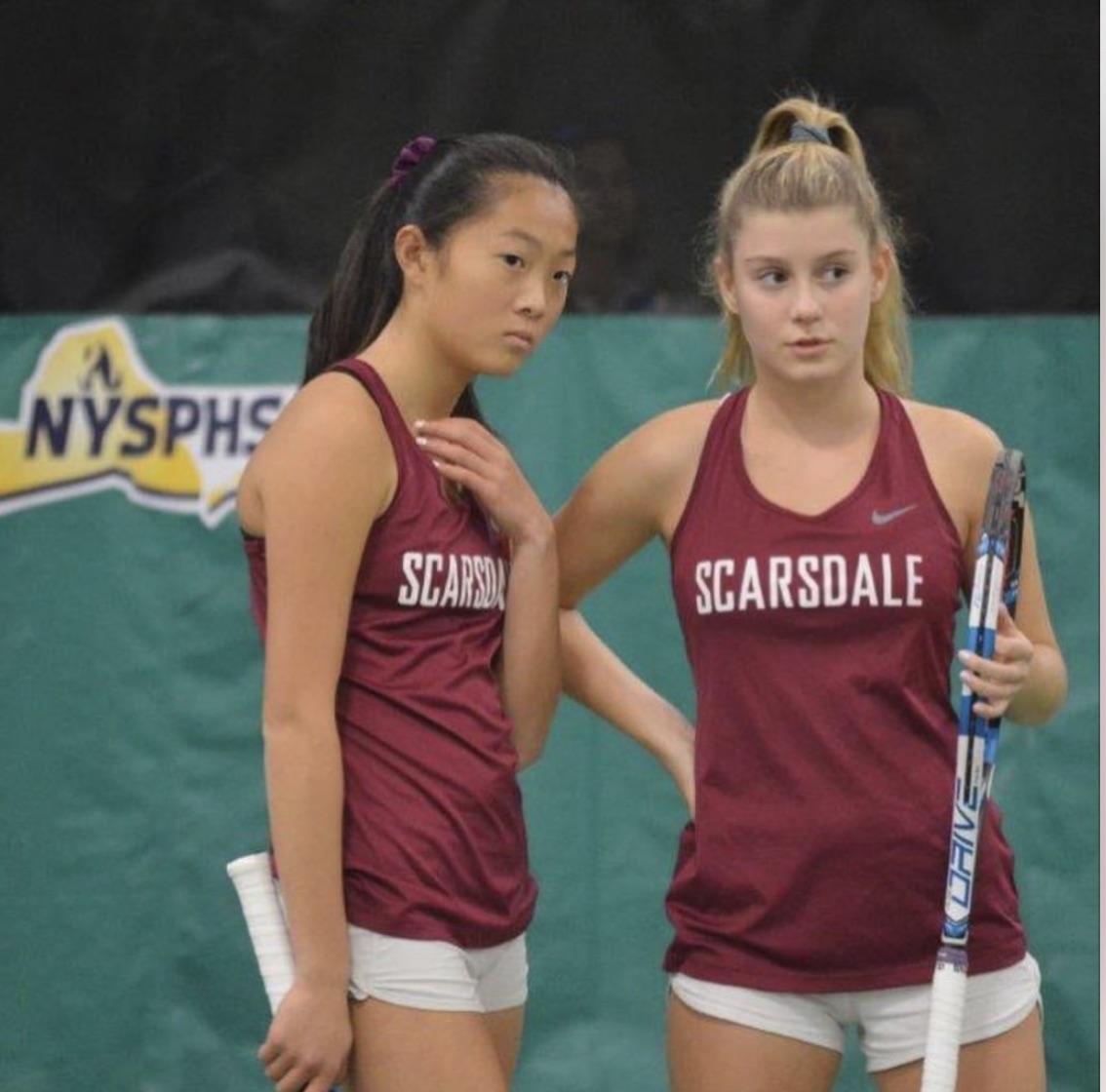 Natalie Hu and Zoe Tucker(Updated November 5) The Scarsdale Raiders doubles team of Junior Zoe Tucker and Freshman Natalie Hu played in the NYS State championships tournament in Latham, NY and made it all the way to the quarterfinals on Sunday November 3rd. The pair had a long, successful season. The entire team won the section and Hu/Tucker placed third in the section tournament and qualified to play in the state tournament.
In the first round in Latham they played flawless tennis, winning 6-0, 6-1 over Alyssa Ghassabian and Alina Lyakhov from Great Neck North. The second round vs. Angelina Llanos and Katie Viau from West Genesee was tight but the Raiders came out ahead, winning in two sets, 6-4, 7-5. However, they were unable to beat sisters Alyssa and Ellie Margolin from Byram Hills who theypreviously lost to in a three set match at the section tournament. At the NYSPHAA the Byram Hills sisters defeated Hu and Tucker 6-4, 6-2 and went on to place third in the tournament.
Hu and Tucker then battled it out for 7th and 8th place and finished eighth in the state tournament. Athletic Director Ray Pappalardi and Coach Jennifer Roane were there to cheer them on.
The apple doesn't fall far from the tree for these two girls whose mothers, Yuko Kuriyama-Hu and Andrea Tucker, are top players, each captaining one of two ladies rec teams in Scarsdale.
The good news for the girls is that they will both still be in high school next year and can give it another try.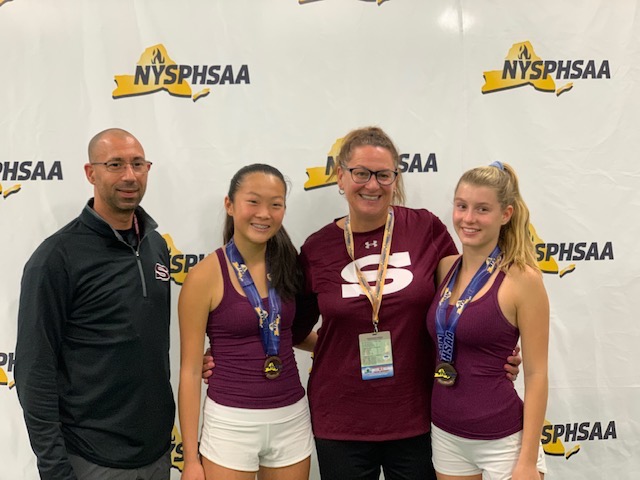 Athletic Director Ray Pappalardi, Natalie Hu, Coach Jennifer Roane and Zoe Tucker.