County Beaches to Open for Memorial Day But Region Fails to Meet State Criteria for Phased Reopening
Published: Wednesday, 20 May 2020 16:54
Joanne Wallenstein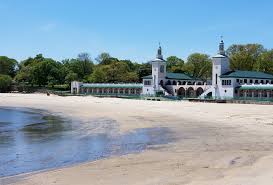 On Tuesday May 19 Westchester County Executive George Latimer announced the opening of two county beaches for Memorial Day weekend, while at the same time revealing that other county run sites will remain closed, and that fireworks and ethnic celebrations would be cancelled.
The good news is that beaches at Playland and Croton Point Park will be open on Friday, Saturday, Sunday and Monday for the Memorial Day Weekend. However Playland Amusement Park will remain closed—at least until July 20-- and fireworks spectaculars scheduled for the July 4th weekend at Kensico Dam Plaza and Playland Park are cancelled. There will be no ethnic festivals at Kensico – at least through July 20—but if possible-- these festivals could be held in October.
The County Executive warned residents to continue to wear masks and maintain social distance, saying "Whether or not these two sites will remain open will depend on how they are managed." Latimer was pleased to report that golf courses and bicycle Sundays are open and there have been no new cases manifested because of these activities. At this point, no decision has been made about the opening of two county pools.
At an update on Tuesday May 19 Latimer reported the following statistics:
There are over 32,402 positive cases in Westchester but of those, almost 30,000 are cleared, leaving the active number of cases in the county at 2,162, which is a steady decline from a high of 11,000 active cases at one point in the crisis.
126,000 people, or 12.6% of the population in Westchester, has been tested and now the Governor is trying to open up antibody testing for everyone.
There are currently 400 people with COVID hospitalized and fatalities dropped to just 3 residents on Monday night. As a point of comparison, on April 10, 72 people died overnight.
The county has sufficient ICU beds and general beds to handle any surge. This week, doctors in Westchester can resume elective surgery.
Even with all this progress, as of 5-19 the mid-Hudson region has only met five of the seven state mandated criteria for re-opening so there is no schedule as yet to begin the phased reopening.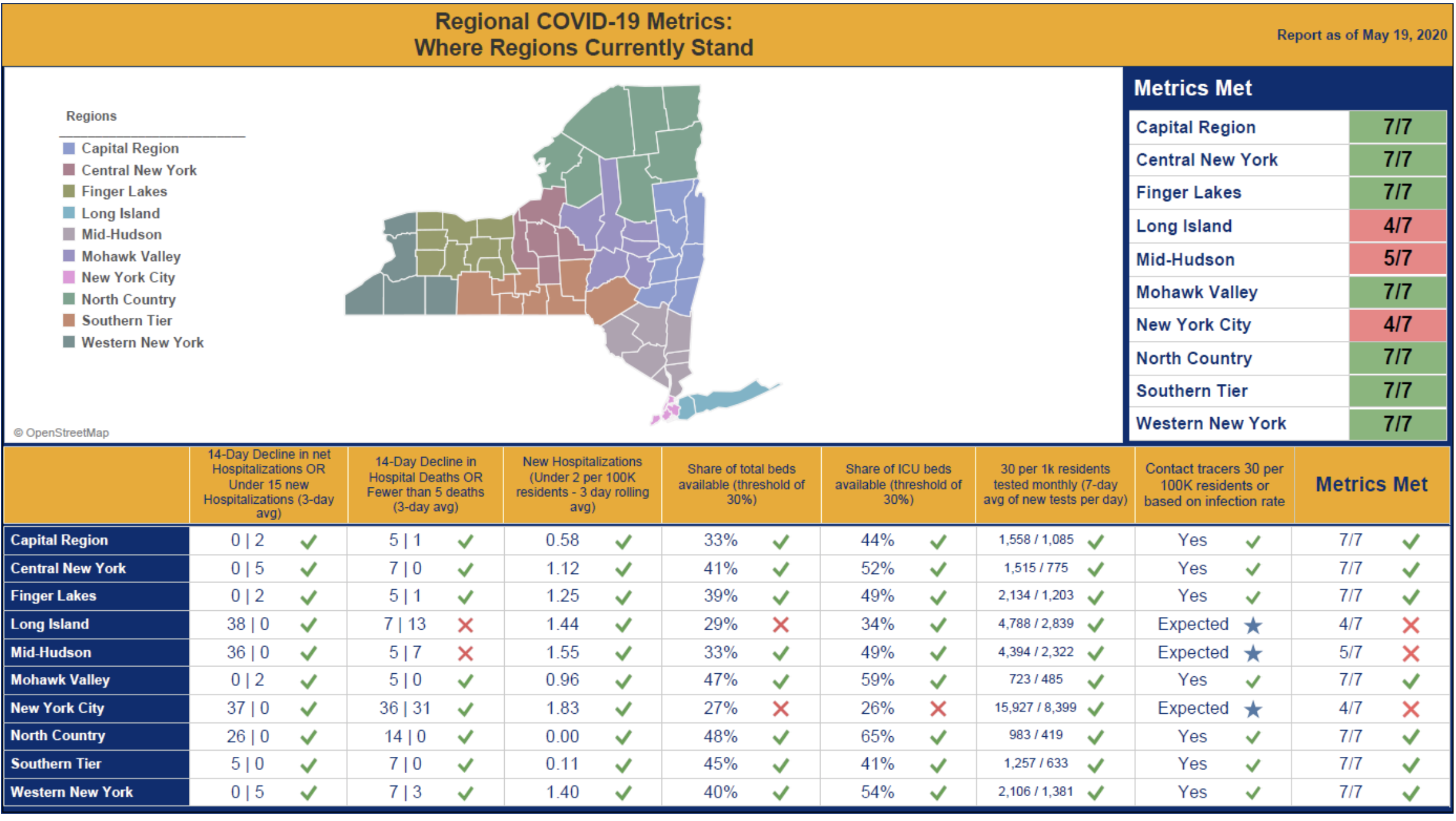 The region, which includes Dutchess, Orange, Putnam, Sullivan, Rockland, Ulster and Westchester Counties, has failed to meet the following requirements:

-30 contact tracers per 100,000 residents; (expected)

-A 14-day decline in hospital deaths or a three-day average of fewer than five deaths.