Cuomo Issues New Executive Order: School Ballots Can Be Dropped Off at the District Through June 9, or Mailed for Receipt by June 16
Published: Monday, 08 June 2020 08:35
Joanne Wallenstein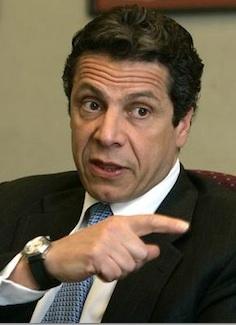 A new executive order signed by Governor Cuomo on June 7 will extend the voting period for the school board and school budget election. The previous law required that school districts receive all ballot by mail by Tuesday June 9 and barred districts from receiving the ballots by hand.
As of Sunday, the district can accept hand delivered ballots until 5 pm on June 9 or by mail until June 16.
Here are instructions on how to bring your ballot to the district on Monday or Tuesday:
"A collection box for hand delivery of ballots will be located inside the Brewster Road entrance of Scarsdale High School from 9 a.m. to 5 p.m. on Monday, June 8th and Tuesday, June 9th. Upon arrival, a Safety Monitor will greet you and direct you to the location of the locked collection box. As a reminder, there will not be access to any other portion of the building, and only the Brewster Road entrance is open at this time. Please remember that masks are required to enter the school building and social distancing should be maintained at all times."
This move should increase voter participation which was challenged by the short timeframe between the receipt of ballots at home and the deadline to return them.
The Governor also increased flexibility on voting in the New York State Primary. Voters who choose to vote by absentee ballot need to have the ballots returned by June 23. Voters can also vote in person.