Survey Results: Scarsdale Residents Will Comply with the Governor's Directives on Thanksgiving
Published: Sunday, 22 November 2020 14:58
Joanne Wallenstein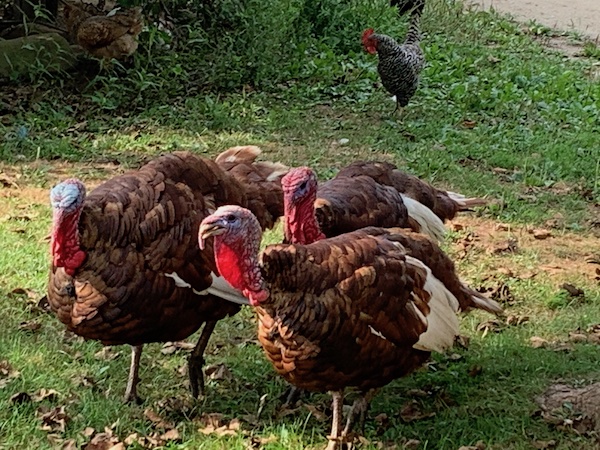 It will definitely be a different kind of Thanksgiving this year. That's what the respondents to our Thanksgiving survey revealed. The vast majority of those who replied to the survey indicated that they are complying with the Governor's orders, they will have few if any visitors, will celebrate at home with their immediate families and will not invite grandparents, aunts, uncles and cousins to join them.
Here are the results of the survey, to which we received 92 responses:
92.3% of respondents said they would comply with NYS Governor Andrew Cuomo's order to limit indoor gatherings to 10 people.
Asked if they agreed with that order, 85.8% said yes though some commented about the Governor dictating how the holiday could be celebrated. One respondent said, "I don't believe the government should dictate what happens in a household. Common sense does suggest this is not the time to have a large gathering, I'm bright enough to figure that out on my own," and another said, "I do not agree with the order (which limits outdoor gatherings to 10 as well). It does not into consideration an individual's ability to distance in their home, or a person's ability to make the judgment or risk/reward. Especially when governments (local and state) have been so selective when it comes to enforcement of public safety rules (allowing those that match their politics), they have lost moral authority to command people to restrict private gatherings." Another commented, "10 is an arbitrary number. An order to limit gatherings is ok, but if you have two families with 4 kids each - nope!"
Asked how many people would be at their table, 66.3% said there would be one to five people and another 27.1% reported there would be six to ten. Just 5% said they would have 11 to 15 people and 1 person reported that they would disregard the order and have more than 26 people at their Thanksgiving. On a usual year 32.6% report hosting 11-15 people and 33.6% have 16-25 at their table, so this year will be a dramatic change.
Commenting on their decision, readers said, "We usually have 25-30 relatives. But this year it will be just me, my husband and only one adult child. My other adult child has opted to stay up at college for the holiday so he can complete the rest of the semester in person there," and another said, "No Thanksgiving this year. A solo "event". Another said they would "join 8 close friends on Zoom" for their Thanksgiving.
Will guests be asked to get a COVID test before coming to dinner? Just 17% said yes and many noted that they are dining only with their immediate families so it won't be necessary.
And where will they be having their Thanksgiving dinner? 90% will be right where they are now – at home.