Police Ask For Your Help to Find Suspect Exhibiting Lewd Behavior
Published: Tuesday, 22 December 2020 18:27
Joanne Wallenstein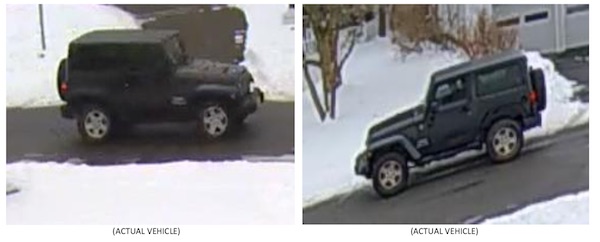 The Scarsdale Police Department is asking for the public's assistance in identifying a suspect involved in a public lewdness incident that occurred on Berwick Road on December 21st at approximately 10:40 AM.
The suspect was observed driving a Jeep on to Berwick Road, stopping his vehicle and appeared to be masturbating. At no time did the suspect attempt to lure or make contact with anyone.

The suspect is described as a male white, early 20's with brown hair. The suspect was last seen operating a dark colored 2 door Jeep Wrangler with an unknown white license plate. The suspect vehicle was last seen traveling north on Berwick Road.

Anyone with information regarding this incident is urged to contact the Scarsdale Police Department at 914-722-1200.