SCARVAC Administers Free Vaccines
Published: Wednesday, 19 May 2021 09:41
Jordi Wiener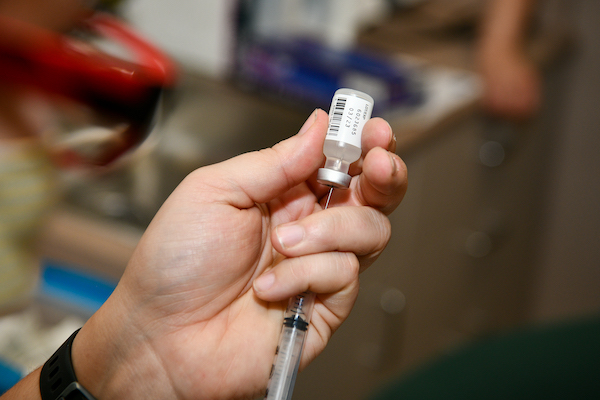 Scarsdale Village Ambulance Corps is now offering free Pfizer vaccines at their headquarters on Weaver Street. Last week they administered 50 vaccines to adults and teens ages 16-17. This week, on Thursday May 20, 102 teens, primarily between the ages of 12 and 15, have signed up to be vaccinated. No one had a bad reaction.
The shots are being given by SCARVAC's paramedics and the vaccines come from the Westchester County Department of Health. Second doses will be given three weeks after the first dose.
The vaccines are by appointment only and are 100% free. SCARVAC is not billing patients insurance companies.
To make your appointment, call 914.722.2288
Pictures by John Thaler Click here to see more.