Zachys To Leave Scarsdale for Port Chester
Published: Thursday, 27 May 2021 12:02
Joanne Wallenstein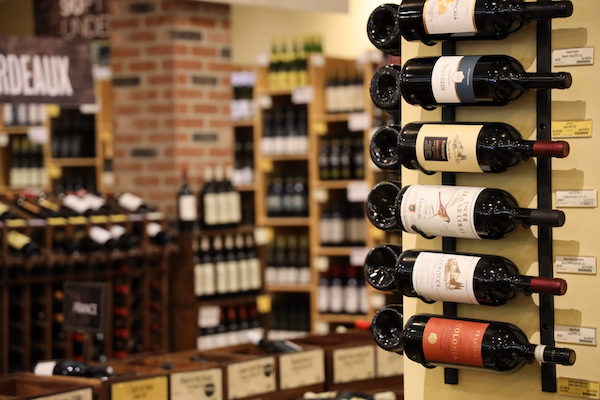 Another Scarsdale mainstay is leaving the Village. Zachys Wine and Liquor, founded in a shop in Scarsdale in 1944, announced that they will relocate operations from Scarsdale to Port Chester in January 2022 where they will consolidate their retail store, warehouse, e-commerce, auction and storage businesses.
According to an article in Wine Industry Advisor, their new facility in Port Chester will encompass 70,000 square feet on the site of the former Strauss Paper Company. There they will have the capability to ship 400% more packages, making them the largest wine shipping facility in the Northeast. Both their online and auction businesses have grown and the consolidation will help them to streamline operations.
Their move will leave another 4,000 square feet of prime retail space on East Parkway without a tenant. Similar to the announcement of the closing of Lange's Deli, residents were surprised and dismayed that another local favorite was closing its doors in the 'dale. The vacancy is sure to compound problems for the remaining Scarsdale retailers as the store was a big draw and brought foot traffic to the streets.
Commenting on the news, DJ Petta from Scarsdale Improvement Corp. who owns the store said, "We are saddened by Zachys move as we're sure the rest of the community is. We worked collaboratively to try to keep them in Scarsdale but their opportunity in Port Chester was something we could not offer them here. Zachys has been a staple in Scarsdale for decades and we know they will continue to be involved with the community. We are excited about the current retail environment and the way the Village has responded creatively during the pandemic. We are optimistic that we will find a new tenant on East Parkway that will continue to stimulate the downtown village center."
Marcy Berman Goldstein, who heads the Scarsdale Business Alliance and worked with Andrew McMurrary of Zachys on many initiatives to build business in the Village said, "Although Zachys departure is bittersweet for Scarsdale, we understand that the nature of their business has changed, and Zachys continued success warrants a different type of space to support their sales. We are grateful for their many years of support of our Village and community, and welcome their continued involvement in future events, including the 2022 Scarsdale Music Festival."