Letter from Carole Silverman
Published: Monday, 13 September 2021 14:37
Joanne Wallenstein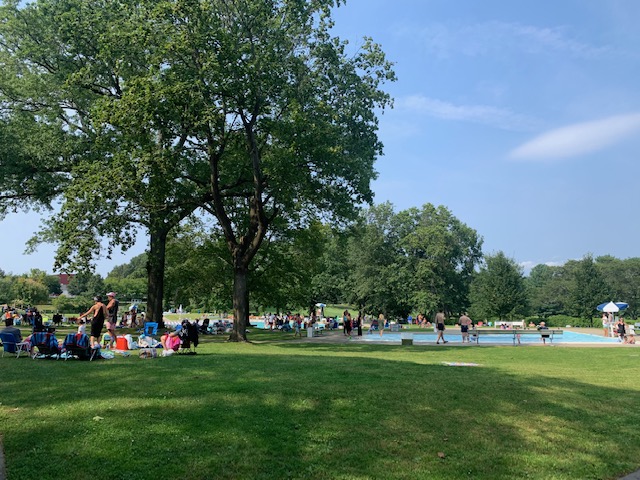 To the Editor,
Last Friday, nearly 40 members of the Scarsdale Senior Club enjoyed a wonderful end-of-summer party at the pool.
Although Hurricane Ida's remnants prevented us from enjoying swimming and aquacise, the lunch was plentiful and delicious and provided a nice opportunity to socialize, before returning to our 'new-normal' regular lives.
We want to thank Mike O'Neill and his snack bar staff, as well as Brian Gray, Jene Davis and Sue Oricchio from the Recreation Department for all their efforts to make this such a successful event.
Membership in the Scarsdale Senior Club is open to residents, parents of residents and previous long-term residents, at least 60 years of age. Register at www.scarsdale.com/recreation or at the Recreation Department, 244 Heathcote Road..

Carol Silverman
Chair, Advisory Council on Scarsdale Senior Citizens
Photo credit: Michelle Lichtenberg