Two Deaths Reported in Scarsdale: County Provides Corona Update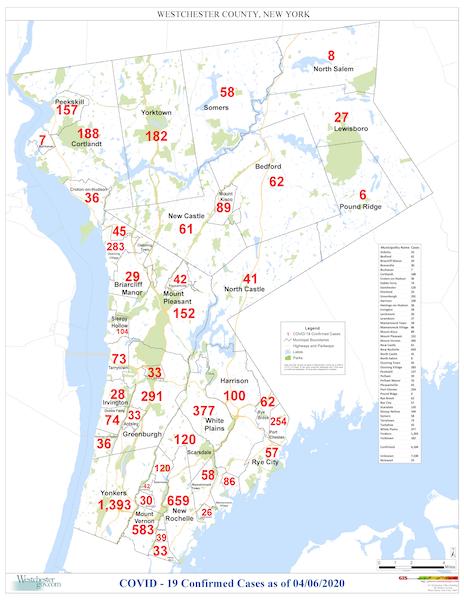 The map above was provided by County Executive George Latimer.Two deaths were reported in Scarsdale last week. Due to patient privacy laws, the cause of death was not provided for either case.
On April 1 at 4:04 in the afternoon, an 87 year-old woman died at the Ambassador on Saxon Woods Road in Scarsdale.
On April 4 at 7:47 in the morning an 82 year-old resident of Overlook Road advised that her 93 year-old husband had passed away. No further details were provided and there were "no signs of criminality."
On Monday April 6, County Executive George Latimer released the following data about Coronavirus in Westchester County:
-Total number hospitalized (cumulative) 718
-Total currently in hospital 377
-Number hospitalized in Westchester County 345
-Number of deaths (updated last April 4 by New York State) 211