It's OK That You're Not OK, Community Discussion via Zoom Thursday, July 9 at 10:00 am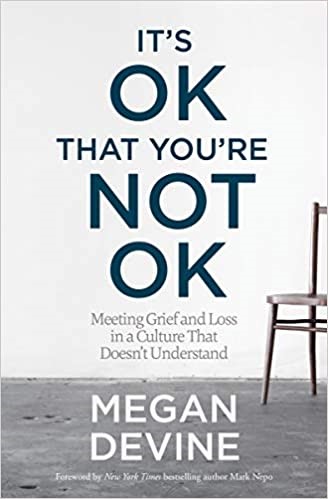 The Scarsdale Safe Coalition and Scarsdale Edgemont Family Counseling Service invite you to participate in a virtual discussion about coping during periods of grief and loss. The discussion will take place via Zoom on Thursday, July 9th at 10:00 a.m. and will be led by SFCS Family Therapist Judi Townsend, MFT, PA-C, MPH. The discussion will include elements from the book "It's OK That You're Not OK" by Megan Devine.
During the COVID-19 pandemic, many of us have experienced some form of loss. Now more than ever we need to feel connected to our friends, neighbors and community. Building attachment among community members is not just a way to cope with isolation but it is also a key protective factor in building community safety. The discussion will cover topics including:
-Death versus ambiguous types of loss
-Societal and cultural responses to loss
-The power of being present
The community book read, and discussion is an opportunity to explore a topic that is relevant to us all right now. The format will be discussion oriented, therefore this event will not be recorded or rebroadcast. All community members are welcome to join. Having read the book is not a pre-requisite for participation, however the book can be downloaded or purchased at your favorite online outlet or bookstore.
An RSVP is required to participate in the discussion. Please indicate your interest in participating by emailing Joan Caputo at jcaputo@sfcsinc.org by Tuesday, July 7th and a Zoom link will be sent to you.
For more information, please contact Lauren Pomerantz, LCSW at lpomerantz@sfcsinc.org.