Paulin and Brouk Propose Legislation to Ban Pesticides at Summer Camps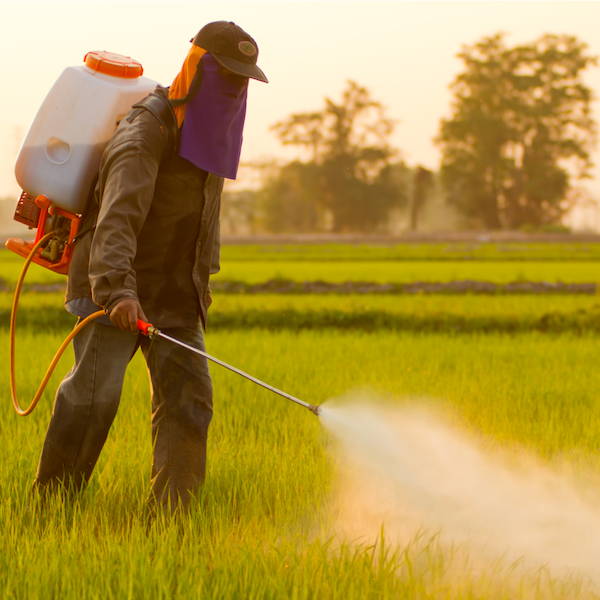 Photo Credit: Shutterstock, Submitted by the Office of Amy PaulinThe following was written by Assemblymember Amy Paulin and Senator Samra Brouk:
Spring is here and parents are now beginning to plan summer activities, including signing their children up for camp. After long winter days of being indoors due to COVID-19, we know that the demand for summer camps will be higher than ever this year—and we should make the health and safety of the children attending those camps our top priority. We have sponsored a bill in the New York State Legislature (A.528/S.4478) prohibiting pesticide use at summer camps.
Camps should be held to the same standards as schools, where pesticides have been banned for the last decade. In 2011, New York's Child Safe Playing Fields Act went into effect, which prohibits pesticide use on school and day care center grounds. As with the current law for schools, our bill allows for exceptions to be made in emergency circumstances, such as hazardous infestations. Our proposed legislation would require the same standards for children's day and overnight camps.
Children are highly vulnerable to the health risks of pesticides. Developing bodies and brains are particularly at risk from exposure to pesticides, which have been linked to delayed cognitive development, learning disabilities, lower IQ, and attention deficit disorders, as well as to cancer and endocrine disruption. Children receive more exposure through air and skin contact relative to their body weight than adults and have less developed organs and immune systems to detoxify contaminants. When at summer camps, children spend many hours outdoors and on fields. Yet research shows that even minute amounts of exposure to pesticides can have long-term negative impacts on our children.
There are many healthy alternative approaches to lawn care. These include using natural fertilizers and choosing grasses and plants that are appropriate for a region and therefore can grow successfully without pesticide use. Well-chosen plants resist pests, and healthy soils grow dense turf that outcompetes weeds. Camps are just one locale where we can support natural growth systems and encourage a culture of healthy yard maintenance—both for our children and for the environment.
Current procedures with respect to pesticides do not always protect children from exposure. Warning labels on pesticides give time limits for keeping children off the grass but may fail to reflect a wide variation in the half-life of ingredients, which depend on weather and soil conditions. Once these chemicals come indoors on shoes or through windows, they may remain active for years. At camps in particular, children may walk on grass with bare feet and then enter swimming pools and other water bodies, where the chemicals may then be ingested.
We can take steps to significantly improve the safety of children's environments. We can pass this legislation banning pesticide use in camps, as a strong first step. We have already taken the lead in enacting The Child Safe Playing Fields Act that bans their use around schools, and on playgrounds and athletic fields. There is every reason to use the same standards for the grounds and fields our children are playing on all summer long.
Children and camps need grassy lawns for games and sports, as well as areas where children are free to discover nature. Over the last decade, it has been shown that New York State's school pesticide ban works. Let's put the same protections in place for camps. Please support our Camp Pesticides bill A.528/S.4478 so that we can eliminate pesticides from our children's summer camp experience and instead give them one that is fun, healthy, and safe.