National Prescription Drug Take Back Takes in 118 Pounds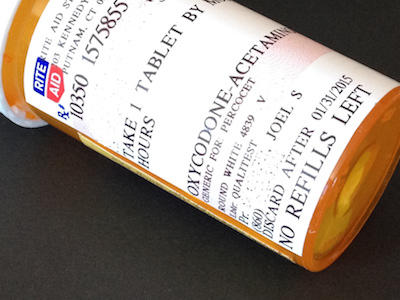 Scarsdale residents participated in the nationwide Prescription Drug Take Back Day this spring, turning in more than 118 pounds of unused, unwanted and expired medication at the drive-thru site coordinated by the Scarsdale Drug and Alcohol Task for and Scarsdale Police Department.

"We know having unused prescriptions in the medicine cabinets at homes is a risk, which is why Drug Take Back Days and our ongoing collection efforts are so important," said Wendy Gendel, Chairperson of Scarsdale DATF. "We greatly appreciate the support of the Scarsdale Police Department in this event and all the Scarsdale residents who contributed to this successful collection day – it will make a difference in our prevention work."

Data shows misused prescription drugs were most often obtained through family and friends with unused prescriptions. Medications that are not properly stored can pose a risk to the health of children and pets who might accidentally ingest them. Flushing medications, or tossing them in the trash, can also endanger our waterways and wildlife.

The Take Back Day was organized in partnership with the Scarsdale Police Department and the U.S. Drug Enforcement Administration (DEA). This event provides a safe, convenient and responsible way to dispose of prescription and over-the-counter medications, while educating about the potential for medication misuse, accidental ingestion and overdose. All collected medications were securely transported and incinerated.
If you missed Take Back Day, a disposal unit is available 24/7 to the community year-round at the Scarsdale Police Department. If you would like more information about safe medication disposal, or on how to become involved with the Scarsdale Drug and Alcohol Task Force, please visit www.ScarsdaleDATF.org or contact Lisa Tomeny at DATFScarsdale@gmail.com.