Million Meal Project Launches to Address Global Food Insecurity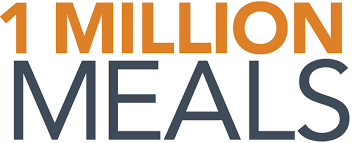 The Blumberg family of Edgemont is launching the Million Meal Project with a goal of packaging and distributing 1,000,000 meals to families in need all over the world by 2028. The organization will partner with global nonprofit Rise Against Hunger and other local organizations to host monthly meal packaging events in the Edgemont community over the next five years. The first event will be held on Saturday, November 19 at Greenville Elementary School.
"Our family volunteered earlier in the year for a Rise Against Hunger event hosted by the Edgemont Community Council at Seely Place Elementary School and was inspired," said Casey Blumberg, Wilson Blumberg, and Elyse Blumberg, co-founders of the Million Meal Project. "We had a lot of fun with friends at the event and were impressed with how easy it was to volunteer our time and make such a difference in so many lives."
"The Million Meal Project's goal to package one million meals over the next five years will be incredibly impactful for the people Rise Against Hunger serves around the world. Our work to end hunger starts with a meal because, for those facing hunger, a meal can provide needed nutrition and support education, health and opportunities for bright futures," said Richard Kearney, Interim CEO of Rise Against Hunger.
The Million Meal Project welcomes any local organizations and families to participate by co-hosting events throughout the year or joining for larger events. The organization will also be donating $0.38 per meal packaged. Donations are welcome at any of the meal packaging events as well as on the Million Meal Project's website.
To volunteer or donate at the Million Meal Project's launch event on November 19, please click here. For more information, contact Matt Blumberg at info@millionmealproject.org.