Sports and Formal Swap on Saturday - Merchandise Accepted Friday evening and early Saturday am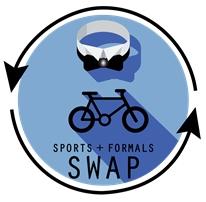 The annual PT Council Sports and Formal Swap returns this year on Saturday, March 24, 2018, from 10am to 12pm at Scarsdale Middle School! The best deals on sports equipment and dressy clothing for youngsters will be coming soon to Scarsdale Middle School -- please note the change in location from the past few years.
PT Council will be accepting gently used sports equipment (no skis), musical instruments, and youth formal wear. This event is a great spring cleaning chance to rid your basements, attics, and garages of all those outgrown bicycles, baseball and softball bats, tennis rackets, and lacrosse and field hockey sticks. Clear your closets of fancy apparel that no longer fit your growing children.
Merchandise drop off will be at Scarsdale Middle School, 134 Mamaroneck Road, from 5 to 7pm on Friday, March 23, 2018, and from 8 to 9:45am on Saturday, March 24, 2018 (before the Swap opens to shoppers).
Donors may obtain a receipt for tax purposes. All proceeds support the Scarsdale Council of Parent-Teacher Associations, the 501(c)(3) umbrella organization over all seven Scarsdale PTA units. PT Council informs and advises the PTAs as they fulfill their mission of promoting the welfare of their students.
If you have questions about this event, please send email to ScarsdalePTCouncil@gmail.com with "Sports Swap" in the subject line.