New Additions Open at Edgewood and Heathcote Elementary Schools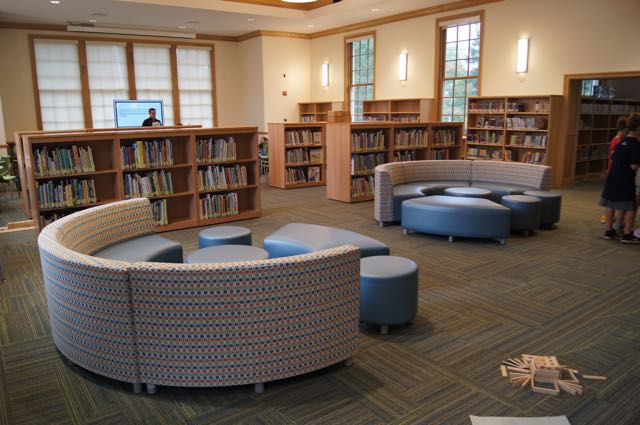 Edgewood and Heathcote Elementary School staffers and students returned to school last week to find some beautiful new spaces completed and ready to use.

At Edgewood, a new wing with a library and tech studio are now open and we found a few classes involved in hands on learning in the new space. The new wing includes three rooms where we found a fifth grade class learning about responsible use of the internet, with instruction from Technology Teacher Paul Tomizawa. Another class was exploring the books in the library and reading in the story circle with School Librarian Allison Turner. Earlier in the day students designed settings for scenes from their own stories and then built the sets using Keva blocks.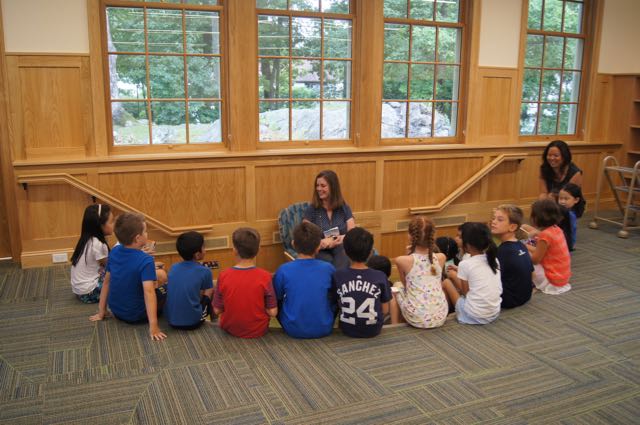 Julie Huang's 3rd graders enjoy a story with librarian Allison TurnerTurner explained that the vast new space is air conditioned, and during the heat wave last week it accommodated three classes at a time. The new building fits seamlessly into the school site and includes handicapped ramps and retaining walls that integrate nicely with the existing school.
Also completed as part of this project is a new office with a security window where the staff can monitor those entering and existing the school. This work, which included 3,731 square feet of renovated and added space, was funded with $3,560,000 from the 2014 School Bond and designed by former district architects KG&D.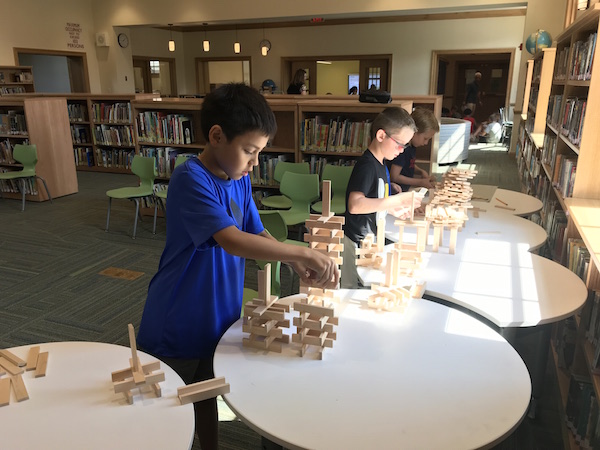 Edgewood fourth graders working collaboratively to construct a cityscape complete with skyscrapers and bridges that span and connect their workspaces. Photo credit: Paul Tomizawa.

Heathcote Principal Maria Stiles could not be more thrilled with the new multipurpose space, small group instruction rooms and entry area now open at the school. She showed us how this new room can accommodate six to seven classes at lunchtime, freeing up the gym for physical education. A new kitchen will be used when the lunch program begins on September 24th. The new interior entry with large glass windows is a great place for children to wait to be picked up, shielded from the elements. This new wing can be closed off from the rest of the school to allow community groups to use the rooms at night without accessing the school.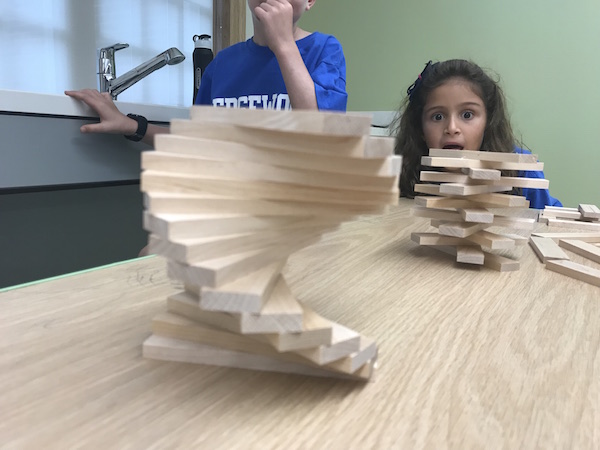 Keva planks are sturdy, lightweight, and flexible enough to conform to the artist's imagination, which can be a pretty cool sight to reflect on. Kids are sometimes astonished by their own imaginations. Photo Credit Paul Tomizawa.She added that the air conditioning was really appreciated during the first week of school. Stiles praised the architects for great planning and attention to detail and also credited the landscape architects for their plantings around the new wing. This work, which includes 3,977 square feet of renovated and added space was funded with $3,387,000 from the 2014 School Bond and designed by former district architects KG&D.
Ribbon cutting ceremonies for the two new facilities are planned for October, 2018.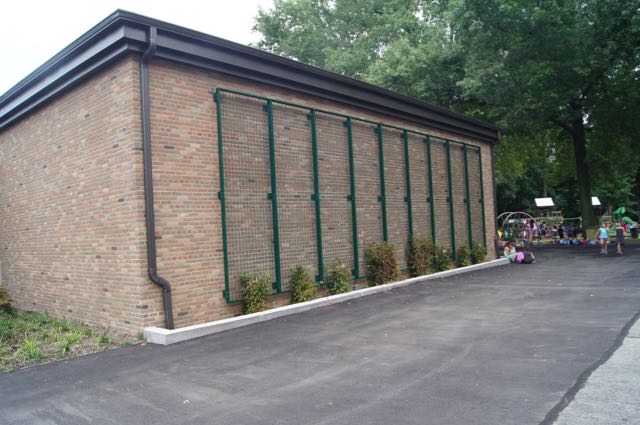 A greenwall for climbing hydrangeas at Heathcote School.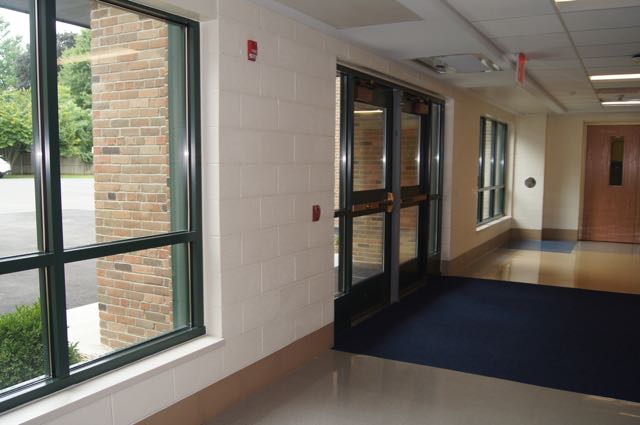 A new entry at the back of the school will protect kids from the elements during drop off and pick up.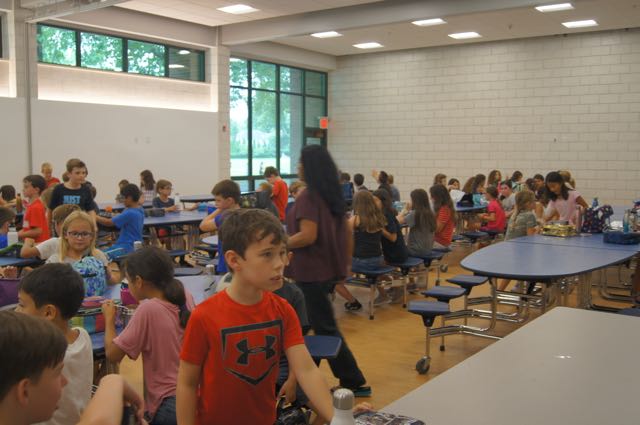 Lunch time in the new multi-purpose room at Heathcote Elementary School.