How is eLearning Going at your House and District Wide?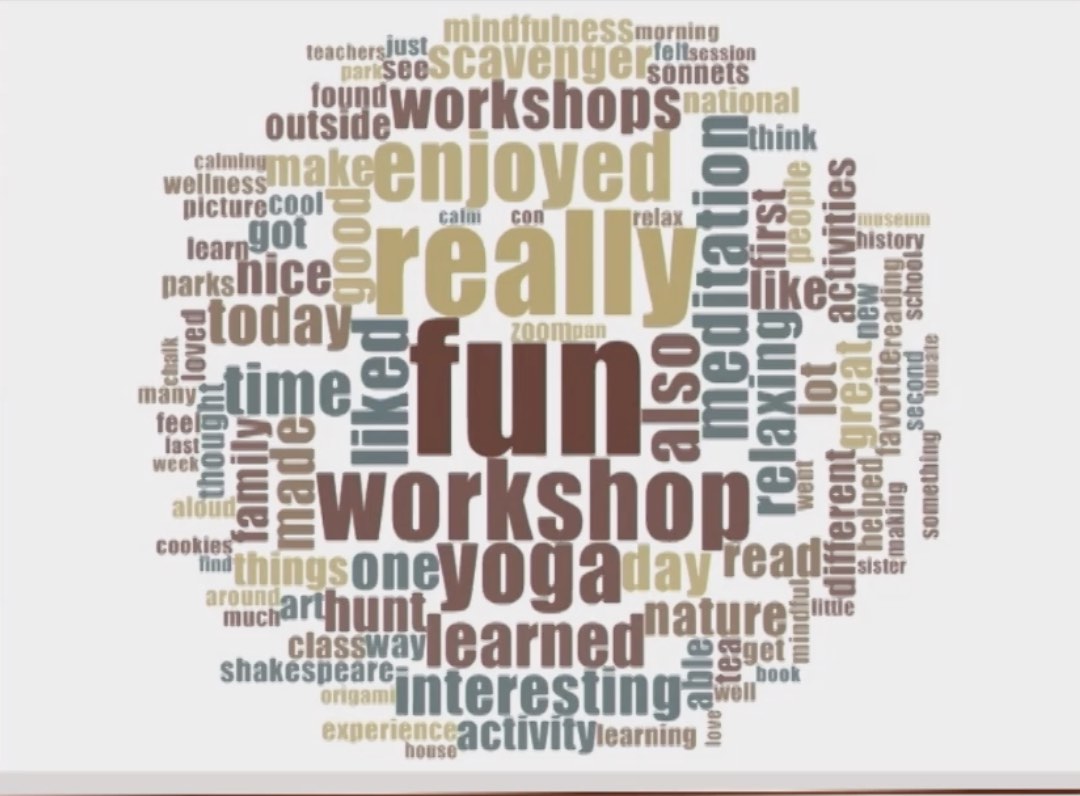 How is eLearning going at your house? Are your kids too stressed– or do they have too little to do? Do they miss the interaction with the teachers and friends? Are you having trouble keeping your children's ZOOM schedules organized and tracking homework assignments?
These were some of the issues tracked in a recent survey conducted by the district and reviewed at the online BOE meeting on Monday April 20.
Here are some highlights of the district's findings, but we recommend that you watch the presentation here to see how this experiment is going in the weeks since schools closed.
As Dr. Hagerman said, "We're trying to fly the plane while we're building it," referring to the difficulty of moving the entire educational experience online without time for development and assessment. In just a matter of weeks, teachers have been challenged to figure out how to communicate with their classes, use online tools to teach, find ways to continue to give personal feedback and provide extra help to those who are unable to work online or fail to participate.
Though school is traditionally in session for roughly six hours a day, the National Board of Professional Teaching Standards Research recommends that kids spend far less time online. For elementary school students, 1-2 hours a day is optimal, for middle schoolers 2-3 hours a day and for high school students 3-4 hours per day. They also encourage one hour a day of social recreation for all age levels.
Last week, schools conducted a district-wide wellness week with programming and activities for students in all grade levels. Over 125 teachers provided 57 live sessions and 23 asynchronous activities and the response was overwhelmingly positive. Kids enjoyed scavenger hunts, art projects, read alouds and baking along with mindfulness/meditation and yoga.
Ray Pappalardi, Director of Physical Education, Health and Athletics reported that kids described these activities using words like fun, enjoy, interesting, relaxing, good and great. The program was so successful that it will be written up in a national education publication.
Administrators conveyed the results of an eLearning survey to parents of children of all ages that received about 1,100 responses (with some duplication from parents with kids in multiple schools.)
The survey identified the successes and challenges of eLearning, and the district has sought to address some of the issues in the intervening weeks.
Among the successes are the teachers' efforts and commitment, the consistency and quality of the work, the ZOOM sessions, feedback for students and organization of learning materials. However some of these "successes" are also challenges or struggles. Some parents report problems managing student workflow, and trouble with technology, passwords and log-ins. Kids miss interacting with classmates, student stamina and motivation are issues and staying organized can also be a problem.
The district has addressed some of these issues at each level. Elementary School principals now post a weekly calendar of ZOOM sessions by day and hour so that parents can help their kids maintain a schedule. At the middle school, parents are receiving a weekly email with each child's schedule. Each class meets twice a week for an interactive session. Wednesdays are set aside for student support and extra help. At the high school, where students miss peer interaction and feedback from teachers, focus groups have been set up to discuss the issues.
The district's technology team continues to work with teachers, providing a checklist to insure successful online sessions and providing them with tech support and training. They expanded email addresses for grades 3,4 and 5 to allow them to communicate with their peers. At the high school students are putting together a virtual science research symposium to replace the one that usually takes place in the spring.
From the presentation, it is evident that the administration and teachers are doing everything possible to turn lemons into lemon aid, but clearly it's a challenge to conduct the business of learning outside the physical plant of the schools.
Dr. Hagerman summarized some key learnings from this experience and sadly they highlight the limitations of online learning and the lack of human interaction. His conclusions show that though the teachers, administrators, librarians and technology team are doing everything possible to enhance the educational experience for the students, there are severe limitations to education outside the classroom.
Here are a few of the lessons learned:
Our district schools are not remote learning institutions and it is not developmentally appropriate or feasible for very young children.
We can pivot quickly to create alternatives, but we cannot create true substitutions for Scarsdale classrooms.
The social aspects of schooling are as important as academic ones for many students, teachers and families.
Regular communication, collective patience and realistic expectation are critical in times of crisis.
eLearning during a pandemic is not like e-Learning outside a pandemic. Dr. Hagerman said, "families are struggling with a range of issues... that may impact the psyche of students trying to learn."
It is difficult to embark on a transformative initiative when people are already separated and do not have the time to plan and collaborate in a physical space, like we would for any other initiative.
Despite the challenges kids are engaged in learning and working within the restraints posed by the pandemic. It's clear that everyone is learning as they go in this brave new experiment with online education.
Watch the entire presentation here: https://vimeo.com/channels/boe
Note from the SHS PTA Scholarship Fund Committee
Apply Now! Scarsdale High School PTA Scholarship Fund for College

SHS seniors may apply for a one-year grant from the SHS PTA Scholarship Fund

To learn more about the Scholarship Fund, who is eligible, and how to apply, please refer to our Fund Facts link here.
Applications can be downloaded from the Scholarship Fund Webpage.

For additional information regarding the Scholarship Fund, please contact Seema Jaggi at Seemajaggi@me.com.