From the Scarsdale Foundation: Scholarships Available, Name an Exemplary Volunteer to the Honor Roll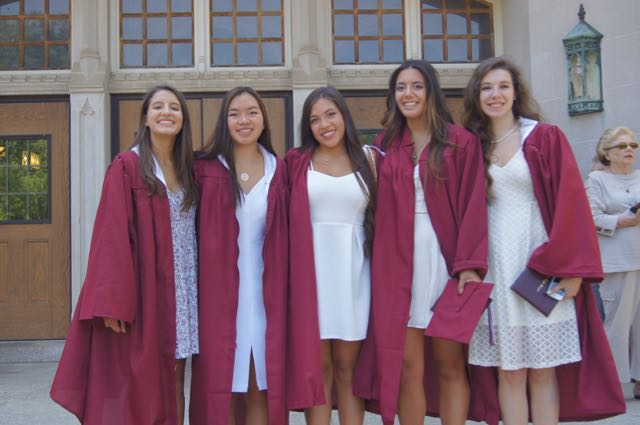 This letter was sent to Scarsdale10583 by Anne Lyons and BK Munguia from the Scarsdale Foundation:

Students who graduated from Scarsdale High School or lived in Scarsdale during their high school years and who have completed their first, second, or third years of college are invited to apply to the Scarsdale Foundation for tuition assistance. For the 2019-2020 academic year, the Foundation awarded need-based grants totaling $126,500 to 29 students attending private and state-supported colleges and universities.
Applications for the 2020-2021 academic year should be submitted online from the Scarsdale Foundation's website: www.scarsdalefoundation.org (click on the College Scholarships link). Applications must be submitted by Monday, June 1, 2020. Contact Scholarship Committee Co-Chairs Anne Lyons or BK Munguia at: scarsdalefoundationscholarship@gmail.com. Please note "Scarsdale Foundation Scholarship Inquiry" in the subject line of your email applications.

The Scarsdale Foundation welcomes contributions from the community to augment the funds available for distribution each year. Contributions may be donated to the specially earmarked Scholarship Fund, enabling the Foundation to carry on the tradition of helping Scarsdale students in financial need pursue a college education. Donations may be made online by visiting the Foundation's website: www.scarsdalefoundation.org or by check mailed to: Scarsdale Foundation, P.O. Box 542, Scarsdale, NY 10583.
The Scarsdale Foundation also hosts the Scarsdale Bowl Dinner where individuals are recognized for their volunteer work in the community. This year the Scarsdale Bowl Dinner has been rescheduled and will be held on Thursday, September 24 at The Brae Burn Country Club.
Contacts:
Anne Lyons
aulyons@gmail.com
914-725-9810

BK Munguia
Beeks58@aol.com
914-472-4053
This letter was sent to Scarsdale10583 from the Scarsdale Bowl Chairman Nancy Michaels:

Dear Scarsdale Community,
I hope you and your loved ones are safe. As we enter our second month of sheltering in place, many of us are getting restless. We want to keep ourselves and loved ones safe, but also want to find ways to help others in need and are missing social contact with friends and family. With Mother's Day on Sunday, all I want to do is give my 89-year old lonely mom a big hug and tell her how much I love, appreciate, and miss her! Although I cannot see her in person, I will honor her for being a community volunteer by placing her name on the new Scarsdale Foundation Honor Roll. All Scarsdale volunteers are eligible to be part of the Honor Roll, including former residents. Our village is built on the work of all of our volunteers who support Scarsdale in big ways and in small ones, in our schools and in civic life, in soup kitchens and on local boards, and we are better for their service.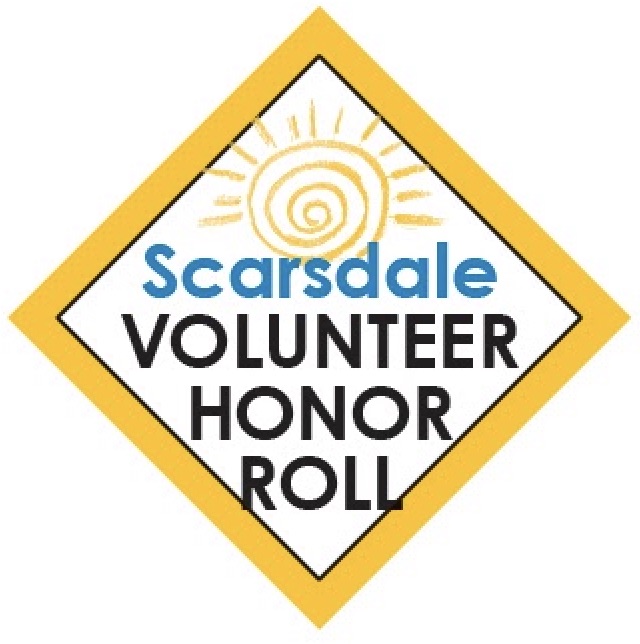 I encourage everyone to show gratitude to all our mothers and community volunteers by naming them on the Honor Roll. Volunteers will receive an email certificate and will be recognized in print and online media, and at the Scarsdale Foundation Bowl Dinner. For $25 per volunteer, you can honor as many volunteers as you choose. It is a way to acknowledge those who serve in the more prominent ways and the quieter ways as well.
The money raised will help The Scarsdale Foundation provide need-based scholarships for Scarsdale college students in their sophomore, junior, and senior years in college. Our goal is to raise $150,000 to ensure that our students have a bright future. With the rescheduling of the Scarsdale Foundation Bowl Dinner, from this spring to fall (September 24), funds are critically needed to help students now.
Please go to ScarsdaleFoundation.org to honor friends, neighbors, community members, everyday heroes, and all the moms out there who make a difference.
Shine on Scarsdale!
Nancy Michaels
The Scarsdale Foundation Bowl Committee Chair, 2020