Maroon and White Unable to Hold its Traditional Spring Ceremony, Honors Senior Athletes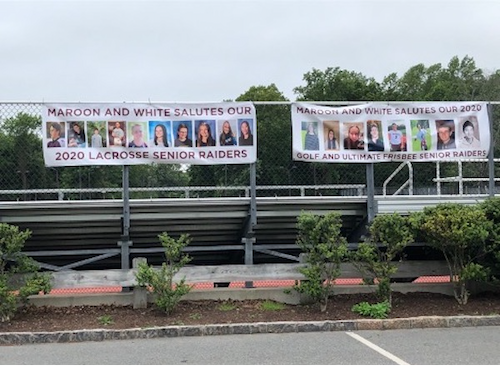 Due to the pandemic and restrictions on gathering Maroon and White, was unable to honor the graduating senior athletes at its annual spring awards dinner. In recognition of their lost season, Maroon and White paid tribute to the athletes with banners of the senior athletes for each spring team which were hung on the back of the stands at the high school. Additionally, the Athletic Director and spring coaches met with the spring senior athletes to celebrate their high school spring sports careers on the turf or on Dean Field. The SHS Athletic Department and Maroon and White also prepared a pre-recorded video of the awards ceremony which was sent out to the SHS community on Friday, June 19, 2020.
The Ironman award is in recognition of participation in interscholastic athletics for each of the 12 consecutive seasons in a high school career* (*Spring 2020 was canceled)

This year's Ironman recipients are: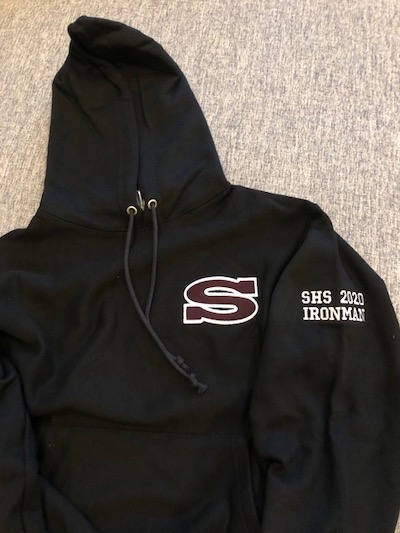 Ward Bandsma
Michael Callahan
Victoria Capobianco
Samuel Denison
Emma Feldman
Sophia Franco
Samantha Jahmarkt
Isabel Lago
Jordana Love
Meghan Quirk
Matthew Shepetin
Michelle Pang




The following graduates will go on to participate in college athletics:
James Allen - Men's Golf - Penn State University
Patrick Artes- Soccer - SUNY Polytechnic Institute
Daniel Asher- Cross country and Track and Field - Fordham
Ward Bandsma - Cross Country and Track and Field - Johns Hopkins University
Olivia Bryant - Soccer - Virginia Wesleyan University
Michael Callahan - Track and Field - University of Arizona
Victoria Capobianco - Cross country and Track and Field - Cornell University
Sophie Carroll - Field Hockey - Franklin & Marshall
Jack McEvoy - Track and Field - Bates college
Sam Feldman - Football - Hamilton college
Sophia Franco - Lacrosse - Dartmouth College
Joshua Geller - Rowing - Franklin and Marshall College
Samantha Hausman - Softball - Middlebury College
Kayla Hunt - Cheerleading - Stony Brook University
Annabel Jacobs - Track and Field - Muhlenberg College
Julia Kawai - Swimming - Mount Holyoke College
Dean Mancini - Football - Hobart College
DJ Matusz - Track & Field - Middlebury College
Dorji Phuntsho - Track and Field - University of Waterloo, Canada
Conner Raff - Baseball - Nichols College
Erik Rizk - Track and Field - Rensselaer Polytechnic Institute
Ian Rothenberg - Football - Dean College
Coby Rozencwaig - Men's Lacrosse - Clark University
Jayshen Saigal - Men's Basketball - Lehigh University
Nikolay Sahakyan - Tennis - University of Connecticut
Liz Scarcella - Field Hockey - Williams College
Luke Schur - Ice Hockey - SUNY Albany
Elizabeth Shawn - Soccer - Fordham University
Jacob Sinclair - Track and Field - Saint Mary's University of Halifax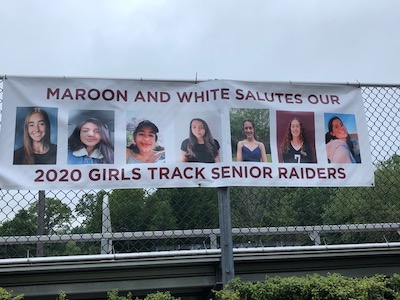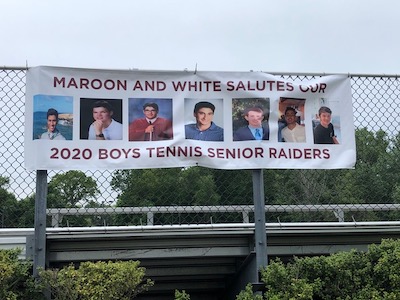 This year's recipients of the Maroon and White and SHS Athletics Department awards are: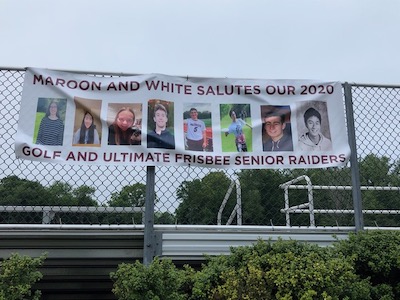 2019-20 MAROON AND WHITE AWARDS
Mooney and Knopp Awards: Awarded to 1 female and 1 male athlete, respectively, who best exemplify dedication, spirit, commitment, enthusiasm, concern for others, and a positive work ethic. This award does not have to be awarded to the most outstanding athlete.
Mooney Award- Samantha Hausamn
Knopp Award- Sam Feldman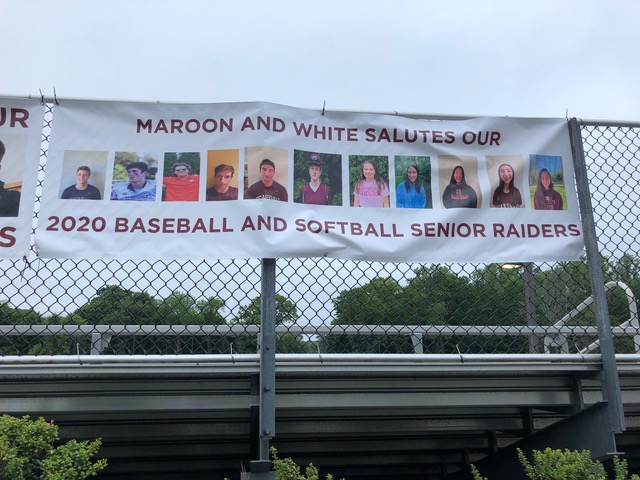 Timberger Award: Awarded to a senior non-player who goes above and beyond to support a team or wider athletic program.
Ines Hall

Peppers Award: This highly coveted award is awarded to 1 male and 1 female athlete who have distinguished themselves through their inspiring dedication, sportsmanship and encouragement of all team members. Each recipient must hold at least a 3.25 GPA.
Male: David Matusz
Female: Victoria Capobianco and Sophia Franco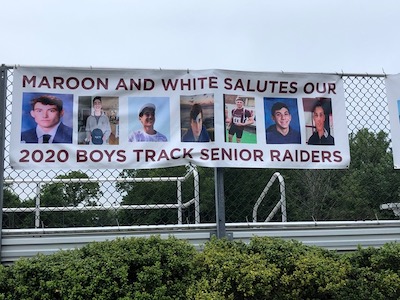 SHS Scholar Athlete Honor Society Award: Awarded to 1 top male and 1 top female who have excelled in the following categories: dedication to their sport, competitive spirit, performance on and off the field of play, leadership on and off the field of play, performance in the classroom (with a GPA of 3.5 or higher and accomplished SAT or ACT scores), positive attitude, citizenship and sportsmanship.
Male: Ben Rubin
Female: Elizabeth Scarcella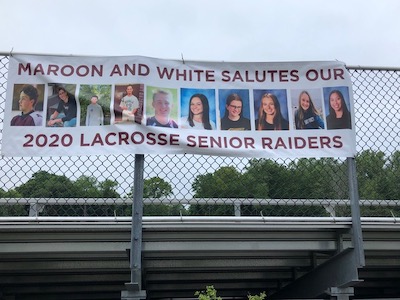 Scarsdale Raider Award: Awarded to the student athletes who possess the attitude, work ethic, resilience and leadership qualities to change the outcome of a game, team culture or quality of a season by their presence. These student athletes contribute to the greater athletic program through their own athletic achievements as well as through the contributions of others whom they have influenced.
Male: Harrison Song
Females: Jessica Solodar, Sophie Carrol, Madison Amoriello

Congratulations to the SHS Class of 2020 Athletes!