Letters: The SBNC Did Their Due Diligence, Vote for Jim Dugan and Jessica Resnick-Ault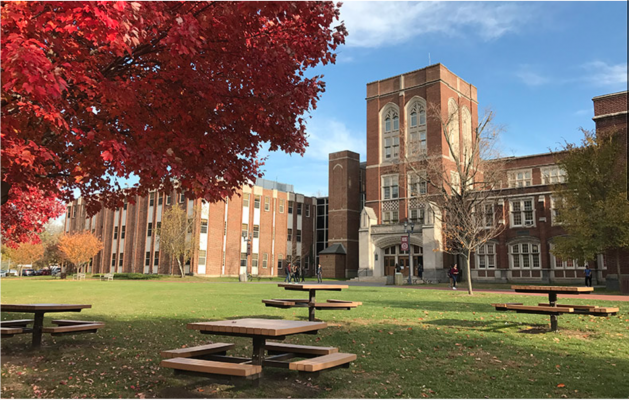 Below find letters from community members in support of the Scarsdale School Board Nominating Committee process and candidates Jim Dugan and Jessica Resnick-Ault for Scarsdale School Board.
To the Editor:
It is with great pleasure that we endorse Jim Dugan and Jessica Resnick-Ault, the Scarsdale School Board Nominating Committee's (SBNC) slated candidates, for election to the Scarsdale School District's Board of Education.
After evaluating candidate presentations, conducting and reviewing due diligence, and much discussion, the duly elected SBNC selected Jessica and Jim. As elected members of the SBNC, we proudly stand by the thoughtful work of our committee. So convinced are we of Jessica's and Jim's qualifications that we are delighted to announce our commitment, as private citizens, to co-chair the campaign to elect the SBNC slate to the school board.
We believe that many traits have the potential to make a candidate a strong addition to a board — and, in particular, to our school district board of education. Among them are leadership experience, temperament, skills born of professional experience, demonstrated commitment to volunteerism, commitment to diversity, equity, and inclusion, collaborative spirit and the ability to be an active listener. Especially in a year that has been so fraught due to the broad-reaching effects of a global pandemic, the ability to gather data from diverse stakeholders with varied (and sometimes diametrically opposed) interests and use that information to rebuild trust and consensus is particularly critical.
Jim is a longstanding volunteer in our community, an accomplished litigation partner at a top firm who has always made time to champion worthy pro bono causes, and a father to three Scarsdale students.
Jessica is an award-winning journalist and author with 20 years' experience, the founder of Bake Back America's Grant a Wish List program, and a single mother to a current student in the district. And those descriptions barely scratch the surface; we are confident that you will hear in the coming weeks numerous testaments to their character and the attributes that make them valuable and much-needed voices to have on the school board.
A hot debate in the recruiting profession is whether it's better to hire for the skills or to hire for the attitude and teach the skills. In Jim's and Jessica's case, we do not have to choose between attitude and skills. They are individuals of character — both leaders in their profession (with résumés that complement one another and the other five board members) with demonstrated commitment to community voluntarism. They are both keenly intelligent, kind, thoughtful, curious, respectful, fiercely honest and tremendously hardworking. All of these attributes (and this is not meant to be an exhaustive list) would make them tremendous assets to the Scarsdale Board of Education.
Please mark your calendars to elect Jim and Jessica to the Scarsdale Board of Education on Tuesday, May 18.
Valerie Phillips
Mauri Zemachson
To the Editor:
Scarsdale's nonpartisan system to elect school board members has served us well over many decades with a nomination process that is detailed and deliberative. The School Board Nominating Committee (SBNC) brings together thirty members of the community to cooperatively put forward a slate of candidates to fill vacancies on the school board. This unique nomination process serves two purposes. One, it expands the pool of candidates beyond those community members who relish a political campaign and taps the talents of a broad set of civic minded and intellectually curious individuals. Two, the process ensures that school board elections are more than popularity contests won by the candidates with the most name recognition. Candidates are thoroughly interviewed and selected based on their qualifications and interest in improving the school system. This vetting of the slate, reached by consensus among the thirty members of the nominating board, ensures the citizens of Scarsdale have fully motivated and competent future board members.
This year is no exception. Jim Dugan and Jessica Resnick-Ault are accomplished and thoughtful professionals who are offering their attention and expertise to serve the Scarsdale School District. Jim Dugan's many years as a litigator make him an ideal candidate to weigh competing interests and his calm demeanor helps to bring others to consensus. As former neighbors, we witnessed his community engagement as president of the Overhill Neighborhood Association, as well as on the Citizens Nominating Committee (CNC) and the Coalition for Scarsdale Schools. Jim has also worked with his firm's Pro Bono Committee and the Innocence Project. He holds these many faceted commitments and still finds time to be an active and engaged parent to his three daughters. Jessica Resnick-Ault would also be an ideal member of the board, with her background as a journalist and her commitment to so many civic causes. Jessica brings a keen intellect and a journalistic knack for asking insightful questions to every conversation. She is most recognized around Scarsdale for her efforts with Bake Back America, but she has also been involved with numerous Edgewood PTA committees. She brings a tremendous amount of energy to each of her professional and charitable ventures while balancing her responsibilities as a single parent. Together Jim and Jessica will complement our current school board members as they grapple with the challenges that lay ahead. We urge you to join us in voting for the slate of Jim Dugan and Jessica Resnick-Ault put forward by the SBNC.
Seema Jaggi and Mike Daniel
14 Overhill Road
To the Editors:
On May 18, 2021, the Scarsdale community will select two individuals to join the Scarsdale School Board. These are extremely important choices, particularly as Scarsdale schools continue to recover from the COVID-19 pandemic. School Board members will face many challenges in the months and years to come—the COVID-19 recovery surely will not be easy for any institutions, particularly not for schools. As the School Board Nominating Committee has recognized, Jim Dugan and Jessica Resnick-Ault have the experience, judgment and temperament to serve the Scarsdale community with distinction, and to help lead a successful recovery for the schools as board members.
I have known and admired Jim for more than a decade. Jim and his wife Shirley are both deeply invested in the community and have dedicated countless hours to volunteer efforts directed to a range of local causes, including local government, neighborhoods and religious organizations. Jim and Shirley are also committed to Scarsdale schools, and to ensuring that the schools continue to provide a world leading education to all students who attend.
For many years, I had the privilege to serve with Jim on the Vestry of St. James the Less Episcopal Church. In addition to his service as a Vestry member, Jim also served as a Warden, leading the Vestry and church staff in governance and oversight of the "business" side of church life, including budgeting, personnel decisions, building and facilities management and the operation of a vibrant nursery school. Jim was a standout Vestry member and Warden, and St. James the Less thrived under his leadership.
Among his many gifts, Jim understands instinctively the importance of collaboration on a governing board. He is an innate listener and has shown time and again the patience and skill to bring together competing constituencies (all organizations have them!) to work toward a common goal. Jim appreciates fresh thinking and approaches sensitive issues with no preconceived notions.
Jim also knows that a truly effective board must be able to both address immediate problems and maintain a long term strategic focus, all while being as open and transparent with the community as possible. Indeed, Jim is uniquely able to tread that line—maintaining a long term view while staying invested in the organization on a daily basis and remaining visible while always letting trusted professionals do their work without micromanagement.
My personal experience with Jim confirms that he is well qualified to serve as a Scarsdale School Board member, and to help lead Scarsdale schools through the challenges they will confront in the coming years. I urge everyone in the community to vote for the School Board Nominating Committee slate of Jim Dugan and Jessica Resnick-Ault for the Scarsdale School Board on May 18.
Best regards,
Jim Hallowell
100 Ardsley Road
Scarsdale