District Reviews Diversity, Equity and Inclusion Initiatives at SMS

The Scarsdale Middle School PTA hosted a webinar entitled "Diversity, Equity and Inclusion in the Middle School Community and Curriculum" on Tuesday night. Dr. Edgar McIntosh, Assistant Superintendent for Curriculum and Ms. Meghan Troy, Principal of SMS, presented on the ongoing efforts at the building level to engage in meaningful DEI work. PTA President, Leah Dembitzer, welcomed the parents, teachers, and students who were viewing the event and discussed that one of the 2021-22 PTA's main goals is to reconnect with each other and build an inclusive community. She discussed several PTA initiatives related to DEI that were launched this fall including: the SMS Parent-Teacher Book Club is reading Crying in H Mart and additional learning resources are available if any SMS community member wants to learn more about the author or book.
The PTA also launched a DEI library donation initiative in conjunction with its book fair wherein parents may donate toward a DEI book wish list curated by SMS librarian Shana Frazin. With a donation of $15 or more, a bookplate will be personalized to recognize your student. Dembitzer mentioned the PTA multicultural committee, which is focused on social gathering and building community; had a welcome coffee in late September and will host a potluck lunch for parents next week.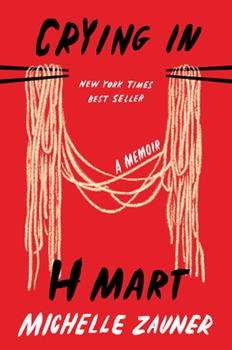 The SMS PTA also has a new DEI committee, whose co-chairs, Mayra Kirkendall-Rodriguez, Esthela Lecuona and Rachana Singh spearheaded the event with McIntosh and Troy. The PTA DEI committee has rallied interested parents to create various "heritage pages" on the SMS PTA DEI website: and also collected art to display in celebration of Hispanic Heritage Month. The PTA DEI committee has many engaging and dynamic initiatives planned for this year.
Dembitzer said that the PTA had collected questions in advance of the webinar with the hope that many of those questions would be incorporated into the building presentation on DEI.
At the start of her presentation, Troy said that middle school students are going through a period of tremendous change and transition; they are moving away from adults but still need them and inclusion and community-building plays a key role at the school. McIntosh and Troy discussed the multifaceted ways in which DEI work is taking place at SMS, including the SMS News show that airs every morning giving birthday shout-outs, bringing awareness to and celebrating different cultures and covering current events. The SMS faculty also leads the Keystone advisory group, in which a small group of students build a community within the school with a faculty leader and point of contact. There is a building DEI committee that has met and will also incorporate student voice to its process. Troy said that SMS is holding professional development with the Human Rights' Campaign over Superintendent Conference Day, following their workshop with Dr. Derrick Gay in the morning. The Human Rights Campaign will work with them on creating "Welcoming Schools." SMS also has a partnership with Prospector Theater in Ridgefield, CT; a non-profit dedicated to providing "competitive and integrated employment to people with disabilities." (Prospector mission statement). SMS students go on field trips to Prospector and the SMS faculty and staff have been engaged in professional development with the theater staff as well.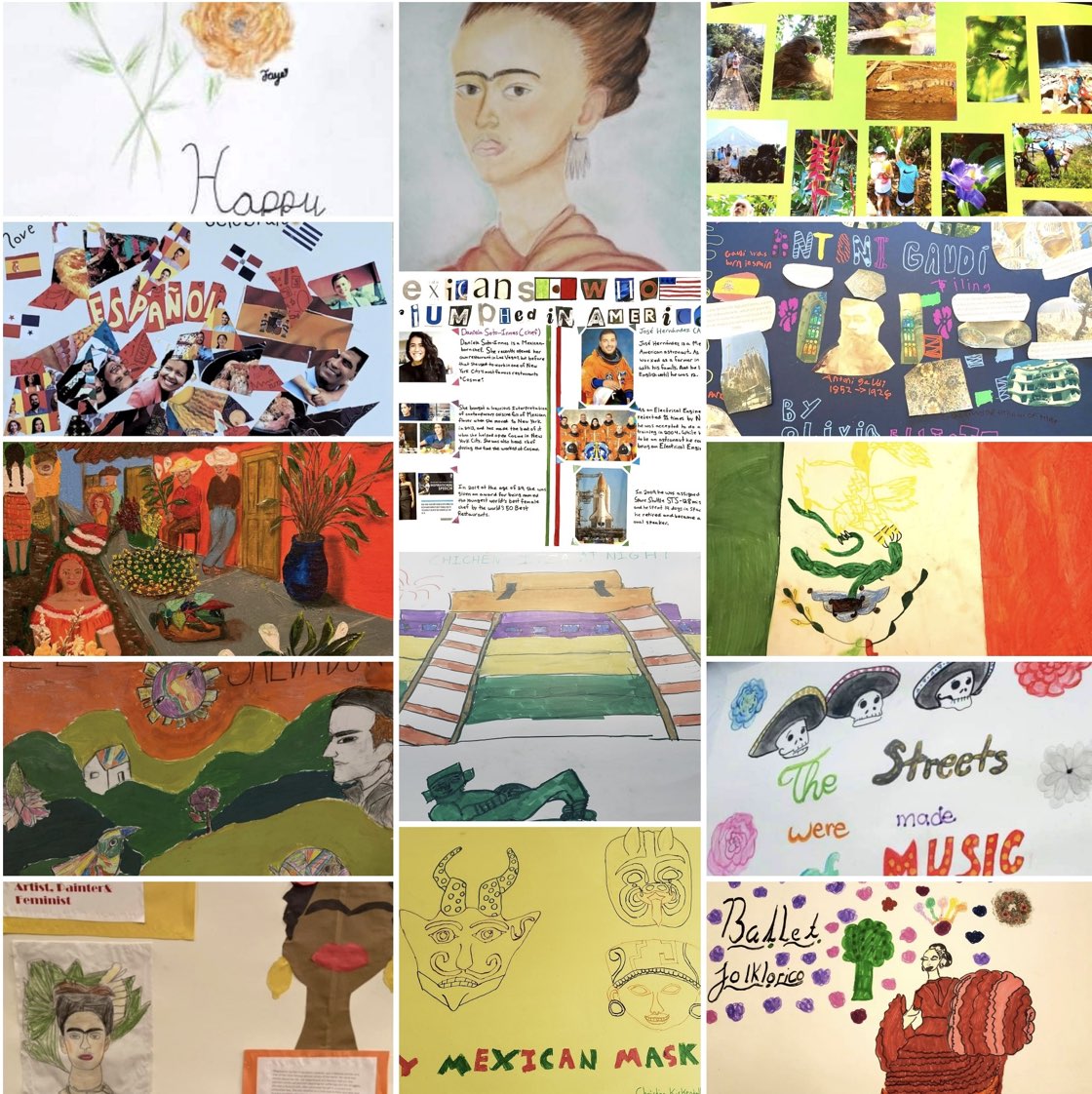 Troy said Global Connection, Field Trips and After School Life, during which students are encouraged to pursue their passions and interests, are all key components to creating an inclusive community at SMS.
McIntosh and Troy discussed the SMS goals associated with DEI, including: creating positive relationships, proactive community-building; featuring and highlighting resources written and developed by traditionally marginalized voices.
Classroom libraries are also being started at SMS and a close look at the main library collection at SMS is ongoing to determine which voices are missing and in order to broaden perspectives and create a more inclusive collection of reading material for students. Classroom libraries are meant to allow students choices in what they read and also to provide, as McIntosh said, "windows and mirrors" allowing students to have a view into someone else's life and experience via "windows" and to also see themselves reflected back in books, "mirrors." McIntosh showed the newest textbooks that have recently been approved at Board of Ed meetings, displaying the new perspectives offered and exciting students and teachers alike in the English Department.
Toward the end of the presentation, McIntosh mentioned District hiring; the process now includes additional language in the call for applications to encourage a diverse group to apply. They also discussed SMS metrics regarding DEI work, including surveying faculty and staff; surveying students, documenting changes and strategies to measure attitude and disposition changes over time. Many question-responses were included in their presentation but McIntosh and Troy still answered questions at the end of the webinar, including what kind of support they have for students with learning differences; social and emotional learning supports and how students may become further involved in building a more diverse, inclusive and equitable community at SMS.

How can you participate?
The SMS PTA hopes to give to the library the books on this wish list through their donations. If you would like to contribute to this initiative, click here for instructions:
Here is the SMS Library DEI Book Wishlist, Fall 2021crated by SMS Librarian Shana Frazin
Books that Feature Asian, Asian-American, and Pacific Islander Characters
Here I Am by Patti Kim
Rickshaw Girl by Mitali Perkins
The Unexplainable Disappearance of Mars Patel by Sheela Chari
The Gauntlet by Karuna Riazi
The Grand Plan to Fix Everything by Uma Krishnaswami
The Great Wall of Lucy Wu by Wendy Wan Long Shang
More to the Story by Hena Khan
Step Up to the Plate, Maria Singh by Uma Krishnaswami
Ahmed Aziz's Epic Year by Nina Hamza
Dear America: The Story of an Undocumented Immigrant by Jose Antonio Vargas
Darius the Great is Not Okay by Adib Khorram (character with disability)
Not Your Sidekick by CB Lee (LGBTQ+)
Patron Saints of Nothing by Randy Ribay
Books that Feature Bi-Racial and Multi-Racial Characters
Cilla Lee-Jenkins, Future Author Extraordinaire by Susan Tan (series)
Ten: A Soccer Story by Shamini Flint
This is Just a Test by Madelyn Rosenberg & Wendy Wan-Long Shang*
Love Like Sky by Leslie C. Youngblood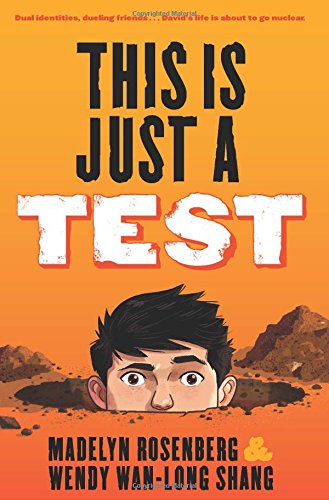 Come On In: 15 Stories about Immigration and Finding Home by Adi Alsaid
I Was Their American Dream: A Graphic Memoir by Malaka Gharib
Little & Lion by Brandy Colbert (LGBTQ+)
Books that Feature Black Characters
Child of the Dream: A Memoir of 1963 by Sharon Robinson*
Dragona in a Bag by Zetta Elliott (series)
Jayla Jumps In by Joy Jones
Loretta Little Looks Back: Three Voices Go Tell It by Andrea Davis Pinkney*
President of the Whole Fifth Grade by Sherri Winston (series)
Simon B. Rhymin' by Dwayne Reed
The Sweetest Sound by Sherri Winston*
The Hero Two Doors Down by Sharon Robinson*
Midnight Without Moon by Linda Williams Jackson
Clayton Byrd Goes Underground by Rita Williams- Garcia
Daphne Definitely Doesn't Do Drama by Tami Charles (series)
Ghetto Cowboy by G. Neri (series)
Jake the Fake Keeps It Real by Craig Robinson (series)*
Take Back the Block by Chrystal D. Giles
How High the Moon by Karyn Parsons
A Sky Full of Stars by Linda Williams Jackson
Chameleon by Charles R. Smith, Jr.
How Long 'Till Black Future Month by NK Jemisin
Love is a Revolution by Renee Watson
PET by Akwaeki Emezi (LGBTQ+)
Books that Feature Characters with Disabilities
My Video Game Ate My Homework by Dustin Hansen
Born Scared by Kevin Brooks
Darius the Great is Not Okay by Adib Khorram (AAPI)
The Oracle Code by Marieke Nijkamp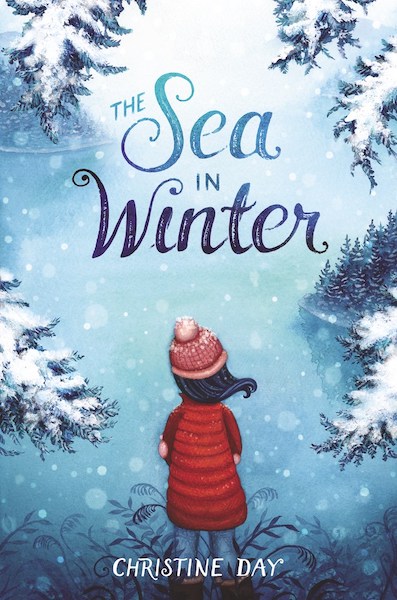 On the Edge of Gone by Corrine Duyvis
Books that Feature Indigenous Characters
Ancestor Approved: Intertribal Stories for Kids by Cynthia Leitich Smith
Children of the Longhouse by Joseph Bruchac
Crazy Horse Vision by Joseph Bruchac
Eagle Song by Joseph Bruchac
How I Became a Ghost by Tim Tingle (series)
The Birchbark House by Louise Erdrich (series)
The Warriors by Joseph Bruchac
Apple in the Middle by Dawn Quigley
The Barren Grounds by David A. Robertson (series)
I Am Not a Number by Jenny Kay Dupuis
The Sea in Winter by Christine Day
Rain is Not My Indian Name by Cynthia Leitich Smith
Wabi: A Hero's Tale by Joseph Bruchac
A Girl Called Echo by Katherena Vermette (series)
Hearts Unbroken by Cynthia Leitich Smith
If I Ever Get Out of Here by Eric Gansworth*
Books that Feature Latinx Characters
Flor and Miranda Steal the Show by Jennifer Torres
How Tia Lola Learned to Teach by Julia Alvarez (series)
Ask My Mood Ring How I Feel by Diana Lopez
Dactyl Hill Squad by Daniel Jose Older (series)*
The Fresh New Face of Griselda by Jennifer Torres
Lucky Luna by Diana Lopez*
Me. Frida, and the Secret of the Peacock Ring by Angela Cervantes*
My Year in the Middle by Lila Quintero Weaver
Nothing Up My Sleeve by Diana Lopez
Strange Birds: A Guide to Ruffling Feathers by Celia C. Perez
So Hard to Say by Alex Sanchez (LGBTQ+)
Stef Soto Taco Queen by Jennifer Torres
All the Stars Denied by Guadalupe Garcia McCall
Who's Ju by Dania Ramos
Undocumented: A Worker's Fight by Duncan Tonatiuh
Us, In Progress: Short Stories about Young Latinos by Lulu Delacre
Barely Missing Everything by Matt Melendez
I Am Not Your Perfect Mexican Daughter by Erika L. Sanchez
ShadowShaper by Danile Jose Older (series) *
The Smoking Mirror by David Bowles (series)
You Brought Me the Ocean by Alex Sanchez (LGBTQ+)
Books that Feature LGBTQ+ Characters
So Hard to Say by Alex Sanchez (Latinx)
The Whispers by Greg Howard
Fat Angie: Rebel Girl Revolution by E. e. Charlton-Trujillo
Little & Lion by Brandy Colbert (bi-/multi-racial)
Not Your Sidekick by CB Lee (AAPI)
PET by Akwaeki Emezi (Black)
You Brought Me the Ocean by Alex Sanchez (Latinx)
Nonfiction
This Book is Anti-Racist by Tiffany Jewell
The Talk: Conversation about Race, Love and Truth by Wade Hudson *
Rise Up: The Art of Protest by Jo Rippon
Stamped (for Kids) by Ibram X. Kendi, Jason Reynolds and Sonja Cherry-Paul *
Unspeakable: The Tulsa race Massacre by Carole Boston Weatherford
History Smashers by Kate Messner (series)
An Indigenous Peoples' History of the United States for Young People by Debbie Reese
Into the Streets : A Young Person's Visual History of Protest in the United States by Marke Bieschke
Making It Right: Building Peace Settling Conflict by Marilee Peters
The Black Friend: On Being a Better White Person by Frederick Joseph
Kids on the March: 15 Stories of Speaking Out, Protesting and Fighting for Justice by Michael Long
Poetry
Woke: A Young Poet's Call to Justice by Mahogany L. Browne