Ice and Staff Shortages Shutter Scarsdale Schools on January 5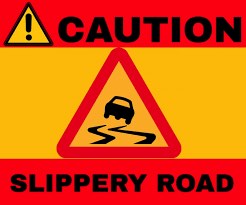 As if the problems caused by the fast-spreading omicron variant were not challenging enough, Mother Nature dealt her own blow to the effort to keep schools open on Wednesday January 5, when Scarsdale awoke to black ice on Westchester's roadways.
Treacherous driving conditions caused the school district to announce a two-hour delay, which was later converted to a full day closure of the schools.
A message from Scarsdale Schools Superintendent Thomas Hagerman explained, "Roads in Scarsdale remain quite treacherous as do many roads to the north of us. Unfortunately, we have reached a point where these conditions and our inability to staff our buildings are causing us to close schools for the day. Remote learning is not an option at this point due to high levels of reported absences and faculty and staff who are in the midst of commuting in these hazardous conditions. We hope to be open tomorrow on our regular schedule."
Staffing problems may be in the offing for the district in upcoming weeks. On Tuesday January 4, 2022, parents received emails from the district outlining plans for a switch to remote learning if necessary. The email explains that an "emergency virtual teaching plan" will only go into effect "in the event the State initiates a mandate to close school or the number of quarantined staff impacts our ability to safely staff a classroom, a grade, a school, and/or our District."
However since the district has not released any statistics on staffing shortages or the number of staff members who are quarantined, it is difficult to assess how likely it is that the district will revert to remote learning.
Masks
Last week the district sent out a lengthy memo outlining new COVD protocols. Under these new rules, there would be no mask breaks and students would be required to wear their masks, even when playing outdoors. However, after pushback from parents, the school district's attorney contacted the Governor's office who clarified the mandate to allow for unmasking outdoors.

The revised memo from the Superintendent reads as follows:
"In general, people do not need to wear masks when they are outdoors (e.g., participating in outdoor play, recess, and physical education activities). CDC recommends those who are not fully vaccinated wear a mask in crowded outdoor settings or during activities that involve sustained close contact with others." Therefore, I am happy to announce that we will be able to retain our ability to unmask outdoors and take outdoor breaks as needed."

Spectators at Sporting Events

Another polarizing mitigation effort outlined in the January 4, 2022 memo was the banning of all spectators from sporting events. The provision says, "These restrictions will include the elimination of spectators at sports competitions."
This seems to have irked parents of high school athletes who will miss their children's sports seasons. Some say they have already missed so much and they want to be there to watch and experience their children's games. They point out that the size of the high school facilities allow for social distancing, that masks will mitigate spread and that other schools are allowing spectators to attend. Commenting on social media Brian Mancusi said, "I don't like getting involved in these posts as people become very passionate on both sides, but unlike school , athletics are an optional event, if you don't want your child to play because of Covid , and they're safety I get it , but if you are ok with them playing , why not have spectators . No one is forcing you to go to watch if you are nervous, but for someone who wants to go and and watch and sit with others or sit by themselves to watch.. why can't they."
Perhaps the district will revisit this rule? TBD.