Prom 2022: They Did It Their Way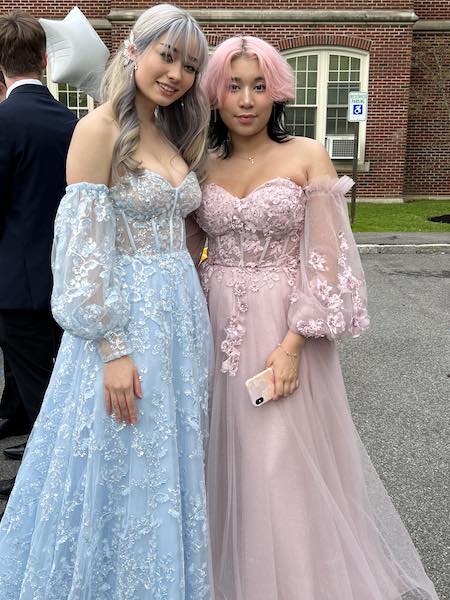 Though it's been an unusual two years for the Scarsdale High School Class of 2022, neither the pandemic nor Mother Nature interrupted their walk down the red carpet for their class prom on Thursday night May 19, 2022. Rain in the morning threatened the event, but by Thursday afternoon skies were clear and it was smooth sailing.
Some started the party early with pre-prom events at students homes. Most arrived promptly at SHS at 4 pm to sign in, pose for photos and walk the red carpet to the coach buses that swept them off to the festivities at Glen Island Harbour Club in New Rochelle. Hundreds of community members, with and without children at the event, came out to view the class in prom attire.

Their prom attire was colorful, creative and whimsical, with some more costumed than cosseted. Girls wore gowns of emerald green, gold, deep red, orange, hot pink, bright yellow and royal, and their partners often had bow ties to match the hue of their dates dresses. Others wore sculpted gowns of blue or black sequins or iridescent beads, and we spotted a few in tulle fit for royalty.
Hair was creative as well, with some dying their hair to match their garb and others with intricate do's laced with beads and jewels.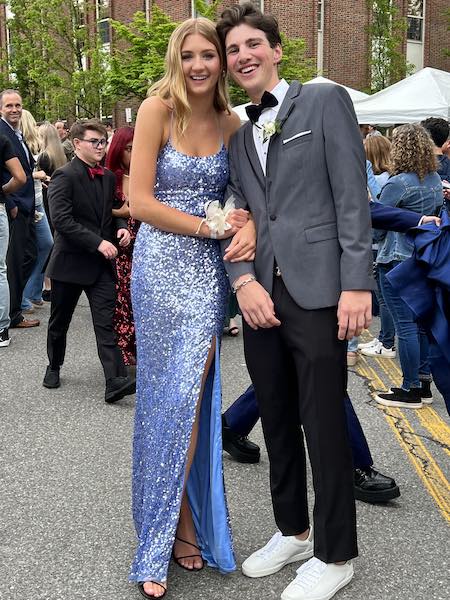 Sparkles and sneakers were in.
We couldn't see too much of the girls feet under their gowns but noticed that some were already limping in their high heels, after years of wearing slippers and flip flops. Many of the guys discarded traditional black loafers for black or white sneakers – and they looked like they were ready to boogie.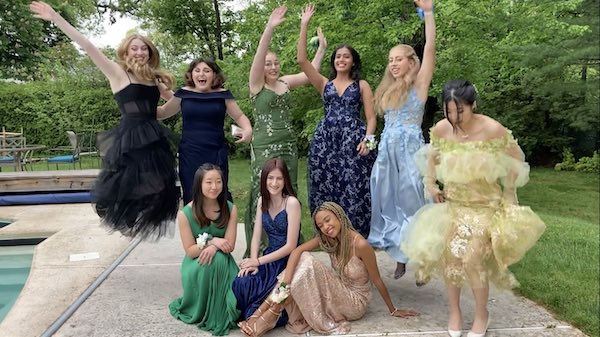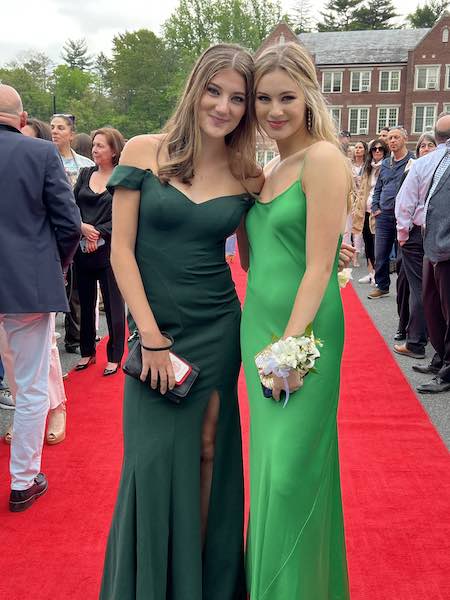 We spotted lots of green in the crowd.The spirited group of teens appeared happy to experience this high school convention in their own unconventional way.
We were not at the prom itself, but reports were that it was a blast.
Take a look at our gallery of photos – and if you would like to add yours to mix, please email us at scarsdalecomments@gmail.com.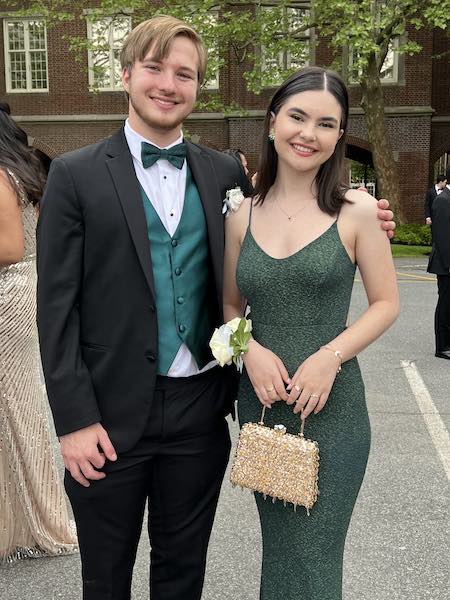 Bowties and vests matched gowns.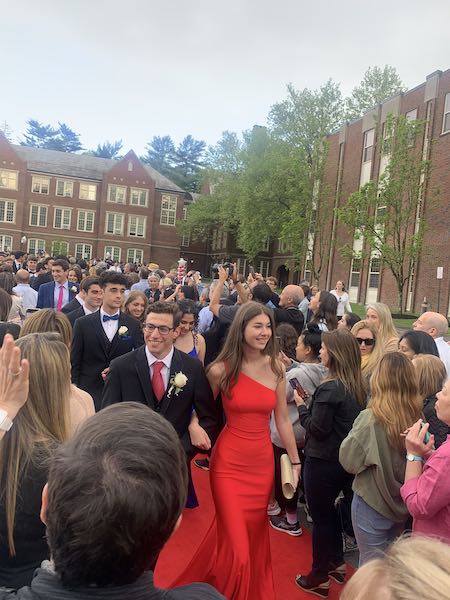 The community turned out to cheer on the Class of 2022.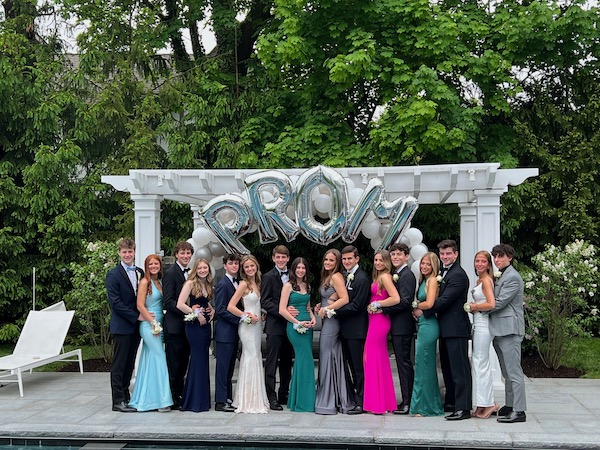 Some attended preprom parties for more photo opps.