Parenting: Saying No to Social Media Apps When Friends Are On
Wednesday, 01 March 2023 21:39
Last Updated: Thursday, 02 March 2023 09:29
Published: Wednesday, 01 March 2023 21:39
Wendy MacMillan
Hits: 468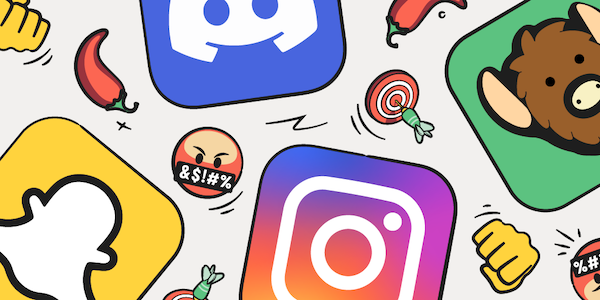 They say it takes a village to raise a child and we can all use some neighborly or expert advice from time to time. If you find yourself in a parenting pickle and are looking for some friendly suggestions, please submit your questions here. You can submit your queries anonymously and our panel of parents (with backgrounds in education and psychology) will try our best to offer a helpful perspective. No question is too big or too small and if we can't help, we will find someone who can!
Q: How do we say no to social media apps when all the friends are on it? Should we?
A: While we all know that, when used appropriately and constructively, social media platforms can promote a lot of positivity including connection, awareness, and creativity, the pitfalls of these types of apps are also very real and you are right to be concerned. More and more research points to social media use as a leading factor in the declining mental health of our children, adolescents, and young adults. Because of all the latest data, US Surgeon General Vivek Murthy recently proclaimed on CNN Newsroom that 13 is too young of an age to be on social media. What's more, in January of this year the Seattle Public School District filed a complaint against social media companies for "creating a mental health crisis" claiming that the "mental health crisis impacts the SPS mission to educate students by draining resources from schools". If that weren't enough, a recent study published by JAMA Pediatrics, indicates that habitual checking of social media in early adolescence may be changing the development of preteen brains.
So, armed with all of this information, what are parents to do? To some extent, parenting around social media use can be a personal and familial decision. But since we know that it is nearly impossible for young children to regulate themselves, children and teens need guidance and support from adults to learn how to use social media in a healthy, mindful way. Here are just a few suggestions:
-As a parent, educate yourself about social media and all of the effects it can have on mental health and how the brain develops. The following sites might be helpful:
https://www.humanetech.com/
https://caringforkids.cps.ca/handouts/behavior-and-development/social_media
-Educate yourself about all the various social media apps and the pros and cons of each platform. Here is a good place to start:
-Share what you learn with your children…explain your concerns in an age appropriate manner and try to create a space for them to ask questions and offer their own perspectives. While sticking to our values as parents is important, just as important is making sure our children feel their thoughts are heard and valued as well.
-If your child is old enough, consider watching The Social Dilemma and discussing what you learn.
-Try to delay social media use as long as possible. Several years ago, a group of concerned parents came together to create the Wait Until 8th Pledge. Dr. Murthy also encourages parents to connect with other parents and present a united front, "If parents can band together and say you know, as a group, we're not going to allow our kids to use social media until 16 or 17 or 18 or whatever age they choose, that's a much more effective strategy in making sure your kids don't get exposed to harm early."
-When you decide your child is at a maturity level to better navigate the pitfalls of social media, introduce only one app at a time and explore the app together. Set clear guidelines and rules that feel right for you and your family. Consider rules like having the passwords to all of your child's apps in addition to "following" them on all platforms.
https://childmind.org/article/media-guidelines-for-kids-of-all-ages/
https://pcit.ucdavis.edu/wp-content/uploads/2018/07/Teen-Guidelines-logo-1-2.pdf
Parenting in the age of ever-changing technology is no easy feat, but rest assured you are not alone! Continue to express your thoughts and concerns with other parents and hopefully we can create a community that approaches social media use in a thoughtful and mindful way.
Do you have parenting questions? Submit them here!

Wendy MacMillan is a former teacher and a proud mom of two children. While her background is in psychology and education, Wendy was recently trained in mindfulness at Mindfulschools.org. She has long been passionate about wellness, and as an active member of the Scarsdale PTA, Wendy helped to bring mindfulness to her children's elementary school.