Halloween Photo Gallery
Details

Written by

Joanne Wallenstein

Hits: 682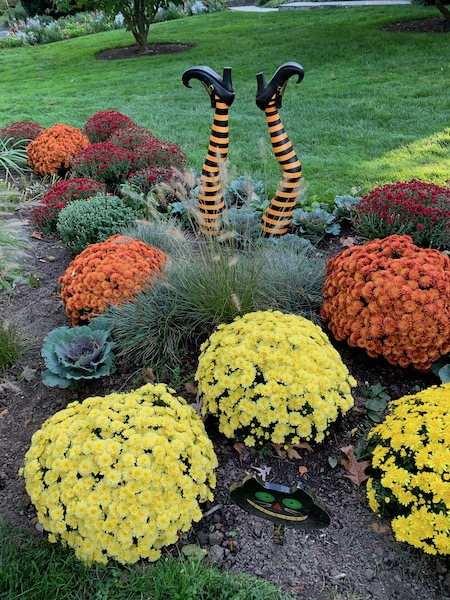 Trick or treating may be considered high risk this year, but Halloween decorations are still permitted, and locals have done a nice job embellishing their front lawns. We travelled around Greenacres and Fox Meadow and took these photos of Halloween decorations – spooky, scary and fun.

Please take photos of the decorations in your neighborhood and send them to us to add to the gallery. Email your photos to scarsdalecomments@gmail.com.
Boo!
Why The Pandemic Is Making Me A 'Backseat Mom'
Details

Written by

Joanne Wallenstein

Hits: 573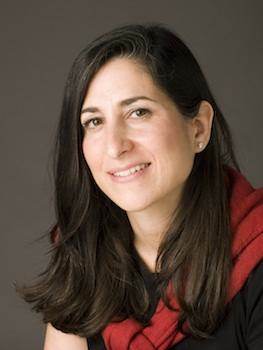 Psychotherapist and Author Stephanie Newman
As a psychotherapist who has treated many mothers over the years, and as a mother myself, I'm fascinated by the history of maternal identity. How do American moms think about their role in raising their children, protecting them from harm, and helping them become well-adjusted adults? I'm seeing signs that the current pandemic is triggering a change in that identity, away from the "helicopter parenting" of the past 25+ years.
First, some context. In the 19th century, parenting was mostly authoritarian. Children were seen and not heard, doing lots of chores, always putting the family's needs first. Most women didn't worry about their kids' emotional health, just their physical survival in a time of rampant child mortality.
The first half of the 20th century brought the Freudian revolution. Freud's psychoanalytic concepts about adult disturbances and intrapsychic conflict didn't offer a blueprint for parenting, but they got mothers worrying that they might give their children "a complex" if they did something wrong.
Benjamin Spock's 1946 bestseller, The Common Sense Book of Baby and Child Care, launched an era of more active child-rearing – repudiating rigid toileting practices and feeding schedules in favor of positive experiences that allowed each individual child to lead the way. Over the next few decades, middle class American moms began responding to their children's cues and parenting in more flexible ways.
By the early 1990s, the rising trend was "helicopter parenting" – a stronger focus on ensuring good grades and college admissions. Mothers worried more than ever about minimizing all kinds of risks, big and small – from drug abuse and teen pregnancies to skinned knees at the playground and heartbreaks at the 8th grade dance.
But in 2020, powerless against the pandemic's devastating toll, I see mothers losing faith in their ability to shield their kids from any sort of harm – physical, emotional, academic, or social. Many are worrying about hanging onto their own jobs or trying to stay productive while working from home. Some are also feeling stressed out about their food supplies or their own elderly parents. And though it was always difficult to work while raising kids, the new challenges of homeschooling and isolation-induced anxiety have raised the bar dramatically. My patients are reeling from the sudden shift: instead of feeling like they can (and should) fix any problem for their kids, many are feeling like they can't fix anything.
"COVID makes me feel powerless as a parent," Colleen* said when her daughter, Emily, a college junior, opted to remain halfway across the country, close to campus and her research lab. When Emily began feeling stressed and experiencing chest pains, her mother begged her to see a doctor. But she became angry, saying she was busy and it was hard to get a telemedicine appointment. The more her mother pushed, the more Emily resisted. While her symptoms eventually remitted, stay at home orders made Emily feel isolated, and she began lashing out.
In our sessions, Colleen agonized over whether to helicopter in to relieve her daughter's misery. She lamented that Emily rejected offers to visit and shot down suggestions about finding ways to socialize. It all came to a head during one especially heated FaceTime exchange, when Colleen pleaded, "You can't be alone all the time. At least meet friends in a parking lot. Stand six feet apart." Emily threw her hands up and yelled, "Please stop! You can't help! You can't fix this!" When they hung up, Colleen retreated to her bedroom and cried over her helplessness. "It was as if mothering as I'd known it was gone forever."
These sorts of questions about how involved to get rang true in my own home, where my teens had also been struggling since the onset of the pandemic. I had always prided myself on being helpful – listening, understanding, guiding, and stepping in when necessary. I'd tried not to hover, but had been active and present, seeking tutors or fighting for medical specialists. I encouraged my kids to fight their own battles, to get back up when they stumbled. Whenever they faced something they couldn't handle and asked for my help, I was there.
But recently, amid closures and cancellations, it has become harder to help my teens cope. My suggestions and empathy often aren't well received. I can't protect my kids from a potentially lethal virus, or even fix their disappointments or repair losses they'd suffered. That strikes at the core of my identity as a nurturing and protective mother.
I've been worrying lately about the re-opening now underway: Will the virus come steamrolling back, forcing a second round of school and workplace closures? Can our already fragile economy handle this additional stress? How many more lives will be lost to the pandemic? The only certainty right now is uncertainty, which takes its toll on people of all ages.
While my high school-aged son has adapted, taking on household challenges like figuring out to snake a backed-up sink and reboot the WiFi, my daughter has had to deal with mounting losses, including an early return from college and the loss of a coveted summer internship. Despite repeated suggestions of walks, TV time, cooking, and reading material, my every outreach brings an angry smack-down. After each K-O, like a boxer on the ropes, I head back into the ring. My job as a mother is to show I care: survive the attacks and set limits while being present and loving, and help her integrate painful emotions, without rushing in to resolve the difficulties.
Following a particularly charged weekend, I found myself questioning my approach. Feeling terrified that months of disappointment and isolation had taken a permanent toll, I considered arranging a telehealth consultation or booking online meditation classes for my daughter. Would she ever be okay again? Would I?
After we started venturing out, first only for necessities like groceries and doctors' visits, then for socially distanced visits, I noticed that tensions appeared to be settling. My daughter found a virtual research position, brought home stellar grades, and practiced social distancing without being reminded. When a new challenge arose – her school cancelled all in person classes and on campus engagements – she cried bitterly, and I worried that her already negative outlook could not survive another blow. But within a day she'd contacted friends, taken virtual tours of off-campus apartments, and proposed a plan to use savings to offset rental costs.
It was then I knew that amidst the deprivations, losses, and challenges of the past few months, I'd been given a gift: a unique opportunity to get to know my children in ways that might have eluded me had daily life been as frantic as usual. Seeing my teens on a daily basis, shepherding them through their fears and bleakest moments, I've had the privilege of watching them build resilience and strengthen their inner reserves.
Parenting through sadness, fear, and adversity has shown me that I can't fix everything for my kids, and that's okay. After watching them in action over the past few months I know that they are equipped to handle whatever comes their way, and I no longer feel a pull to repair every single thing that goes wrong.
Hearing echoes of this same theme from patients, neighbors, and friends, I think we're starting to see a new version of maternal identity, winding down the era of the overly obsessed helicopter parent. After living through so much loss and disappointment, I can't imagine seeing moms stressing out nearly as much about excessive screen time, a B on a report card, or too many snacks between meals. Involved mothering won't go away, of course. We'll still have huge investments in the health and happiness of our children, and we're not going to ignore them when they need help. But I think we'll bring a more balanced perspective to the post-pandemic world. Call us backseat moms.
Stephanie Newman PhD, a psychologist and Edgemont resident, is the author of Barbarians at the PTA. This post appeared on scarymommy.com and Psychology Today.
Letters to the Editor: Everyone Wants Their Children in School... Is It Worth the Risk?
Details

Written by

Joanne Wallenstein

Hits: 1620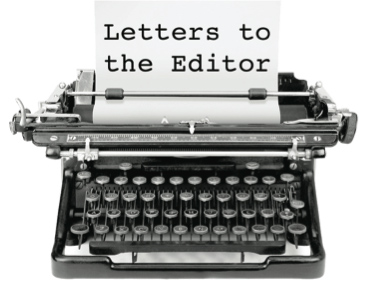 This letter was sent to us from Jenna Horowitz, SHS alumni and mental health professional:

I write my thoughts here about Scarsdale reopening plans as a SHS Alum '06, previous mental health employee at SMS, and someone who is currently employed by a school that will be re-opening full-time. As a mental health professional in an NYC private school, I have spent the last month hearing various school reopening plans in both NYC and Westchester. Based on the fact that each district has very different plans it is clear that we are all making educated guesses about the best protocols without any certainty of what will keep the most people safe. In reading Scarsdale10583.com's reporting on the re-opening plans, I notice the complexities and tension that are arising that is so clearly defined by parents, teachers, and administrator's anxiety around the uncertainties of the pandemic.
FACT: Everyone wants kids back in school every year. Scarsdale parents value their children learning and growing, teachers value guiding students and forming connections and students want to gain knowledge and spend time with their peers. However, this year everyone's health and safety overrides academic growth in the pandemic.
I recently attended a webinar that focused on protecting student mental health in re-opening plans. Dr. Lisa Damour, a well-regarded clinical psychologist, and Liz Katz, constantly re-iterated that this school year is not about being productive or academic excellence. The goal of the 2020-2021 school year is to get kids psychologically through the school year in the global pandemic. Parents who want their children in school learning are focused on the social connections school allows and the belief that in-person learning is more productive. However, wearing a mask and being six feet apart will not allow students to informally hang out, work collaboratively or be focused on the lesson. Students will likely be adjusting their masks constantly, be concerned every time someone coughs or sneezes and have difficulty hearing their teacher due to not seeing their mouths. Then top that off with the reality that someone is likely to contract COVID-19 and spread this and worry about friends, family, or teachers who get very ill or die from this. Is academic excellence really more important than people's health or emotional well-being?
We can all agree that online learning in the Spring was a disaster for every school. This was a crisis situation that led teachers to realize that their in-person curriculum could not be easily translated to an online platform and led students to be confused and frustrated. I believe that online learning can be different in the Fall. We are more mentally prepared to both teach and learn online. Also, I suspect teachers have probably done some level of research to find tools that can assist in their curriculum planning for the online experience.
In conclusion, my opinion is that the infection rate in NY will rise once schools re-open and we may not even be in school for long. In order to re-open schools safely there are a lot of various equipment and cleaning protocols that need to be put in place that are expensive. Are you willing to use a good portion of the school budget so your children can be in school for 2-3 months, when it can be spent on other options that will support the academic excellence you expect from Scarsdale schools in the future?
For those of you who believe students should be in-person more, I am so hopeful that your belief that this will work is right. That would be the best case scenario. But what are the consequences if you are wrong?
I will be going back to school on September 10th in-person. "Welcome. Happy Hunger Games, may the odds be ever in your favor." -Suzanne Collins
2020 Back to School Guide - For Kids and Adults Too
Details

Written by

Joanne Wallenstein

Hits: 1761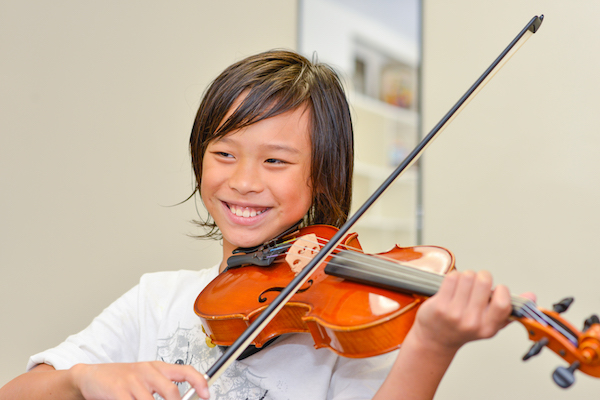 A young violin student enjoys a private lesson at Hoff-Barthelson Music School. Photo by Steven Schnur.With schools moving to hybrid learning schedules this fall, many students will need extra enrichment programs to supplement learning. After-school programs in music, dance, sports and religion are a great way to keep kids engaged and growing. Take a look below for local offerings from nursery schools to adult education and everything in between. Most are tailoring what they offer to accommodate in-person and virtual learners. Applying to college? See below for help with applications too. Whatever you need, you can find it nearby.
The Arts
Hoff Barthelson Music School
Registration for the 2020-21 school year is now open at Hoff-Barthelson, Westchester's premier community music school!

This fall, the School will be safely re-introducing some in-person instruction while continuing to offer lessons and many classes and ensembles online. We've also introduced a new, more flexible tuition structure with tiers based on lesson length and the number of classes and/or ensembles chosen. This will enhance students' ability to select those programs that most powerfully enhance their educational experience, develop their passion for music, and nurture their potential within the time they have available. In addition, we have expanded our Financial Aid Program to serve middle class families as well as those impacted by the Covid-19 pandemic.
At Hoff-Barthelson, students find a warm, friendly music school dedicated to the highest standards of education, performance, and community service. Students of all ages – 6 months to adult – aptitudes, and levels of interest enjoy a supportive, joyful learning environment; a focus on the whole person; exceptional teaching; and a multifaceted curriculum. A commitment to creativity, collaboration, and community permeates the School.
Hoff-Barthelson's unique comprehensive program for students at all stages of development combines individual lessons on more than 20 instruments and voice with regular access to professional accompaniment; musicianship classes; myriad performance opportunities; an ensembles program featuring orchestras, choruses, chamber groups and jazz ensembles; and written performance critiques and progress reports.
The school year begins Friday, September 11th. For more information and to register visit www.hbms.org, e-mail hb@hbms.org, or call 914-723-1169. Hoff-Barthelson Music School, 25 School Lane, Scarsdale
Steffi Nossen School of Dance
Become part of the Steffi Nossen School of Dance community - whether from your home or in-studio. To provide us all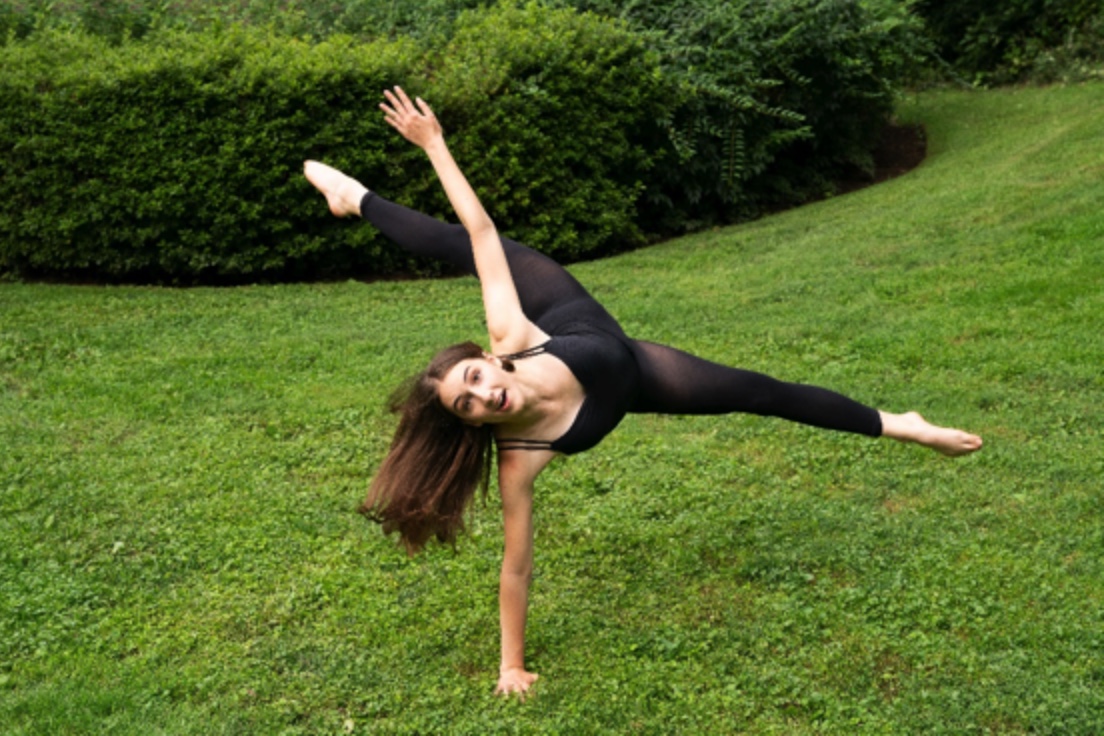 with the safest experience the year will begin with a robust and engaging virtual class schedule with some outdoor in-person community classes to establish relationships with faculty and dancers while connecting through moving together in space.
All safety precautions and guidelines will be observed. To maintain flexibility, safety and quality, the year will be divided into 3 ten-week sessions. Try your first class for free!
The first session runs from September 12th through November 24th; after that session plans will be re-evaluated. All tuitions have been reduced to help families in this difficult time.
Dancers of all abilities have a home at the school. Through the discipline and joy of dance in a nurturing and engaging environment, dancers develop strength, coordination, build confidence and experience the creative process. From Dancing Tots and Creative Movement for Preschoolers to a Pre-Professional Program for tweens and teens there is a class everyone can enjoy. Preschoolers choose from Creative Movement or Ballet/Tap, kindergarteners – 7th graders participate in Core Programs in Modern, Ballet, Jazz, Tap and Hip-Hop and teens train in Technique Programs in Modern, Ballet, Jazz and Tap and our pre-professional Master Class Program and youth Company. The school also houses Moving Wheels and Heels, an Adaptive Dance Program. Classes are curriculum-based with performance opportunities for all.
Learn more, and register at www.steffinossen.org or contact info@steffinossen.org or (914) 328-1900.
Nursery Schools
Kol Ami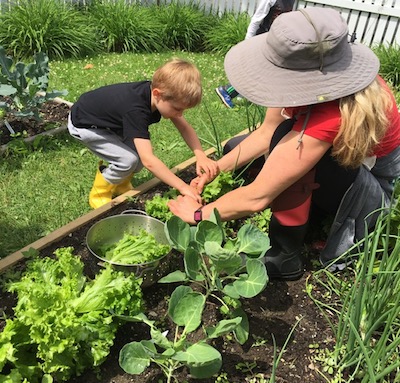 The Early Childhood Program at Congregation Kol Ami is dedicated to providing a comprehensive and developmentally appropriate curriculum teaching and modeling Jewish values. We believe that children learn best through experiential play and provide for these rich experiences within warm, accepting, and nurturing surroundings. All of our Head Teachers have Masters Degrees in Early Childhood or N-6 or related educational fields. We offer a wide range of programs for children (from 1 to 5 years old) and their families. Our A Step Ahead! program for Fall 5 year olds provides full day Pre-K learning.
For more information please contact the ECE Director at ecedirector@nykolami.org or call the nursery school office at 914-949-4717 x 107
Mazel Tots
Mazel Tots® at Scarsdale Synagogue provides a warm and stimulating environment, which encourages children's curiosity and helps them to grow socially, emotionally, physically and intellectually. Our warm and nurturing
staff will guide the children through a curriculum filled with a variety of child-centered and developmentally appropriate activities that are safe, fun and friendly. The children's spiritual growth will be enriched by the study of Jewish holidays, traditions and family values. We also offer a group of special activities such as sports and games, music, creative movement, sign language, nature, yoga, karate, science, art atelier, dance and more! We have two beautiful playgrounds and gardens, plus a fully equipped indoor play space featuring ride-on toys, gym equipment, giant blocks and stepping stones just to name a few! Our Early Childhood Program serves children from 18 months through those Kindergarten-bound! In an effort to keep our students and staff healthy during the Covid-19 Pandemic we are taking all necessary health and safety precautions according to NYS Department of Health, NYSOCFS and CDC Guidelines. For more information please contact Jody Glassman, Early Childhood Program Director at 914-723-3001 or mazeltots@sstte.org. You can also visit our website. Scarsdale Synagogue is located at 2 Ogden Road, Scarsdale, NY 10583. 914.725.5175.
Early Childhood Center at Westchester Reform Temple

At WRT's Early Childhood Center (ECC), we strive to create an environment that fosters social, emotional, physical and cognitive growth as well as creativity, and confidence. Our warm, nurturing teachers provide children with the tools they need to communicate with each other and with the world around them. Children learn and practice Jewish values and become confident members of our Jewish community. Our families are partners in the work that we do and are invited to participate in the learning process. We emphasize STEAM concepts through hands-on science, technology, engineering, art, and math investigation which encourage young learners to achieve developmental goals. Through inquiry and play-based instruction, we provide students with an opportunity to learn language arts, math and handwriting readiness skills that prepare them for Kindergarten and beyond. We facilitate learning through small groups and foster relationships between our children and their teachers, specialists and our clergy. Lunch and afternoon/ enrichment classes are available for older children. For Toddlers between the ages of one and two we offer Mommy and Me Temple Tots classes, facilitated by our school Social Worker and ECC staff as well as a Toddler Time class facilitated by experienced ECC teachers. Any loved one is welcome to attend this class with their child. Both classes are wonderful opportunities for making friends for adults as well as children.
End of the year Mini Session and Summer Play Place camp offered.
Registration for the 2021-2022 school year begins in November. Currently a few spaces are available in our threes classes as well as the Toddler Time class for the coming school year. For information, and to schedule a visit to our pre-school, please contact ECC Director Sue.tolchin@wrtemple.org or call us at 914 723-5493.
Religious Schools
Bet Am Shalom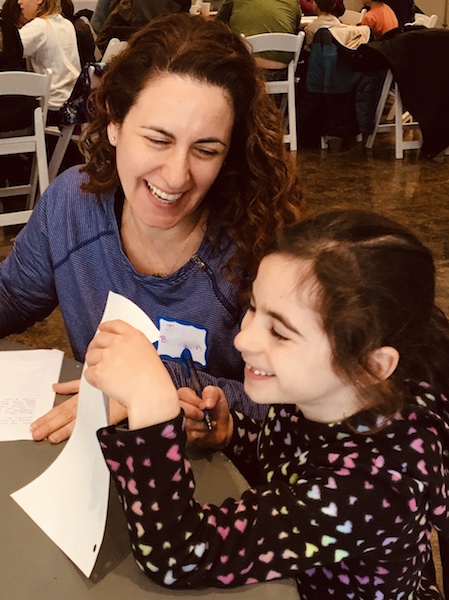 In Bet Am Shalom's progressive K-12 education program, students and their families experience Jewish values of living with intention, expressing gratitude, and caring for oneself and others. We have designed customizable, dynamic online and socially distanced in-person programs for the fall. Enroll a child in our education program and your first year of membership dues is free. Click here for more information.
Scarsdale Synagogue
Welcome to Scarsdale Synagogue's Religious School and Chai School! Our mission is to care for and nurture our students and their families, and to cultivate a culture of growth, friendship, and Jewish community. Just the right size for your family, we offer a robust program even as we know your child's particular passions and needs.
Our programs are vibrant and innovative thereby engaging your children in a meaningful way. Classes are small and individualized programs are available for students with special needs. Both teachers and students are encouraged to think outside of the box; every avenue to deeper, more exciting and fun Jewish learning is explored with joy and zeal. Each grade enjoys its own curricular focus as they learn about Jewish traditions and cultures, past and present. For more detailed information about our program, please contact Jody Glassman, 914-725-5175 x121 or visit our website.
College Application Help
My College Essay Guy
In a competitive environment, your college essay can distinguish you from the pack. It is your opportunity to showcase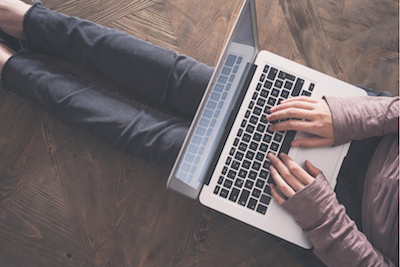 your unique personality. However, many students struggle with the structure, tone, and creativity essential to a successful essay. Don't hesitate to ask for help to ensure your writing is stellar. Contact Steven Scharf today for his extensive references and to find out what he can do for you. Steven attended the University of Pennsylvania and holds a BA in Secondary Education with a focus in the humanities and special education. Steven also has a Masters in School Counseling with an Advanced Certificate in College Admission Advising. Contact Steven Scharf at 914-860-6600 or email him at stevenscharf@gmail.com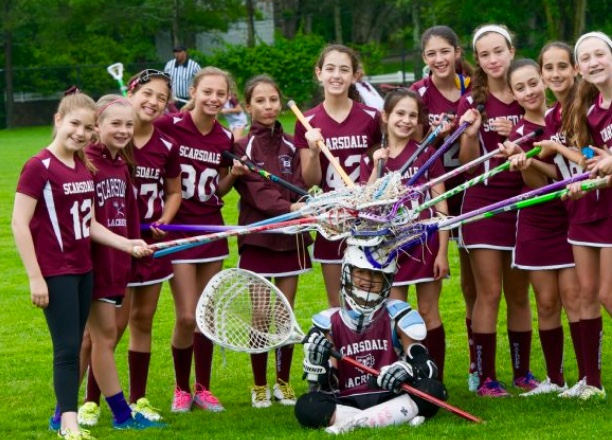 Sports
Scarsdale Youth Lacrosse Association

FALL LACROSSE REGISTRATION NOW OPEN!
Scarsdale Youth Lacrosse (SYLA) will be offering Fall Lacrosse Programs in 2020. The programs will focus on improving skills, game IQ development, playing games against other town teams, possible tournaments, and having fun playing lax in the beautiful fall season. These programs are offered for Boys and Girls K-8, all levels of players from beginner to advanced.

SYLA is dedicated to promoting lacrosse at the youth level for families residing in the Village of Scarsdale, NY. We strive to develop strong fundamental skills and teamwork while adhering to the standards of sportsmanship, respect for all participants and a sense of fair play. Visit their website for more information and registration.
Scarsdale Youth Soccer Club
The Scarsdale Youth Soccer Club ("SYSC") is a non-profit organization administered by Scarsdale parents. SYSC in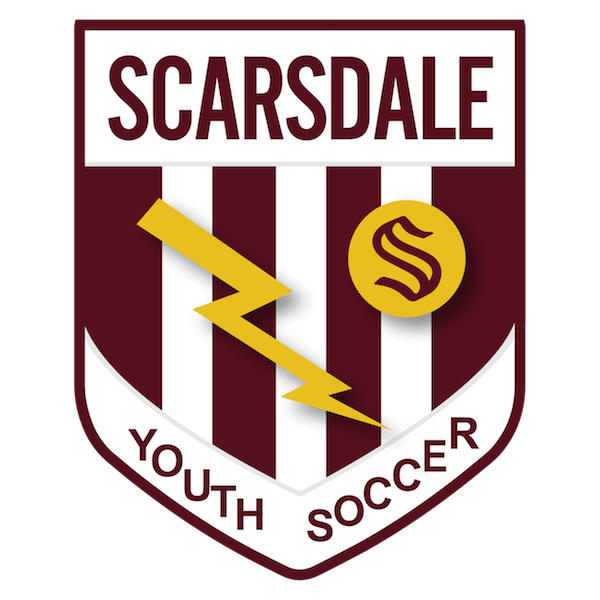 conjunction with our professional coaching partner, Stay-in-Town Soccer, organizes and coaches boys' and girls' soccer teams to play in travel soccer leagues and tournaments in the Westchester and NYC area. SYSC fields travel soccer teams from U8 - U14. In general, the club fields around 40 teams each year between girls' and boys' teams. These teams are registered in the Westchester Youth Soccer League ("WYSL"). The WYSL is a league that is part of both the US Club Soccer and the United States Youth Soccer Association ("USYSA"). More information about SYSC can be found at www.scarsdalesoccer.net. Special accommodations are being made for COVID-19, aligned with state mandates and to keep our kids safe while playing soccer! Please contact us to find out more.
Maroon and White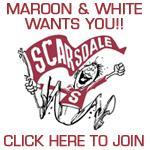 Maroon and White is the Scarsdale parent organization supporting interscholastic athletics, physical education, and health at the high school and in the community. All Scarsdale families are welcome as members and can join through our website, www.maroonandwhite.org. We regularly raise funds through membership, from the sale of Raider merchandise and spiritwear, and from family and business ads in the annual M&W SHS Sports Journal. Please come out and support our High School athletes.
Adult Learning
Scarsdale Adult School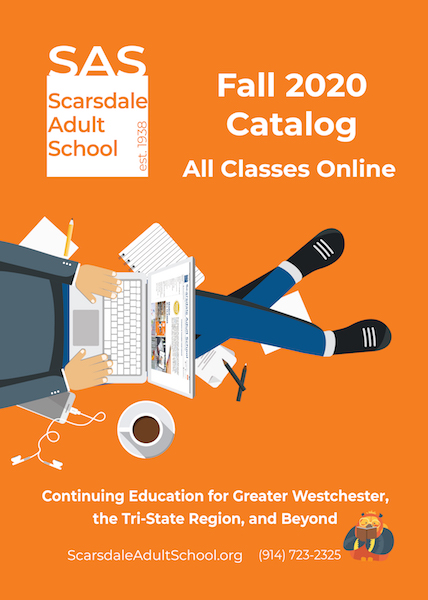 Scarsdale Adult School has always been a proven source of quality adult education at affordable prices. This year, it has forged a new path serving as a leader in online learning. SAS boasts a wide array of humanities courses as well as virtual tours, foreign languages, performing arts, writing, personal finance, arts and crafts, photography, fitness, card games, food and nutrition, and wellness classes. Now functioning with a "distance learning" model, SAS provides the perfect opportunity to attend classes with loved ones in other homes, communities, states, and even countries!
Registration for the fall semester is already underway at www.ScarsdaleAdultSchool.org , with staggered class start dates throughout the year. The catalog includes over 230 scheduled classes and lectures from more than 80 different hand-picked instructors. Class days, and times vary by course, but all synchronous classes for the fall will be conducted over Zoom. SAS has partnered with two other online providers to include asynchronous courses on a variety of subjects that can be taken on demand, often with the support of a mentor to answer questions submitted directly. Classes are open to all, regardless of residency, and courses fill on a first-come/first-served basis.
SAS has several special events planned for the fall so far. On Thurs., Oct. 1, at 7:30 pm, SAS hosts an evening with Christine Coulson, author of Metropolitan Stories: A Novel, in conversation with Page Knox . Two Met insiders, pull back the curtain for a glimpse at what goes on behind the scenes at this iconic New York museum.

On Fri., Oct. 23 at 11 am , Ralph Buultjens returns for his much touted, once-a-semester World Politics lecture with this term's topic America in the post-virus world . On Tuesday Nov.17, at 1 pm, SAS presents Losing Faith and Finding a Life: Author Visit with Memoir Writers Abby Stein and Amber Scorah. Audience members may tune in to hear about the personal transformations from writers who left their insular religious communities on their journeys of self-discovery.
Art appreciation, architecture, and virtual tours allow students to explore past exhibits at the Met, stroll through famous streets of Chicago and Washington, D.C., as well as take in some of the sites in New York. Classes will visit Europe and its finest museums, both present day and ancient Rome, and French, German, Italian, and Spanish language classes at all levels.
Noteworthy new current event/hot topics and history classes this term include:
● Demystifying U.S. Political Practices
● Supreme Court Preview
● Queen Victoria's Royal Vacations in Scotland
● Pirates
● The Evil Eye, Amulets, Ghosts, and Demons.

Music and dance appreciation courses include the study of opera, Bach, and Tchaikovsky, as well as twentieth century greats such as Louis Armstrong, Frank Sinatra, and Oscar-nominated songs. Performing arts classes offer students the chance to gather online for workshops on comedy, storytelling, acting/improv, and piano. Literary and movie discussion groups also continue to flourish, with interactive options covering writings or films on racism, classics, new fiction, memoirs, comedic geniuses, and more.
Arts and crafts, home organization, writing, cooking and nutrition courses have all converted successfully to a virtual format. Retirement planning and investment courses help students navigate ever-changing estate tax, Medicare, and social security laws. Fitness classes keep students active even at home, nature-lovers can learn all about birdsongs, and social games such as bridge and canasta continue remotely.
All these classes and many more begin after Labor Day. Visit www.ScarsdaleAdultSchool.org to register, to page through the interactive flipbook, or to search the catalog by category, keywords, instructor, or class time. Call (914) 723-2325 with questions.
To add your program to the Back to School Guide email us at scarsdalecomments@gmail.com.
Scarsdale Municipal Pool Opens its Doors for a Summer of Safely Enforced Fun
Details

Written by

Sydney Albert

Hits: 987
On July 18th, the Scarsdale Municipal Pool Complex opened for its 52nd season. This is the latest opening day the pool has ever had, and the conditions under which it has opened are certainly different from ever before. Dan Walczewski, Recreation Supervisor and Aquatics Director for Scarsdale Parks and Recreation, worked alongside the rest of the Recreation Department to create a comprehensive plan that allows the pool to run smoothly yet still follow health guidelines.
Dan and his team have formulated a list of policies for Summer 2020 that comply with the NYS Department of Health, which can be read here. The rules mainly focus on lowering the pool complex's capacity, enforcing social distancing guidelines, limiting lap lane capacity and swim time, and ensuring that members enter the complex with facemasks. The pool also gives a survey to members upon entrance, where they must confirm that they are not experiencing any COVID-19 symptoms, have not tested positive for the virus within the past 14 days, and have not been exposed to someone who is COVID positive, or has symptoms, within the past 14 days. Under these clear rules and regulations, members are able to enter the complex and enjoy a day at the pool amidst the summer heat.
In terms of the other amenities at the pool complex, such as the snack bar and the playground, social distancing continues to be enforced. There are signs located around the snack bar reminding patrons to wear facemasks, as well as to regulate one-way foot traffic that enforces social distancing. Moreover, the playground is only available to children 10 and under with adult supervision. The Social Distancing Ambassador staff monitor it as well as sterilize it during their rounds.
The pool continues to offer private Swim and Dive Lessons. Instructors either wear a plastic face shield in the water, or conduct the lessons from the poolside, whichever the parents and children prefer.
Attendance at the pool has been moderate, but never enough to threaten the ability to safely social distance. The current max capacity is 1,300, but the complex has yet to exceed 500 people thus far. In past summers, the Scarsdale Rec Camp has sent hundreds of kids to the pool each day to swim. Without camp in session, it's no surprise that attendance is lower than usual. With the July heat currently at full force, attendance has surely increased. The pool staff has done a phenomenal job keeping track of all attendees in order to ensure social distancing is possible and present. To help pool members stay informed on the complex's capacity, the staff uses Scarsdale Village's email/text alert system to send out notifications if the pool reaches 50%, 75%, and/or 100% capacity.


While the Scarsdale Pool has implemented policies that allow for both safety and fun, it has not come without a cost. Dan describes some of the challenges he and his staff have faced this summer: "In general our visitors have been very respectful of our rules, though we do have to give reminders on occasion to people who forget to wear their masks when walking around the facility or try to exit via the breezeway. This is a place where so many people have spent so many summers and never had to think about these things before. I do think that as the season progresses, they will become habits, and we won't have to give as many reminders."
Despite these challenges, this uncertain time period has also allowed for some silver linings. Dan commends his pool staff, the Recreation Department, the Village Manager's office, and the Board of Trustees and Mayor for the teamwork they have continuously exerted throughout this process. Without the collaboration across these groups, the pool would not have been able to open and function with the necessary rules and regulations.
"But even with all the changes to our lives that COVID-19 has brought about," Dan notes, "one thing that hasn't changed is our commitment to the safety of our pool visitors and staff. Although it's a bit later this year, I'd officially like to welcome everyone to the 2020 pool season."