Parent to Parent: Carving Out Family Time
Wednesday, 15 March 2023 09:38
Last Updated: Wednesday, 15 March 2023 09:41
Published: Wednesday, 15 March 2023 09:38
Joanne Wallenstein
Hits: 192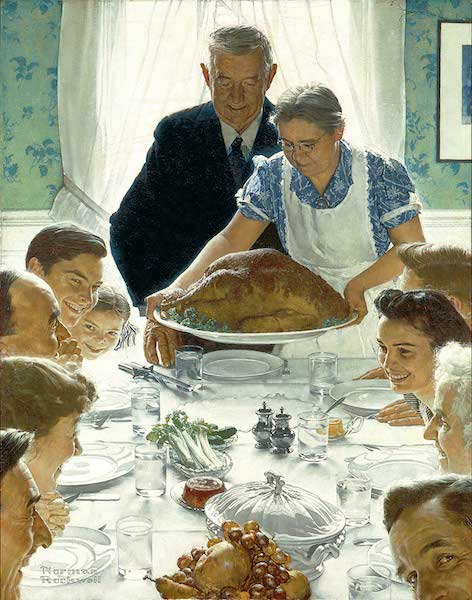 They say it takes a village to raise a child and we can all use some neighborly or expert advice from time to time. If you find yourself in a parenting pickle and are looking for some friendly suggestions, please submit your questions here. You can submit your queries anonymously and our panel of parents (with backgrounds in education and psychology) will try our best to offer a helpful perspective. No question is too big or too small and if we can't help, we will find someone who can!
Question:

When the kids' activities and adult work schedules aren't conducive to family dinner, what would be a suitable alternative that would achieve similar outcomes?
Answer:
It sure does seem that we are all a bit busier than folks used to be. And although most of our busyness is the result of necessary or enriching activities…it still doesn't allow for a traditional family dinner with all members gathered around a table every night. Rest assured, there are still plenty of ways to create space to connect as a family.
-First, try finding a time at least one day a week when the entire family can try to commit to a meal together. Sure you still might have someone missing from the table but when the time is carved out and put on the weekly calendar (just like other activities), it encourages everyone to make an effort to be there. And considering everyone's schedules, that meal might not be a dinner at 6pm…instead, it might be a weekly brunch or lunch.
-In my house, everyone seems to be running around in the morning, rushing to get ready to leave for school or work. But with some families, a "family breakfast" might be the optimal way to connect on a regular basis. It is also a lovely way to start your day on a positive note.
-Have a nightly "family" dinner with whoever can make it that evening. Establish a dinner routine where the children help with creating and cooking healthy menus. Sit at a dining table to eat your meals with any family member who is available to join (and don't forget to keep your phones and devices off and away so everyone can be present for the precious time together).
-Perhaps try having "dessert time" together even if it is just some cut up fruit or a cup of herbal tea.
-Find other ways to connect in a routine way…maybe try a Sunday hike, game or puzzle night, or walking the dogs together. Try asking your kiddos what they'd like to do and get creative!
And even if we struggle to bring everyone together at the same time, our children will recognize our efforts and it will hopefully convey the importance we place on this time together. Readers, do you have other suggestions? Please leave them in the comments!
Parenting in the age of ever-changing technology is no easy feat, but rest assured you are not alone! Continue to express your thoughts and concerns with other parents and hopefully we can create a community that approaches social media use in a thoughtful and mindful way.
Do you have parenting questions? Submit them here!
Wendy MacMillan is a former teacher and a proud mom of two children. While her background is in psychology and education, Wendy was recently trained in mindfulness at Mindfulschools.org. She has long been passionate about wellness, and as an active member of the Scarsdale PTA, Wendy helped to bring mindfulness to her children's elementary school.