Play for a Cure to Fund Research for Charcot-Marie-Tooth Disease type 4B3
Wednesday, 17 May 2023 10:34
Last Updated: Wednesday, 17 May 2023 10:34
Published: Wednesday, 17 May 2023 10:34
Joanne Wallenstein
Hits: 489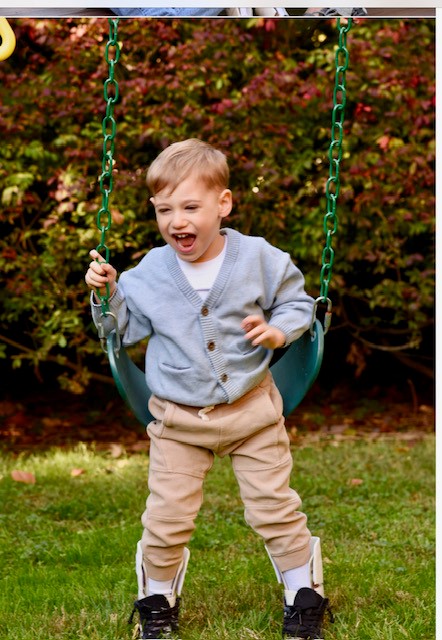 Hunter SchultzOn Monday, May 22, 2023, Hunters CMT4B3 Research Foundation, will host its First Annual Golf Tournament, "Play Fore A Cure'' at the Metropolis Country Club in White Plains, New York, to fund research for life-saving treatments for children and young adults with Charcot-Marie-Tooth Disease type 4B3. The sold-out event will host over 300 guests from our Westchester community.
In May of 2020, six year old Hunter Schultz, the grandson of Robin and Billy Schultz of Scarsdale, was diagnosed with CMT4B3. They were told there was no cure or treatment. CMT4B3 is a progressive neuromuscular disease, similar to Duchenne Muscular Dystrophy and ALS. CMT affects 3 million people worldwide, however it is ultra-rare for young children to have an early on-set of this disease. Children with CMT4B3 lose the ability to walk, limb deformities, the use of their hands and potentially their sight and/or hearing. Eventually the disease can compromise a patient's breathing, which can lead to premature death. Rather than sit back and watch their grandson and other children just like him deteriorate, they founded Hunters CMT4B3 Research Foundation to advance treatments for this disease.
In addition to the golf outing, there will be a ladies card party, vendors, dinner, live music and silent/live auction. They hope to raise substantial funds for research and development of treatments and a gene therapy. "We are overwhelmed by the love and support we are receiving, which enables us to spread awareness of this devastating neuromuscular disease."
Their research efforts are highlighted in the current issue of The University of Miami Medicine Magazine, "DNA Detectives, a family's journey to cure a rare genetic disease." In less than 3 years, they have remarkably: hosted an International CMT4B3 Research Symposium, raised over $1,200,000.00 for research and development of treatments, assembled a renowned Scientific Advisory Board, listed as a Peripheral Nerve Society patient resource, developed disease models, mice, rats and zebrafish through National Institute of Health programs and contracted with laboratories and universities worldwide to find a cure!

WHEN: May 22, 2023 The Metropolis Country Club in White Plains, New York

FOLLOW: @hunt2cureCMT on Facebook, Instagram, Twitter
For more information about the foundation please visit www.cmt4b3research.org.