It's Back to School 2023 for Kids and Parents Too
Wednesday, 16 August 2023 12:06
Last Updated: Sunday, 10 September 2023 15:09
Published: Wednesday, 16 August 2023 12:06
Joanne Wallenstein
Hits: 791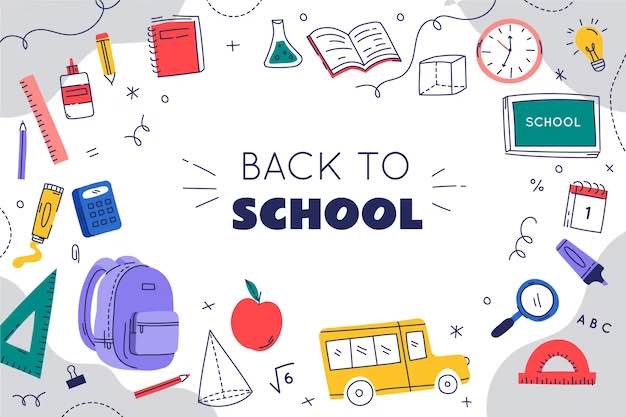 School starts in just two weeks – so now's the time to think about pre-school and after school activities for kids and parents too. We reached out to local organizations, synagogues, businesses and programs to get details about their offerings for the fall and here is what they shared. Consider these for the 2023-24 school year and beyond and click on the links below to enroll.
House of Sports
House of Sports is the region's largest indoor sports facility located in Ardsley, NY. Our 120,000 square foot complex focuses on Learn to Play for athletes 2 to 8 years old as well as order athletes in various sports. With our combination of state-of-the-art facilities and world-class coaching, House of Sports has something to offer for everyone.
In addition to our club team opportunities and Holiday Camps offered throughout the year, our Learn to Play program is a safe and fun environment where two-to-eight-year-olds learn specific sports skills. Classes are on a rolling registration so be sure to sign up today! Classes include Multi-Sport, Soccer, Baseball, Basketball, and Lacrosse. We also offer custom classes for small private groups.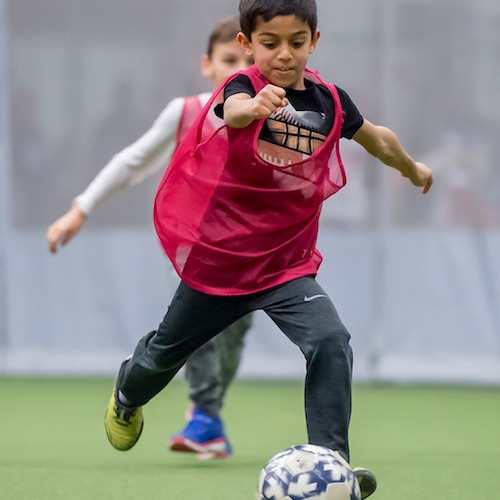 Our Holiday Camps run when school is out and are geared towards children of all ages and abilities. Our camps are led by our professional coaching staff and are designed to have your child improve their on-court/on-field skills while having a positive, fun experience.
To register or to learn more about our fall offerings, please visit houseofsportsny.com or give us a call at 914-479-5419. House of Sports: 1 Elm Street, Ardsley
Westchester Skating Academy
Westchester Skating Academy is the region's premiere skating facility located in Elmsford, NY. At WSA, your child can learn to skate, sharpen their hockey skills, throw a themed birthday party, or spin their way to a new figure skating move.
Our Metro Hockey League is a competitive, fun youth hockey program that includes clinics, games, practices, a team jersey, and more. League divisions include Mites (2015-17), Squirt (2013-14, Peewee (2011-12), and Bantam/JV (2007-10). Evaluations being September 5th.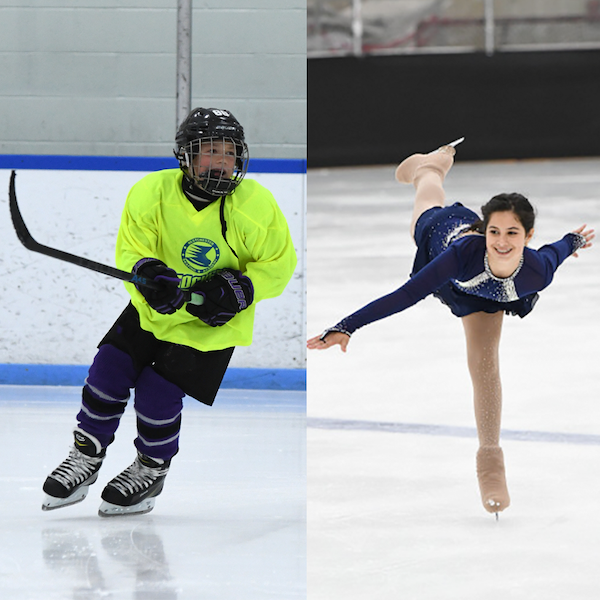 WSA also offers Learn to Skate and Learn to Play Hockey classes throughout the entire year. We follow the Learn to Skate USA program created by U.S. Figure Skating. All levels are welcome, from the first steps on the ice to mastering advanced techniques. The next session of Learn to Skate and Learn to Play Hockey classes begin September 6th.
WSA also offers holiday camps throughout the year with the first offerings kicking off September 25th. Our Learn to Skate/Figure Skating and Hockey Camps are fully supervised and offers both on and off ice training to develop skaters individual skills. Both full day and half day camps are available.
To register or learn more about our fall offerings, please visit skatewsa.com or call 914-347-8232. Westchester Skating Academy: 91 Fairview Park Drive, Elmsford.
Scarsdale Raiders Youth Hockey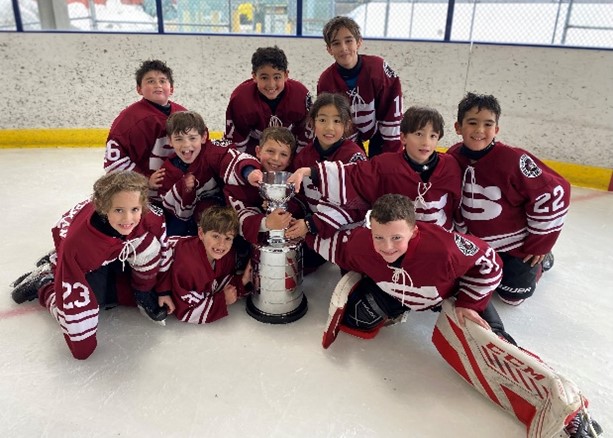 Play Scarsdale Raiders Youth Hockey! Scarsdale Youth Hockey Association (SYHA) registration for the '23-'24 season is now OPEN! Our season runs September to March at our home rink, Westchester Skating Academy. SYHA offers a full travel hockey program for all ages (8U – 18U) as well as a Learn-to-Play program for beginners (2015 – 2018 Birth Years).
Our Learn-to-Play program is open to new and experienced skaters who are looking to learn the game of hockey. Players in our Learn to Play program practice 2x per week with the goal of playing games against other local beginner teams by the end of the season.

All coaches are USA Hockey certified coaches. Full equipment required (some loaner equipment available upon request).
Please visit scarsdalehockey.com for more information and to REGISTER. Questions? Email: (8 years and under) Raiders8UHockey@gmail.com, (10U-18U) president@scarsdalehockey.com or text 917-306-1899.
Maroon and White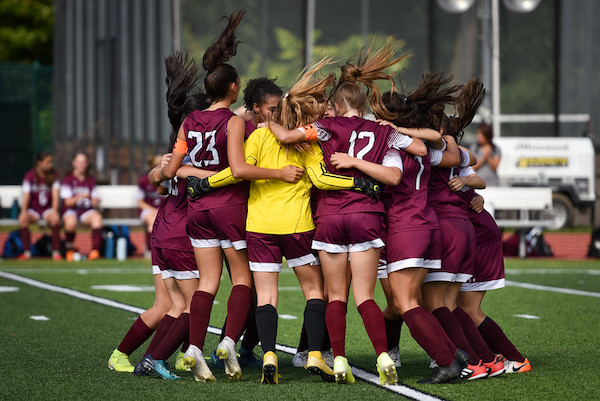 Photo by Jon Thaler
Maroon and White is the Scarsdale community organization supporting interscholastic athletics, physical education, and health at the high school and middle school. All Scarsdale families are encouraged to become members and can join through our website, www.maroonandwhite.org. We regularly raise funds through membership, the sale of Raider merchandise and spirit wear, and family and business ads in the annual M&W SHS Sports Journal. Please support Scarsdale's student-athletes.
The Arts
Hoff Barthelson School of Music
Experts across the board agree that music education enriches children's lives in innumerable ways. From accelerated brain development to improved listening skills; from enhanced language and speech aptitude to better self-discipline and social skills; from improved memory to boosted IQ; and much more, learning to play music can have an overwhelmingly positive impact on a child's life.
The mission at Hoff-Barthelson Music School is to inspire and develop every student through excellence in music education with a commitment to creativity, collaboration, and community. Whether a child dreams of Birdland, Broadway or Carnegie Hall, the School provides every student with opportunities that are right for them.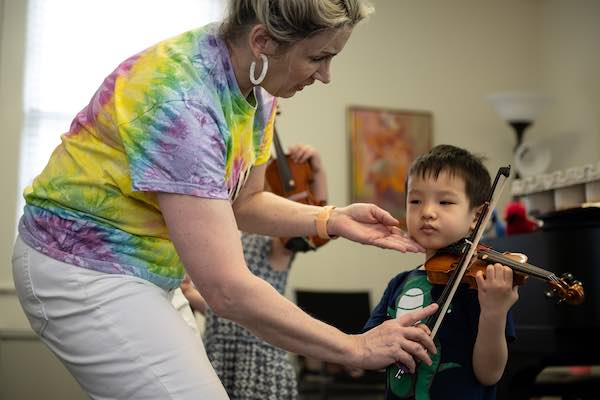 Photo by Mark Jessamy
At Hoff-Barthelson, students find a warm, friendly music school dedicated to the highest standards of education, performance, and community service. Students of all ages enjoy a supportive, joyful learning environment; a focus on the whole person; exceptional teaching; and a multifaceted curriculum. We strive to provide each child with an experience that will help them to love and appreciate music and the joy it can bring.
Hoff-Barthelson's unique comprehensive curriculum for ages 4-18 combines six elements of music instruction into one package: private lessons, musicianship classes, ensembles, performance opportunities, professional accompaniment, and regular progress reports. The flexible tuition structure allows students to select programs that most powerfully enhance their educational experience and develop their passion for music.
New this year are Musicianship Lab Classes designed to develop and deepen students' practice, performance, and understanding of music through comprehensive instruction in music theory using state-of-the-art, innovative, cloud-based music education platforms. The pairing of musicianship classes with private lessons greatly accelerates students' development.
Younger children, ages three and up, may take the first steps in learning to play an instrument in hands-on First Instrument and Pre-Suzuki Classes. Designed to prepare children for private instruction, these small group offerings in piano, guitar, violin, and flute introduce the joy of making music with others while teaching basic playing technique and developing foundational musical concepts.
The School will hold a series of Open Houses and Information Meetings for several of its acclaimed programs beginning on Thursday, August 24. A schedule of events appears below. Events are free of charge; however, reservations are requested and can be made by visiting here.
Chamber Music, Piano Ensembles, and Adult Chamber Music: Thursday, August 24, 7:00-7:30 pm – Online via Zoom
Jazz Ensembles for Children and Adults: Thursday, August 24, 8:00-8:30 pm – Online via Zoom
Youth Orchestra Program: Tuesday, August 29, 7:30-8:15 pm – Online via Zoom
Early Childhood Program: Saturday, September 9, 9:30-10:30 am
Flute Club Drop-in Days
Junior Flute Club (grades 1-6) Friday, September 8, 5:30-6:15 pm
Flute Club (grades 6-12) Saturday, September 9, 11:45 am–1:00 pm
Adult Flute Choir, Saturday, September 9, 1:00–2:00 pm
Suzuki Program: Saturday, September 9, 2:15-3:30 pm – Hybrid: Online and In person
First Instruments and Meet the Woodwinds, Brass and Percussion Instruments: Sunday, September 10, 1:00-3:00 pm
Hoff-Barthelson welcomes need-based financial aid applications for students of all ages and levels of advancement. To register for fall visit www.hbms.org, e-mail hb@hbms.org, or call 914-723-1169.
Steffi Nossen School of Dance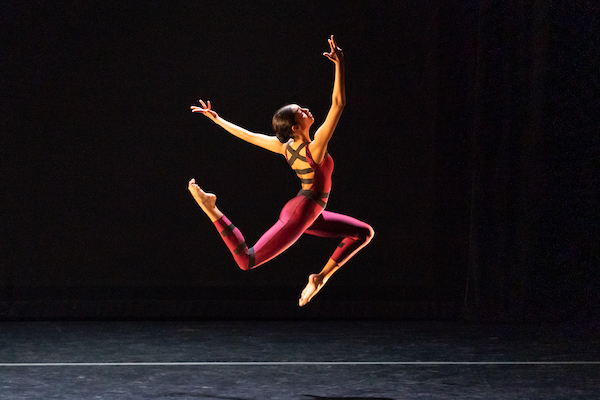 At ArtsWestchester Education Award recipient Steffi Nossen School of Dance dance educators share their joy of dance and its inherent discipline with pre-professional, recreational, and adaptive students alike; their equal enthusiasm and encouragement of all students stems from our belief that dance education is not only about steps; it enriches the mind, body, and soul.
Founded in Westchester in 1937 by dance legend Steffi Nossen, we continue to offer quality, developmentally appropriate dance instruction and performance opportunities for toddlers -pre-professionals. Our diverse offerings reflect the philosophy that dance is universal; a supportive dance community and educationally sound, sequential curriculum fosters technical and artistic growth through exploration. Our curriculum nurtures creativity and emphasizes technique and proper body alignment while focusing on a culturally responsive curriculum. Students have a complete performance experience from the creation of choreography to costuming and staging.
For information about our class schedule or afterschool programs conducted at area public schools visit www.steffinossen.org or come to our Open House on September 9 to meet faculty and learn about us, observe classes and arrange a trial class. Contact us at 914-328-1900 or info@steffinossen.org.
Music & Arts at St. James the Less
Music & Arts at St. James the Less is for kids, kindergarten and up. We learn basic sight-reading skills, solfege, rhythm, and we do
crafts. The kids present two musicals each year: a Christmas pageant and a Spring Musical. Led by Dr. Matthew Lewis, Cheryl Smith and Mother Eliza Davies, we meet each week on Thursdays from 3:45-4:30 PM. Everyone gets a snack at the beginning of each rehearsal. The Church of St. James the Less is located at 10 Church Lane (corner of Church Lane and Crane Road). Contact Dr. Lewis for more information: music@stjamesscarsdale.org. or call the church office at 914 723-6100.
Toys
Scarsdale just got a whole lot funkier with the opening of the third Funky Monkey Toys & Books store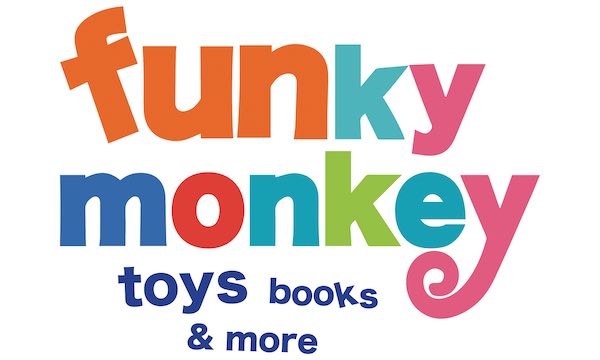 at the Golden Horseshoe Shopping Center! This renowned toy store chain is celebrated for its curated assortment of the newest and coolest toys, along with the beloved classics. The new location boasts funky, colorful decor and upbeat music for an unforgettable shopping atmosphere. Complimentary gift wrapping on every purchase and top notch customer service make this the new must-visit shop in town for all your toy, back to school and last minute birthday gift needs!
Funky Monkey Toys & Books, Golden Horseshoe Shopping Center -- 1128 Wilmot Road, Scarsdale, NY 10583, (845) 605-6622, www.funkymonkey.toys.
Synagogues
Scarsdale Synagogue Religious School
Welcome to Scarsdale Synagogue's Religious School! Our mission is to care for and nurture our students (Pre-K through 12th grade) and their families, and to cultivate a culture of growth, friendship, and Jewish community. Just the right size for your family, we offer a robust program even as we know your child's particular passions and needs.
Our programs are vibrant and innovative thereby engaging your children in a meaningful way. Classes are small and individualized programs are available for students with special needs. Both teachers and students are encouraged to think outside of the box; every avenue to deeper, more exciting and fun Jewish learning is explored with joy and zeal. Each grade engages in a spiraling curriculum as they learn about Jewish traditions and cultures, past and present.
For more detailed information about our program, please contact Ally Glassman, 914-725-5175 x121 or visit our website.
Scarsdale Synagogue Nursery School
Mazel Tots® at Scarsdale Synagogue provides a warm and stimulating environment, which encourages children's curiosity and helps them to grow socially, emotionally, physically and intellectually. Our warm nurturing staff will guide the children through a curriculum filled with a variety of child-centered and developmentally appropriate activities that are safe, fun and friendly. The children's spiritual growth will be enriched by the study of Jewish holidays, traditions and family values. We also offer a group of special activities such as sports and games, music, creative movement, sign language, nature, yoga, karate, science, art atelier, dance and more! We have two beautiful playgrounds and gardens, plus a fully equipped indoor play space featuring ride-on toys, gym equipment, giant blocks and stepping stones just to name a few! Our Early Childhood Program serves children from 18 months through those Kindergarten-bound! For more information please contact Jody Glassman, Early Childhood Program Director at 914-723-3001 or mazeltots@sstte.org. You can also visit our website. Scarsdale Synagogue is located at 2 Ogden Road, Scarsdale, NY 10583. 914.725.5175.
Westchester Reform Nursery School
At Westchester Reform Temple's Early Childhood Center (ECC), we strive to create an environment that fosters social, emotional, physical and cognitive growth, as well as, creativity and confidence. Our warm, nurturing teachers provide children with the tools they need to communicate with each other and with the world around them. At the ECC, children learn about Jewish holidays, traditions and lifelong values which help them to become confident members of our community. We emphasize STEAM concepts through hands-on science, technology, engineering, art, and math investigations which encourage young learners to achieve developmental goals. Through inquiry and play-based instruction, we provide students with an opportunity to learn language arts, math and handwriting readiness skills that prepare them for kindergarten and beyond. We facilitate learning through small groups and foster relationships between our children and their teachers, specialists and the WRT clergy. Lunch and afternoon enrichment classes are available for older children. For toddlers between the ages of one and two, we offer parent/caregiver participation "Temple Tot" classes for socialization and fun facilitated by our ECC Social Worker.
End of the year Mini Session and Summer Play Place camp offered.
For further information regarding school registration, please contact ECC Director Rebecca.Roseman@wrtemple.org or call us at 914 723-5493.

Adults
Scarsdale Adult School Celebrates 85th Year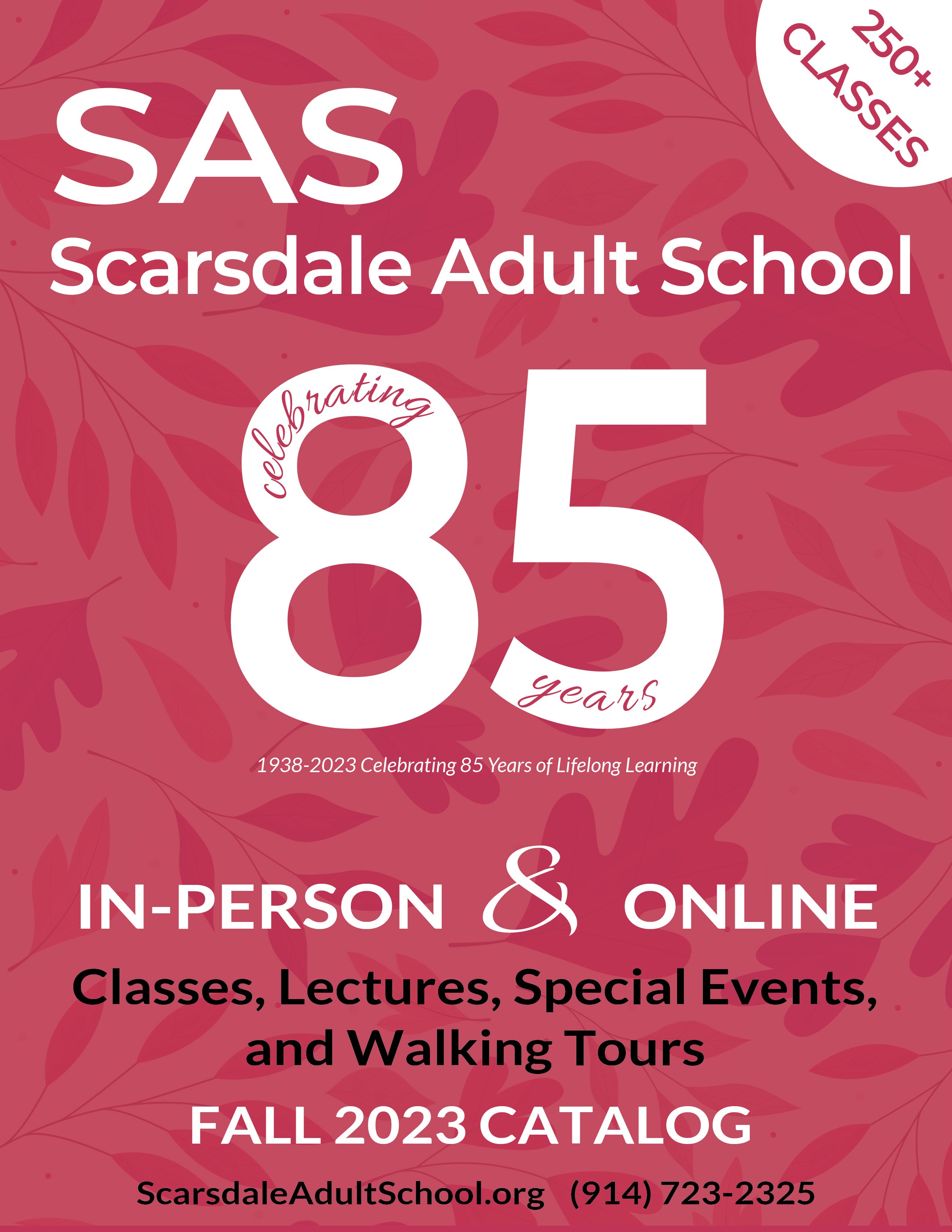 In celebration of its 85th year of continuing education programming, Scarsdale Adult School (SAS) will be hosting an afternoon of learning for the greater community on Sunday, December 3, 2023. The keynote for the event is Jonathan Eig, whose latest book, King: A Life, is a New York Times bestseller. He will discuss this new biography about Martin Luther King, Jr., in conversation with SAS instructor and cultural historian Lori Rotskoff.
That afternoon will also mark the debut of a figurative SAS Hall of Fame to honor those whose efforts have contributed to SAS's success and longevity. The inaugural inductees will be Alfred Hunt and Harriet Langsam Sobol. These two long standing teachers have been engaging students and developing a devoted following for years at SAS, with Hunt leading history and current events courses and Sobol organizing writing and book discussion classes. Current and former students are encouraged to attend the tribute.
Additional plans for the day include lectures by SAS instructors Francis Morrone, art and architectural historian, and Nicholas Birns, author and scholar of modern world literature, as well as the musical stylings of pianist Jonathan Cobert, who provides the live entertainment in the popular Movement to Music classes. Details on how to register for the event are on the SAS website.
Well before the December afternoon of learning is the September start of SAS's fall term, which promises stimulating new courses and renewal of fan favorites in a wide array of disciplines. SAS boasts an expansive selection of unique architecture, art and music appreciation, history and culture, and current events and politics classes. Walking tours venture to historic neighborhoods, museums, and galleries in New York City and the tri-state region. Literature and film discussion classes cover the classics to contemporary selections and writing courses help students hone their expressive skills.
Personal finance, aging, and retirement classes help those seeking a better understanding of Medicare as well as how to protect assets through advance planning while career and job search classes shepherd individuals through skill building to land the right job. World language classes at multiple levels and performing arts lessons begin again as do a variety of drawing, painting, knitting, basket weaving, beading, and other arts & crafts classes for enrichment and enjoyment. Fun continues with food and beverage classes, fitness classes for those seeking to get in shape or stay in shape, as well as bridge, canasta, chess, and mah jongg.
Special events planned thus far include a virtual author visit from Lisa See, who will discuss her latest novel Lady Tan's Circle of Women, and an in-person editor visit from Michael Reynolds of Europa Editions, an independent publishing company known for the widely popular Elena Ferrante Neapolitan series and, most recently, The Postcard by Anne Berest. Noteworthy new humanities topics include a series covering an architecture buff's bucket list of must-see buildings in the United States, an exploration on Dada and surrealism inspired by a recent exhibition at the Met, and a study of the music and political activism of Woody Guthrie.
Registration for the fall semester is already underway at www.ScarsdaleAdultSchool.org, with staggered class start dates and varied meeting days and times throughout the year. In-person classes are housed in venues convenient to Scarsdale. Online classes are held over Zoom and many are being recorded and made available to watch on demand, eliminating any scheduling constraints. Classes are open to all, regardless of residency, and fill on a first-come/first-served basis.
Visit www.ScarsdaleAdultSchool.org to register, to subscribe at no cost to the weekly newsletter (sign-up link appears in the footer of the website), to page through the interactive flipbook, or to search the catalog by category, keywords, instructor, or class time. Call (914) 723-2325 with questions.

Community
This September at the Scarsdale Public Library!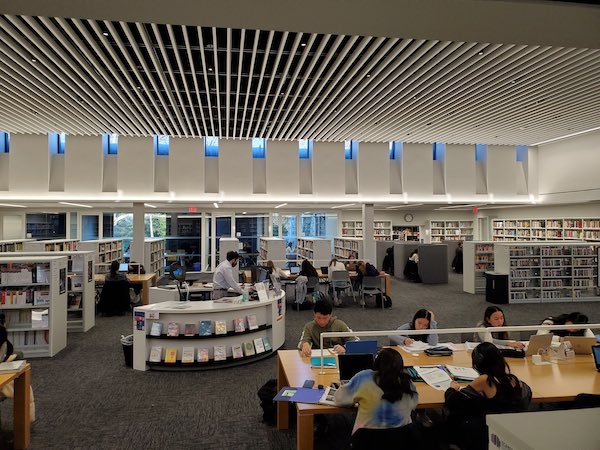 September is Library Card Sign Up Month! All Scarsdale residents are encouraged to sign up. There are no fines, no late fees, and access to materials is available 24/7. Library cards provide access, connection, independence, and responsibility for children. Parents can sign up their children (of all ages) either in-person or online through the library website:

On September 20th at 6:30 pm, join illustrator and comic artist Angeli Rafer in person as she talks about her new Bailey School Kids graphic novel Ghosts Don't Eat Potato Chips. The Bailey School Kids may -- or may not -- have seen a hungry ghost in this funny and spooky series from Graphix Chapters. Learn more about this program here:

New this year is the Young Adult Artists' Showcase of Scarsdale at the Scarsdale Public Library. The Scarsdale Library's Teen Services Department will collect images of original artworks created by local teens (i.e., in or going into Grades 6 through 12, or the homeschooler's equivalent) to display on our Teen Room flatscreen. Each teen artist may submit up to five pieces per month. Please visit the Teen Room at 54 Olmsted Road often to view the rotating art display on the teen room flatscreen TV! A Google form will be available here to submit artwork on a monthly basis.

Teen Services is hosting "Chinese Knot Bracelet for Teens" as its special back-to-school event this year at Scarsdale Library for students who are about to start Grades 6 through 12. Instruction and supplies will be provided by Julie Tang. This event is brought to you by our partner, the Westchester Chapter of Dear Asian Youth, and our sponsor, the Friends of the Scarsdale Library. Pre-registration is required for this event, which will be held in the Scott Room on Monday, August 28 at 2 PM. Please see this link see this link for more information and to register:
Participation in the Teen Advisory Board (TAB) allows Scarsdale's teens to earn community service credit during the school year by communicating what they need and want from the Teen Services Department and working toward actualizing their ideas. Meetings typically convene once per month on a Tuesday evening during the school year in a hybrid format over Zoom and at Scarsdale Library at 7 PM. The first meeting of the new school year will be Tuesday, September 12 at 7:00 pm. Learn more here:

Back to school may mean new devices for your kids, or for you to track all that homework. Find top rated products in Consumer Reports with your Scarsdale library card. Helping with homework? Why not enlist a tutor, for free, at tutor.com.

It's sweater season, perhaps you would like to knit or crochet your own, start here and join us Tuesday afternoons for In Stitches to work on your projects. Need a break from the back-to-school rush? Join other adults for Paint Night on September 13th. If a lunch hour art session is more your speed, join us for Expressive Watercolors - Art Therapy.