Getting a Good Night's Sleep - Without Medication
Monday, 28 October 2019 17:07
Last Updated: Monday, 28 October 2019 20:50
Published: Monday, 28 October 2019 17:07
Wendy MacMillan
Hits: 2202

While most of us are aware of the importance of the recommended 7-9 hours of sleep each night, there are many reasons we Scarsdalians have struggled, at one time or another, to meet that quota. Maybe your daily worries have you tossing and turning all night, or perhaps you are so tightly wound from all of life's stresses that you find it hard to relax and fall asleep, or possibly you just find it difficult to unplug and go to bed at an hour that will provide you with adequate rest. Whatever has prevented you from getting a good night's sleep, Dr. Shelby PsyD, CBSM just might be able to help. Dr. Shelby is a licensed psychologist with a practice in White Plains as well as a Behavioral Sleep Medicine Clinical Associate Professor at Albert Einstein College of Medicine. What's more, Dr. Shelby recently published a book titled, "The Women's Guide to Overcoming Insomnia: Get a Good Night's Sleep without Relying on Medication" (July 2019, Norton Books).
Last week, C.H.I.L.D. (a committee of the Scarsdale PT Council), treated Scarsdale parents to a program featuring Dr. Shelby as the keynote speaker. For those not able to attend the informative event, I had the pleasure of following up with Dr. Shelby whom graciously shared some important highlights about sleep.
W.M: What are a few key reasons why a healthy sleep routine is so important?
Dr. Shelby: Keeping a healthy sleep routine helps to signal to your body and brain that sleep is coming. Sleep isn't an on/off switch, and we need to wind down gradually to put an end to the day without use of electronics and stress. Following the same routine nightly helps your body know when sleep is about to come and helps keep your body's circadian time clock in check.
WM: How does lack of sleep impact the body? Mind?
Dr. Shelby: Lack of sleep has been associated with so many things… some include: poorer attention, concentration, memory, slowed reaction time and motor functioning, increased depression, reduced quality of life, more school and work absences, higher engagement in risky behaviors (drugs, sex, alcohol, tobacco) in teens, weight gain, heart disease, stroke, diabetes.
WM: Do you think later school start times make sense for adolescents?
Dr. Shelby: I'm a huge fan of later start times for adolescents. Research suggests that a minimum start time of 8:30am shows benefit for adolescents, and ideally even a tad later would be great though I know it isn't usually feasible. We are asking so much of our teens in the early morning hours when their natural biological rhythms want them to still be asleep. We're frequently testing children who are half asleep!
WM: How do sleep patterns change as we age?
Dr. Shelby: As we get older our sleep becomes more broken and more shallow overall, but it is a misnomer that we get significantly less sleep as we age. Instead, we get around the same amount of sleep - it is just lighter and broken, but also supplemented with naps during the day in older adults to account for somewhat less sleep at night for some.

WM: How does Day Light Savings Time affect sleep?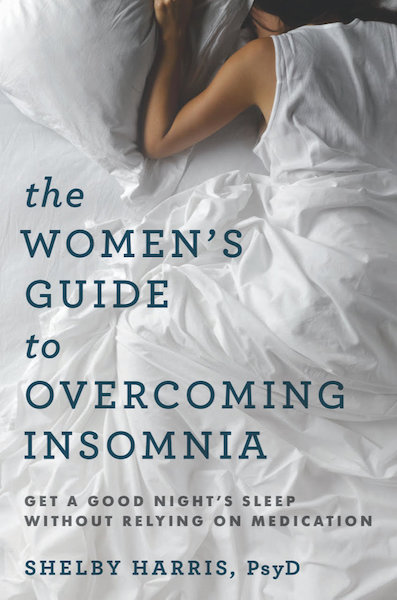 Dr. Shelby: I think the change in the spring is more of an adjustment for adults given the sleep loss that happens (there's documented negative health outcomes in the first few days after the spring ahead!). In the fall, adults usually love the extra sleep, but the ones who dread it the most are adults with little children at home. It is best to try and adjust kids to the change gradually and know that it takes time to adjust. Our body clocks aren't meant to abruptly change like this and I'm really not a fan of changing the clocks from a biological sleep-doc perspective.
WM: Can you recommend a few techniques to establish a healthy sleep routine?
Dr. Shelby: First and foremost - get the electronics out of the bedroom. Parents need to establish this as a family rule and set an example for their children. Put a family charging station for all electronics in an area of the house such as the kitchen. Make sure to find at least 30 minutes, ideally 60 minutes to wind down before bed. We need to wind down, slow our bodies and brains down without electronics. We are overscheduling ourselves and our children to the point of missing out on precious sleep time and wind down time - in the hopes that we can fake biology. The reality is that children need sleep to grow, learn, and develop cognitively and emotionally. Without sufficient sleep, we're doing them a disservice. Keep a consistent bed and wake time as often as possible, 7 days a week - with sufficient sleep every night whenever possible.

WM: When should someone seek more help?
Dr. Shelby: If following basic sleep hygiene hasn't helped, or you find you (or your child) is snoring or excessively sleepy and/or struggling to awaken during the day, consider getting help from a sleep doctor. A sleep study isn't always indicated, and if you are asked to get a sleep study, it doesn't always mean that you'll have to sleep in the sleep lab - there's many in-home sleep tests that are really easy to take that you bring home and return the next day.
Dr. Shelby is a wealth of knowledge and as someone who has spent too many sleepless nights counting sheep, I wish we could dive even deeper into this topic. For more information on sleep, or if you or someone you know could use Dr Shelby's help, please check out her website here.