Hannah Fastov and Jonathan Trock Married at Tribeca Rooftop
Tuesday, 26 November 2019 08:42
Last Updated: Wednesday, 27 November 2019 09:15
Published: Tuesday, 26 November 2019 08:42
Joanne Wallenstein
Hits: 4236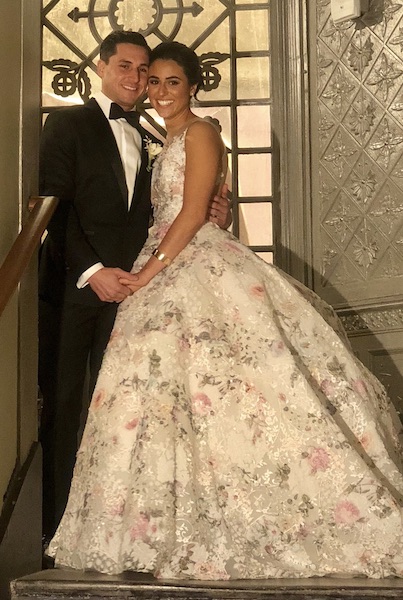 SHS grads Hannah Fastov and Jonathan Trock were married at the Tribeca Rooftop on November 16, 2019. The two have known each other for years as they met in Scarsdale Middle School. Despite paving their own paths and discovering their passions throughout college, the couple never lost sight of each other after their Scarsdale High School graduation in 2008.
Hannah is now the CEO of her own handbag company, Go Dash Dot. Jon is working in the real estate industry as a real estate advisor at Ackman-Ziff. The couple lives on the Upper East Side of Manhattan. They celebrated their wedding with family and friends, including a huge Scarsdale contingent who cheered them on. The Fastov and Trock families are looking forward to an exciting future together.
Do you have a wedding or birth announcement to share? Please send your news and a photo to scarsdalecomments@gmail.com.