Indoor Elementary School Carnivals Draw Large Crowds
Thursday, 12 May 2022 11:26
Last Updated: Thursday, 12 May 2022 11:47
Published: Thursday, 12 May 2022 11:26
Adam Katcher
Hits: 449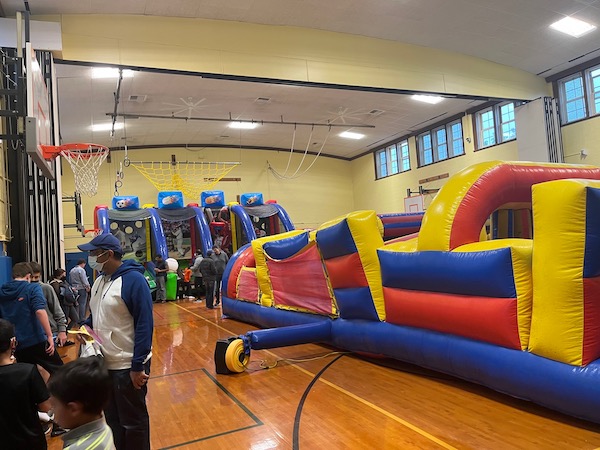 Inflatable attractions in Quaker Ridge gym garnered large crowds Not long after the Scarsdale High School Carnival, when all kids of the town flock together to test their fears on gut-wrenching rides, the elementary schools have their own carnivals on Saturday May 7, one day before Mother's Day. These carnivals are focused on kindergarteners through fifth-graders: even though there were no mechanical rides, unlike at the High School Carnival, there was no shortage of activities and entertainment.
The signature red-and-white carnival colors decorated the booths inside of the schools: whether it be ring tossing challenges or trying to knock over metal cans, there were plenty of games for people to try their luck on. Giant inflatable slides and games were also set up. There was no shortage of food options either, including food trucks parked outside of the schools, which proved to be a huge hit.
Furthermore, some schools held multi-round talent shows – America's Got Talent-esque – for the pupils, showcasing dancing, singing, hula-hoops, ukuleles, and more. There were also sports on offer thanks to Backyard Sports, facilitating challenges such as obstacle courses and large frisbee target games.
The strong sense of community in cramped surroundings is another indicator of a return back to pre-COVID norms. Some wore masks while the majority did not, with no judgment made by anyone in favor of either direction: the community was simply happy to be able to celebrate and gather together. The preference would have been to have held the carnivals outside, but the schools were more than able to make do.
Below are some pictures from Greenacres' and Quaker Ridge's carnivals: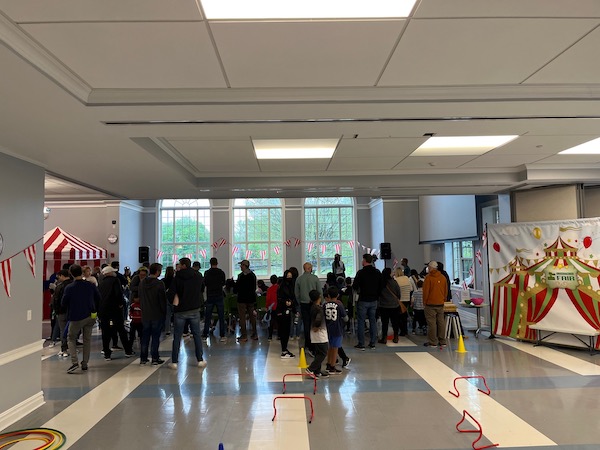 Parents and kids gather to watch the student talent show at Greenacres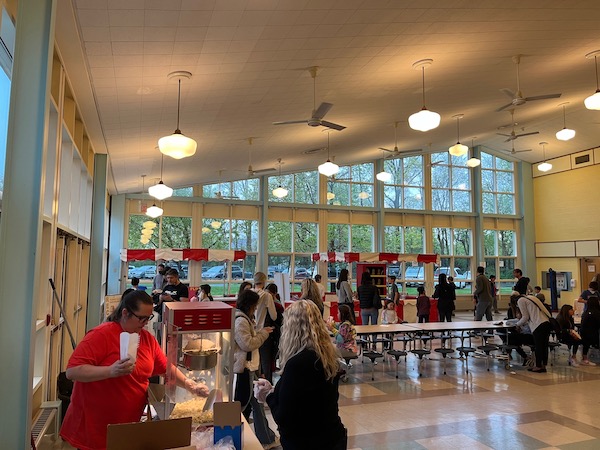 Quaker Ridge cafeteria became a sight for booths with the aroma of mouth-watering popcorn filling the air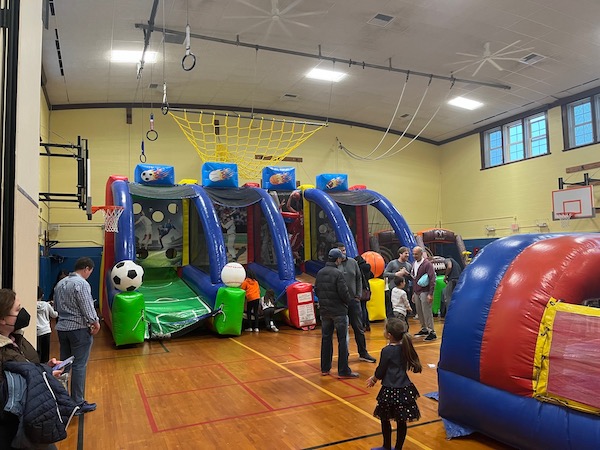 Inflatable sports games, a student favorite for many years, made their highly-anticipated return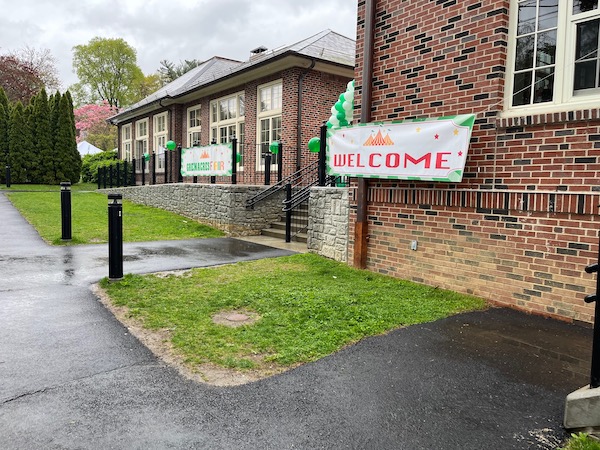 Greenacres set up a festive entrance, foreshadowing the excitement indoors, a stark contrast to the weather of the day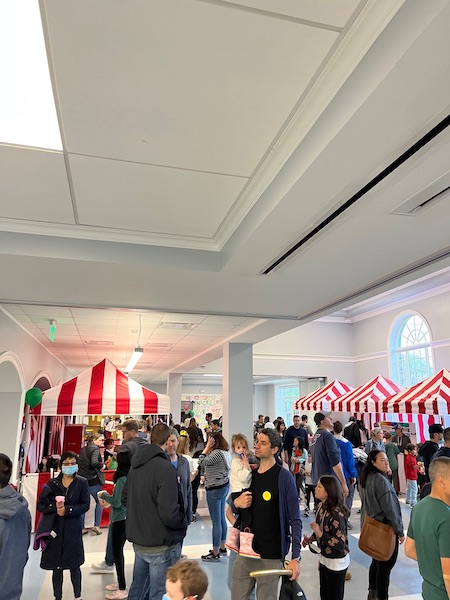 A packed Greenacres saw booths to be a huge hit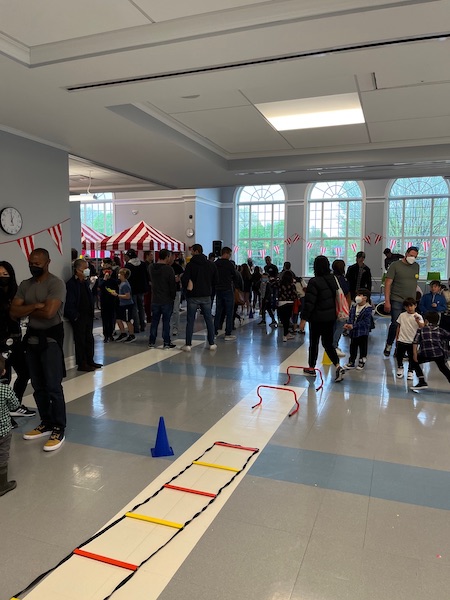 A small obstacle course that kids had plenty of fun running through and racing their friends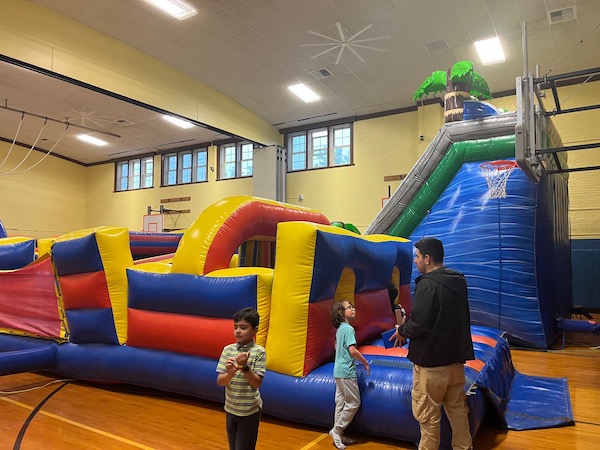 Tropical-themed inflatable slide towers over Quaker Ridge basketball hoop