Going Private: A Wide Array of Educational Opportunities in Our Area
Saturday, 19 November 2022 10:03
Last Updated: Tuesday, 22 November 2022 22:20
Published: Saturday, 19 November 2022 10:03
Wendy MacMillan
Hits: 2954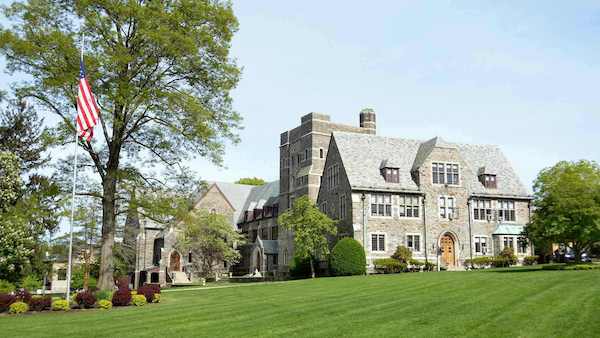 When you ask most newcomers why they put down their roots in Scarsdale, you're likely to hear that the terrific public schools the top reason for the move. Along with the short commute to the city and the beautiful tree-lined neighborhoods, our top-rated schools are a huge draw for young families.
Still, even with our great schools, there are some Scarsdale residents who choose to send their children out of the district for their education. Parents might choose a private school that can better accommodate their child with special learning needs, others may turn to a private school that will support their children's religious education, or foster their child's athletic endeavors, or perhaps they simply want a school for their child that has a philosophy that better suits their family's goals and values.
Whatever their reasons, parents in Scarsdale have no shortage of quality private schools to choose from. Any sort of education that one could imagine, from a progressive curriculum to a more traditional approach, from secular to clerical, a focus on special needs to a focus on different languages/culture, can be found just a stone's throw away. Here is a list of local private schools that some Scarsdale parents have chosen for their children.
Hackley: https://www.hackleyschool.org/
Hackley School is an independent, college-preparatory, nonsectarian, day and boarding school for students in kindergarten through twelfth grade.
Mission: "Hackley challenges students to grow in character, scholarship, and accomplishment, to offer unreserved effort, and to learn from the varying perspectives and backgrounds in our community and the world."
This mission challenges us to leave ourselves open to new possibilities--intellectual and interpersonal--with the option to change our minds. Learning from the perspective of others requires a community effort, the type born of the journey framed by our mottos.
Location: Tarrytown, NY
Grades: K-12
Number of Students: 840 Day and Boarding
Application deadline: November 28, 2022
"We chose Hackley because of its emphasis on character education, racial and socioeconomic diversity as well as the school's commitment to academic excellence. The school makes an effort to really know every child well, and it is a strong, welcoming, and tight knit community." -Scarsdale Parent
Rye Country Day School: https://www.ryecountryday.org/
Mission: Rye Country Day School is a coeducational, college preparatory school dedicated to providing students from Pre-Kindergarten through Grade 12 with an excellent education using both traditional and innovative approaches. In a nurturing and supportive environment, we offer a challenging program that stimulates individuals to achieve their maximum potential through academic, athletic, creative, and social endeavors. We are actively committed to diversity. We expect and promote moral responsibility and strive to develop strength of character within a respectful school community. Our goal is to foster a lifelong passion for learning, understanding, and service in an ever-changing world. "Not for Self, but for Service." -RCDS motto since 1869
Location: Rye, NY
Grades: PK-12
Number of Students: 951
Application Deadline: December 15 and some grades on a rolling basis.
The Leffell School: https://www.leffellschool.org/
Mission: The Leffell School, a Kindergarten through 12th grade independent Jewish day school, is set by our comprehensive, intellectually rigorous dual curriculum that empowers and cultivates each student in mind, body, and soul. Through the teaching of Jewish values, critical thinking, and openness to new ideas, we inspire our students to achieve academic and personal excellence, preparing them for college and the ever- changing world beyond.
We are a kehilah, a caring community that fosters the joyous practice of Jewish life. We instill in our graduates the confidence to navigate life's journey with a strong moral compass and apply their passions, knowledge, and skills to the betterment of the Jewish people, the United States, Israel, and the world.
Location: Hartsdale, NY
Grades: K-12
Number of Students: 824
Application Deadline: December 1, 2022
French American School: https://www.fasny.org/#
Mission: FASNY nurtures creative, open-minded, critical thinkers to become lifelong learners motivated to lead, contribute and thrive in an ever-changing world. We focus on the learning and well-being of our students in an academically rigorous, multicultural, bilingual setting that brings together the best of American, French and International education.
We value an inclusive community where everyone is seen, heard and feels respected.
Location: Mamaroneck, NY
Grades: NS-12
Number of students: 707
Application Deadline: First form due December 16, 2022
School of the Holy Child: www.holychildrye.org/
Mission: The mission of School of the Holy Child is to develop "women of conscience and action." An all-girls, Catholic, independent, college-preparatory school for grades 5-12, the School is guided by the educational philosophy of Cornelia Connelly, the founder of the Society of the Holy Child Jesus, and her dedication to "joy in teaching and joy in learning." Accomplished and dedicated faculty members foster the spiritual development, individual talents and interests of each student. This is realized through rigorous and comprehensive academic, arts, athletics, service and global programs. Holy Child graduates are prepared for the innovative and critical thought necessary in a diverse, interconnected society.
Location: Rye, NY
Grades: 5-12
Number of Students: 380 All Girls
Application Deadline: For grades 9-12 December 9, 2022. For grades 5-8 January 25, 2023
"In addition to the small class sizes and it being an all girls school, we chose Holy Child for our daughter because of the school's reputation for delivering a nurturing school experience while still achieving great academic success." - Scarsdale Parent
Iona Prep: https://www.ionaprep.org/
Mission: Iona Preparatory School is a Catholic community inspired by the charism of Blessed Edmund Rice as expressed in the Essential Elements of a Christian Brothers Education. We develop young men into moral and ethical leaders who are dedicated to Christian service and who strive for spiritual, intellectual and physical excellence.
Location: New Rochelle, NY
Grades: PK-12
Number of students: 901 All Boys
Application Deadline: Upper School: December 15, 2022
The Harvey School: https://www.harveyschool.org/
Mission: The Harvey School provides a college-preparatory program that fosters lifelong learning and inspires students to develop the confidence and leadership qualities necessary to succeed in a diverse, competitive, and changing world. With our commitment to small class size, our community cultivates the strengths of each student through academic excellence, artistic exploration, athletic achievement, community service, and global understanding.
Location: Katonah, NY
Grades: 6-12
Number of Students: 355 Day and Boarding Students
Application deadline: Priority Applications: February 1, 2023 * Applications submitted after February 1 will be considered on a rolling basis and space availability
Rippowam Cisqua School: https://www.rcsny.org/
Mission: Rippowam Cisqua School creates independent thinkers, confident communicators, and engaged leaders who respect and contribute meaningfully to a diverse and increasingly complex global society.
Location: Bedford, NY
Grades: PK-9
Number of Students: 443
Application Deadline: Applications are accepted on a rolling basis year-round for JPK, PK, and SPK. The priority deadline for Kindergarten through Grade 9 is January 15, 2023. After the priority deadline has passed, we accept applications on a rolling basis throughout the year as space allows.
The Windward School: https://www.thewindwardschool.org/
Mission: Windward is a coeducational, independent day school dedicated to providing a proven instructional program for children with language-based learning disabilities. The multisensory curriculum is designed for students of average to superior intelligence who can benefit from the unique educational experience provided. Through direct instruction in small class settings, a trained staff assists students to improve their language skills. Academic success, combined with opportunities for social and emotional growth within an intentionally diverse and inclusive setting, enables students to understand their learning differences, build confidence, and develop self-advocacy skills. Windward is committed to helping students achieve their full potential in preparation for a successful return to a mainstream educational environment. To meet these goals, the School provides ongoing training to its faculty based on the most current research and shares its expertise with the parent body, other educators, and the broader community.
Location: White Plains, NY
Grades: 1-9
Number of Students: 525
Application Deadline: Rolling
"Once my child was diagnosed with dyslexia we quickly learned we needed a school that specialized in working with kids with dyslexia and taught reading in a way that our child would best understand it. The small class sizes and the extensive teacher training each teacher undergoes make Windward an obvious choice for those who need this type of program." -Scarsdale parent
The German School: https://www.gisny.org/
Mission: German International School New York is a Pre-K through Grade 12 college preparatory institution which confers both the German Abitur and the New York State High School Diploma on its graduates. We challenge our students to take advantage of the rigorous academic instruction with its emphasis on critical thinking, as well as the multi-lingual, cross-cultural setting, to grow into socially and environmentally aware global citizens.
Location: New White Plains, NY
Grades: PK-12
Number of students: 409
Application Deadline: Rolling
Thornton Donovan School: https://www.td.edu/
Mission: Thornton-Donovan (T-D) School was founded on the principle that a school must meet the changing needs of its students, its community, and its society. Its philosophy and curriculum directly contribute to the development of students who can use their individual talents to meet the challenges of life. Although we are independent and non- denominational, there is a spiritual element paying homage to all beliefs, which permeates the campus and all of our activities. Our atmosphere is intimate, calm and natural. You'll notice straight away how different we feel compared with other schools.
Location: New Rochelle, NY
Grades: K-12
Number of Students: 153
Application Deadline: Rolling
Fordham Prep: https://www.fordhamprep.org/
Mission: Opening in 1841 as St. John's College, Fordham Prep was one of the very first Jesuit schools founded in the United States. Today, we are part of a network of 62 Jesuit high schools across the country. Our mission is to form young men of faith, scholarship and service.
Like all our fellow Jesuit high schools, Fordham Prep is guided by the characteristics we would like each graduate to acquire during his high school years. We strive to graduate young men who are religious, loving, open to growth, committed to doing justice and academically accomplished. Outlined in the document The Graduate of a Jesuit High School at Graduation, more commonly known as the Grad at Grad, these characteristics will not only serve the graduate well in college, but are essential for a man of faith in today's world.
Location: Bronx, NY
Grades: 9-12
Number of students: 956 All Boys
Application Deadline: December 2, 2022
Masters: https://www.mastersny.org/
Mission: The Masters School celebrates active participation, deep understanding, and meaningful connection. A community of diverse individuals, we gather to learn, to strive, to dare, to do — to be a power for good in the world.
Location: Dobbs Ferry, NY
Grades: 5-12
Number of Students: 695 Day and Boarding Students
Application Deadline: For those applying to the middle or upper school day program, applications are due by December 15, 2022. Supporting materials (teacher and administrator recommendations, a graded writing sample, transcripts) are due by January 15, 2023.
For those applying to the five- or seven-day boarding program, the application deadline is January 15, 2023. Supporting materials (teacher and administrator recommendations, a graded writing sample, transcripts, and English proficiency testing, if applicable) are due by February 1, 2023.
"We noticed that private schools were able to adjust faster to the changes the pandemic forced schools to make in order to continue teaching effectively. Masters made adjustments throughout the pandemic to keep kids healthy and learning. In addition to the benefits of smaller class sizes and a Harkness-based approach, all students can participate in sports without the fear of getting cut. And if you ask the kids, the daily hot breakfast, lunch, and dinner buffets are the best.
Once the worst of the pandemic was over, our child was thriving at Masters and did not want to go back to Scarsdale." Scarsdale Parent
Ursuline: https://www.ursulinenewrochelle.org/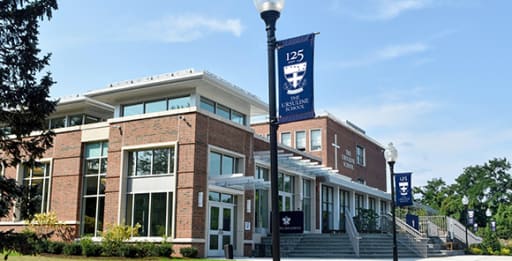 Mission: Guided by our Catholic faith and the spirit of St. Angela Merici, The Ursuline School educates, inspires and empowers young women to become wise, active, globally-minded leaders by cultivating lifelong learning, spiritual growth, integrity, respect for all and dedication to Serviam – "I will serve."
Location: New Rochelle, NY
Grades: 6-12
Number of Students: 770 All Girls
Application deadline: High school December 16, 2022 / Middle School Entrance Test is scheduled for Saturday, December 3
Greenwich Academy: https://www.greenwichacademy.org/
Mission: Greenwich Academy is an independent college-preparatory day school for girls and young women that seeks to foster excellence. Its mission is to provide a challenging, comprehensive educational experience grounded in a rigorous liberal arts curriculum within an inclusive, diverse community. The school's objective is to develop girls and young women of exceptional character and achievement who demonstrate independence, resilience, courage, integrity, and compassion. We strive, above all, to honor our school motto, Ad Ingenium Faciendum: Toward the Building of Character.
Location: Greenwich, CT
Grades: PK-12
Number of students: 784 All Girls
Application Deadline: Part I: December 15, 2022 / Part II and supplementary materials: January 15, 2023
Greenwich Country Day: https://www.gcds.net/
Mission: The mission of Greenwich Country Day School is to enable all children in our care to discover and to develop what is finest in themselves—to achieve the highest standards in their studies, in their play, and in their character.
We are committed to the ideal of a coeducational family school. We recognize that every child is an individual who possesses unique talents and abilities. We promote consideration of others, value diversity, and teach respect for all people and our world.
Greenwich Country Day School maintains high academic standards, a broad and balanced curriculum, and time-honored traditions. We encourage children to take intellectual risks. The school prepares students to be ethical, confident learners and leaders with a strong sense of purpose—ready to embrace opportunities and challenges in a world of rapid change.
Location: Greenwich, CT
Grades: PK-12
Number of students: 1,252
Application Deadline: December 15, 2022
Brunswick: https://www.brunswickschool.org/
Mission: The school's purpose is to educate the "whole boy" by helping boys and young men – without regard to culture, ethnicity, or religion – acquire the personal, intellectual, and physical training to best enable them to grow into responsible adults.
Brunswick's academic programs seek to challenge each boy to fulfill his unique potential and to develop the creative and independent qualities of mind necessary for intellectual maturity and self-confidence.
We also believe a complete education must include lessons that take place outside the classroom. Through athletics, arts, and service to the community, every student is encouraged to develop his talents to the fullest and to understand his obligation to share them generously.
As its young men grow in an atmosphere of trust, care, and mutual respect, Brunswick accepts that its overriding objective is to foster development of strong character. Honesty, integrity, compassion, and tolerance are promoted, and each student is expected to develop a sense of responsibility to himself, to those around him, and to the school community as a whole.
Above all else, Brunswick believes that the strength of a young man's character and the depth of his spirit define all genuine and lasting success.
Location: Greenwich, CT
Grades: PK-12
Number of students: 984 All Boys
Application Deadline: December 15, 2022
"We chose Brunswick for our son not only for the excellent academic and extracurricular activities, but also because of the school's dedication to building young men of character. They truly believe in their motto of "courage, honor, truth" and that is their guiding principle everyday." -Scarsdale Parent
Sacred Heart: https://www.shgreenwich.org/
Mission: The Goals & Criteria guide the mission and purpose of Sacred Heart Greenwich and all of the United States and Canadian Province of the Sacred Heart schools. Every fifteen years, the Provincial team leads a revision process in recognition of the fact that the mission is never fully complete and that each generation lives out the mission in different ways. The five timeless Goals remain unchanged, and the changes made to the criteria reflect the vision and hope for Sacred Heart schools for the next fifteen years.
Location: Greenwich, CT
Grades: PK-12
Number of students: 729 All Girls
Application Deadline: February 1, 2023
Hudson Country Montessori: https://www.hudsoncountry.org/
Mission: Hudson Country Montessori School's mission is to create a learning environment that promotes students' innate curiosity and love of learning by integrating their evolving interests and abilities with highly individualized learning paths. This student-centered process is intrinsically motivating and helps our students achieve their highest potential in each area of the curriculum. The outcome of our progressive Montessori pedagogy is students who are creative thinkers, as well as independent, confident and motivated achievers. Each HCMS student knows that, "With hard work and perseverance, I can do anything!"
Location: New Rochelle, NY
Grades: PK-8
Number of students: 192
Application Deadline: Rolling
Fieldston: https://www.ecfs.org/
Mission: Felix Adler's educational vision is as important today as it was when the Ethical Culture Fieldston School was founded in 1878. To continue to realize that vision, we embrace the following ideals:
Ethical learning
The exploration of what it means to be an ethical and responsible member of society forms the core of our curriculum and our school community. We value inclusion as well as economic and racial diversity. We honor all of our students for their unique contributions, cultural backgrounds, and beliefs. As we consider service to be critical to the development of character, we incorporate community service into our students' school experiences from the earliest grades.
Academic excellence
Our School achieves academic excellence by challenging students to reach their highest potential in body, mind, and spirit through the humanities, the sciences, the arts, and physical education. Students become active learners and engage in vital discourse in an atmosphere of intellectual discipline and creativity fostered by a community of dedicated teachers.
Progressive education
Through a curriculum rooted in our tenets of progressive education, students become independent thinkers as they learn that asking their own questions and seeking their own answers are key to the deepest kind of understanding. Cooperative, student-centered, discussion-based learning and the freedom to make mistakes are part of our students' everyday lives.
s to ensure you get the best experience. If y
Location: Bronx, NY
Grades: PK-12
Horace Mann: https://www.horacemann.org/
Mission: Horace Mann School prepares a diverse community of students to lead great and giving lives. We strive to maintain a safe, secure, and caring environment in which mutual respect, mature behavior, and the life of the mind can thrive. We recognize and celebrate individual achievement and contributions to the common good.
Location: Bronx, NY
Grades: PK-12
Number of students: 1,551
Application Deadline: November 15, 2022
Eagle Hill: https://www.eaglehillschool.org/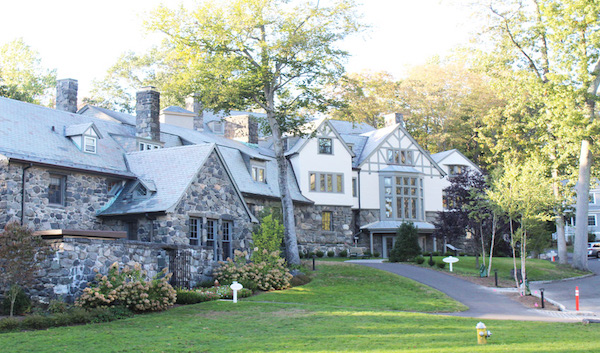 Mission: Eagle Hill School, a life-changing experience, offers children who learn differently the opportunity to grow into capable, resilient students with the self-confidence and character necessary to meet the challenges they will face beyond Eagle Hill.
Eagle Hill offers a language-based, remedial program committed to educating children with learning disabilities. The curriculum is individualized, interdisciplinary, and transitional in nature. A secure, structured, nurturing environment supports and stimulates the development of the whole child. As a result, children learn to view themselves as competent individuals with a strong sense of self.
Location: Greenwich, CT
Grades: K-9
Number of Students: 265
Application Deadline: Rolling
King School: https://www.kingschoolct.org/
Mission: We provide an excellent, progressive education, grounded in the traditional disciplines of the arts and sciences, committed to the nurturing of individual potential, and designed to promote critical thinking and reasoned reflection. Using rich and innovative methods, our teachers facilitate each student's fullest academic and personal achievement. We champion the development of character, self-confidence, and talent through challenging intellectual, creative, athletic, leadership, and service opportunities.
King believes that individual accomplishment must go hand in hand with respect for others. Our culture of respect fosters collaboration as well as independence. We embrace human and cultural diversity. We value responsible citizenship.
Location: Stamford, CT
Grades: PK-12
Number of students: 725
Application Deadline: December 12, 2022
"We love that King really seems to develop the 'whole' child. There is a strong emphasis on building character and curious, thoughtful citizens. We also appreciate their progressive approach to teaching and learning." - Scarsdale Parent
Wendy MacMillan is a former teacher and now a proud mom of two, school aged children. With a background in psychology, education, and mindfulness, Wendy has long been passionate about wellness and helping others.