Is It Kosher To Criticize Your Kid?
Details

Hits: 3132
I know we all love to praise our children incessantly...oops, I mean give positive reinforcement, but I've wondered before whether as a result of all those gold stars and pats on the head we're actually creating praise-crazy monsters?  Raising their expectations to the point where they will be disappointed if they don't get gold stars from their professors and smiley faces on their business reports? On the other hand, is it kosher to criticize them?

Today my son told me that his class was asked to write about anything they wanted. He wrote a paragraph about how he couldn't think of anything to write about.

I was disappointed in him.

Annoyed.

Angry even.

He is a terrific, creative, imaginative writer and I couldn't believe that was the best he could come up with.

"What about how you just learned to rollerblade? Or, how you had a great visit with a friend you met at camp last summer? Or about the horrificly bumpy flight you had back from Florida when you threw up in a ziplock bag?" I questioned.

Then, I said it.

"You know what. What you did was a cop-out. It just wasn't good and you're capable of better."

Was that a terrible thing to say?
Read more at Gray Matter Matters:
Creating a Time Capsule
Details

Hits: 3167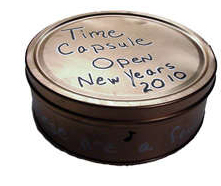 Looking for a fun family activity to ring in the New Year? How about spending an afternoon creating a time capsule together.
Here's what you'll need:
-Cookie tin (or similar type); washed and dried
-Rag
-Sandpaper
-Newspaper
-Spray Paint
-Paint Markers in Assorted Colors
-Memorabilia
-Glue or tape
How to make it:
1. Take the lid off the tin and lightly sand the cookie tin all over on the the outside to rough up the paint
2. Wipe off the tin with the rag and spread out newspapers under the tin.
3. Spray paint the cookie tin, let it dry as you gather pictures, artwork, etc.
4. Use paint markers to add your message on the top of it:

  Time Capsule: Don't open until New Years Eve 2010 These are a few of our favorite things (add music notes around the words) 

and family members names could go around the exterior of the tin.
5. Let each member of the family place a few special items in the tin that represented 2009 to them.
6. Clip out news articles, or put in the best movie titles of the year, the kids' favorite songs, etc. Pictures of the family, or the kid's school year photos. Artifacts from somewhere special you all went. You get the idea… anything that is important to you
NOW.
7. Seal up the tin with glue or tape.

8. Last of all, find a safe hiding place for your time capsule. Hopefully someplace where no one will find it for quite awhile.
Suburban Share: What would go in your time capsule?
This idea comes to you from the website BusyBusyHappy.com - an enlightened look at thriving in the burbs.  Check them out for more fun family ideas.
Delivered on Fifth Avenue
Details

Hits: 2799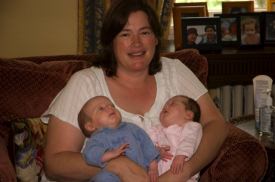 Scarsdale's making national headlines again this weekend…and this time it's due to the delivery of twins in a highly unusual setting.  According to the Daily News , Greenacres resident Elizabeth Brew, gave birth to the first in a set of twins in her car on Fifth Avenue, parked in front of Mt. Sinai Hospital on Friday April 24th.
Ms. Brew and her husband Tim were en route to the hospital entrance when the first baby was ready to make her entrance into the world.  A nurse manager at the hospital heard Ms. Brew's screams, quickly gathered a team of nurses, doctors and anesthesiologists and rushed outside. They assisted the Mom in giving birth to a 4 lb. 13 oz. baby girl from the seat of the family SUV.  

The mother was then rushed into the hospital where a 5 lb 5oz. baby boy was delivered. As she was only 33 weeks into the pregnancy, the babies are a bit premature and will remain in the hospital for several weeks. Ms. Brew, already the mother of two older children, will stay in the hospital to recuperate.

Congratulations to the Brews of Brewster Road!
Tryouts Announced for the 2010 Maccabi Games in Denver and Baltimore
Details

Hits: 5164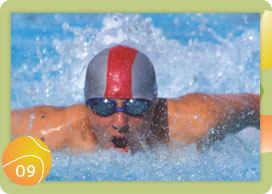 Exciting news... the 2010 JCC Maccabi Games will be held in Denver from August 1- 6 and in Baltimore from August 8 -13. The JCC of Mid-Westchester, who hosted the games in 2009 will send delegates to both Denver and Baltimore.

The JCC Maccabi Games ® have been offering a life-and personality-shaping experience to Jewish teenagers since 1982. At this Olympic-style sporting event for Jewish teens 13-16 years old*, each athlete has the chance to participate in one of 16 sports in events spanning the week-long experience, creating memories that will last a lifetime. 

The JCC Maccabi Games however serve a larger purpose than athletic competition. The Games also promote community involvement, teamwork, and pride in being Jewish. The Games are the largest Jewish teen event in the world – each summer over 6,000 Jewish teens participate in the Games. Over 100,000 teens have benefited from the JCC Maccabi Games ® since 1982.

On the field, athletes participate in one of 16 sports  Off the field, the excitement continues with Opening Ceremonies, evening social activities including amusement parks, zoos, host family night, parties and dances, all designed to encourage interaction among the athletes who come from around the US and the world.

All athletes participate in a unique "Day of Caring and Sharing", independent from their competition, to do a hands-on project that may serve those in need in the host community and/or teach the athletes something about Jewish and/or Israeli culture.
See the tryout schedule for teens ages 13-16 below:

Boys U14 Basketball (Denver)
Sun. January 10, 6:00-7:30pm, Mon. January 11 - 7:45-9:00pm, Wed. January13 - 7:45-9:00pm
@ JCC of Mid-Westchester Gym

Girls U16 Volleyball (Denver)
Wed. January 20, 7:45-9:00pm, Sun. January 31, 6:00-7:15pm
@ JCC of Mid-Westchester Gym

Swimming (Denver / Baltimore)
Sun. January 24, 6:00-7:30pm, Sun. January 31, 6:00-7:30pm
@ JCC of Mid-Westchester Pool

Girls Lacrosse (Baltimore)
Sun. January 24, 6:00-7:30pm, Mon. February 1, 7:45-9:00pm
@ JCC of Mid-Westchester Gym

Girls U16 Basketball (Baltimore)
Mon. February 22 & Wed. February 24, 7:45-9:00pm, Sun. February 28, 6:00-7:30pm
@ JCC of Mid-Westchester Gym

Boys U16 Basketball (Denver)
Mon. February 22 & Thurs. February 25, 7:00-8:30pm
@ Pace University 861 Bedford Road, Pleasantville, NY 10570, Entrance #3 / (914) 773-3200
Sun. February 28, 7:30-9:00pm @ JCC of Mid-Westchester Gym

In-line Hockey & Girls Softball Informational Meeting (Baltimore)
Mon. February 1, 7:00-7:45pm
@ JCC of Mid-Westchester

Tennis (Denver / Baltimore)
Sat. January 30 & Sat. February 6, Boys & Girls U14, 7:00-9:00pm
Boys & Girls U16, 9:00-11:00pm
@ Mt. Vernon Tennis Center, 431 Garden Ave, Mt. Vernon, NY 10553, (914) 668-7477

Boys U14 Soccer (Denver)
Mon. January 25, 7:30-8:30pm @ JCC of Mid-Westchester Gym
Sun. January 31, 6:20-7:45pm @ On Track Sport Center, 29 South Depot Plaza, Tarrytown NY
(914) 909-2974

Girls U16 Soccer (Denver)
Mon. January 25, 8:30-9:45pm @ JCC of Mid-Westchester Gym
Sun. January 31, 7:35-9:00pm @ On Track Sport Center, 29 South Depot Plaza, Tarrytown NY
(914) 909-2974

U14 Baseball (Denver)
Mon. February 8, 7:45-9:15pm, Wed. February 10, 7:45-9:00pm
@ JCC of Mid-Westchester Gym

U16 Baseball (Denver)
Mon. February 8, 7:45-9:15pm, Thurs. February 11, 7:45-9:00pm
@ JCC of Mid-Westchester Gym
Boys U16 Soccer (Baltimore)
Wed. January 27, 7:45-9:00pm @ JCC of Mid-Westchester Gym
Sun. January 31, 8:50-10:15pm @ On Track Sport Center, 29 South Depot Plaza, Tarrytown NY
(914) 909-2974

Optional Denver Pre-Games Adventure
July 29th - 31st
Spend time exploring Colorado Springs
*additional fee applies

Interested in Bowling, Golf, Track or Table Tennis? Contact Steven Weisbrot

For more information, contact Steven Weisbrot
914-472-3300 xx362, weisbrots@jccmw.org <mailto:weisbrots@jccmw.org>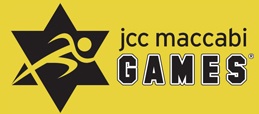 JCC of Mid-Westchester
999 Wilmot Road
Scarsdale NY
www.jccmw.org
The Morning Peacemaker
Details

Hits: 3747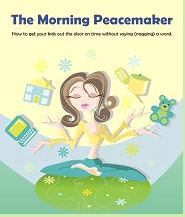 Life coach, personal trainer and Scarsdale mom Lorraine Esposito is a burst of positive energy.  Her beautiful blue eyes, poise and self-assurance strike you immediately – and after five minutes you want to tell her everything on your mind and seek her advice.  Luckily for us, she's well aware of her gift for personal counseling and has written a book, The Morning Peacemaker, to share her secrets.
Though her work deals specifically with raising independent children, it's clear that her step-by-step approach to child rearing can be applied to everything we do.How did she come to design a behavioral training process and author a book about it?  Esposito is the mother of two school age boys and like many parents she found the simple act of getting the children ready for school and out the door to be a real challenge.  Furthermore, her older son had attention issues that exacerbated the morning routine as well as the day that followed.

Wanting to make it right she went to countless therapists and physicians to seek answers on how to raise happy, independent children.  Yet the time and money spent with these "experts" just yielded further frustration.  Though many could identify the signs and symptoms, no one had a method to tackle the problem.  For example, as a Mom she could see why her son had no friends…. but how could she help her son to become the kid that others wanted to play with?  In practical terms, what could she do to change his behavior and empower him to take charge of his own actions?

In her new book, Esposito analyzes the interactions between parent and child to discern what patterns trip us up and defeat our good intentions.  From there she helps us to set objectives and goals so that we're clear on where we want to go. In the all-important next step, she shows the reader how to design a process that will make the child responsible for their own routine and free parents from nagging and conflict.

But the devil is in the details.  To truly understand the process, and benefit from it, read some of Lorraine Esposito's own words below:

"The devil is finding a practical and simple method to bridge the gap between a child's dependence on his or her parents and their successful independence. The transition is very similar to the transition kids go through when they first learn to ride a bicycle. We all expect a child to fall a few times while he practices balancing on the bike, right? Like most parents, I used training wheels and helmets to ensure that my boys were safe and felt supported in their efforts—even when they fell. Those tools made it possible for me to let go because I knew I had provided a safety net. To let go of them otherwise would have felt unnatural because I, like you, am programmed to protect my children. Yet I had to let go so that they could learn.

But where are the training wheels for the independence transition? Before now, it seemed our only options for teaching children to make beds and ready backpacks in the morning were either a nagging voice (no thank you) or to simply let go and allow them to fail (close, but still too scary). There is a feeling of danger in letting go and I believe that is why parents find it hard to remain consistent; it feels unnatural to let your child fall without a safety net. The problem is that, just like riding the bike, we have to let go for children to learn. The devil previously unavailable in parenting books was a practical method to empower independence while providing a safe and supported environment. The Morning Peacemaker provides parents with specific easy to follow instructions for creating the training wheels needed so that letting go and teaching your children to be responsible feels safe for everyone. With the supported empowerment now available, a child can practice responsibility, accountability and independence early so that he or she is ready to hit the ground running when the time comes."

Intrigued? If you would like to purchase your own copy of The Morning Peacemaker, just click here to go to The Morning Peacemaker website. When you order, enter "10583" in the promo code, and you'll receive a discount.