NYC Bans New Gas Service While Con Ed Expands Gas Infrastructure in Scarsdale
Thursday, 19 January 2023 12:00
Last Updated: Thursday, 19 January 2023 12:04
Published: Thursday, 19 January 2023 12:00
Joanne Wallenstein
Hits: 1973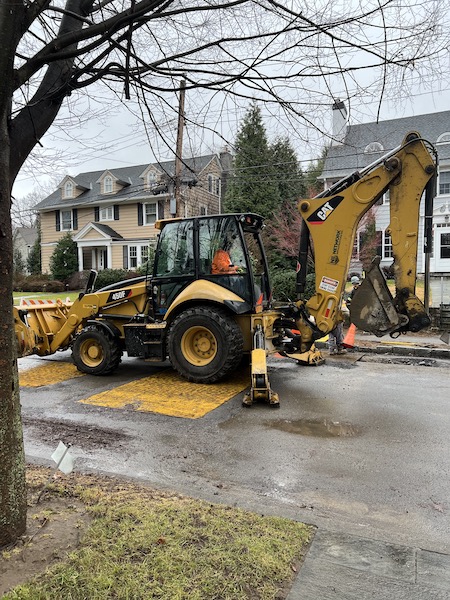 It seems like a major disconnect. All around us, our roads have been torn up by Con Edison as they work to upgrade the gas lines in Scarsdale. Yet at the same time we learned that the New York City Council has banned the use of gas in new buildings, effective 2024 and that there is a bill before the NYS Senate to "mandate all-electric buildings after 2023, except in cases where local permitting authorities determine they're not feasible, which may depend on the availability of equipment and labor."
After Con Ed spent years encouraging users to convert from oil to gas, new research has shown that "Indoor gas stove use for cooking is associated with among children and is prevalent in 35% of households in the United States (US)." In addition, fossil fuel combustion, mostly for heating, is responsible for about 13% of greenhouse gas emissions in the US, according to 2019 figures from the US Environmental Protection Agency.
However, here in Scarsdale, Con Edison has undertaken a major 5 year project to replace the gas lines. This is a tremendous undertaking and ultimately the costs will be underwritten by users.
We asked Alan Drury, a spokesperson for Con Edison about the ongoing gas line installation and the potential ban on usage and here is what he said: "There is no disconnect. We support a transition away from fossil fuels and are taking numerous steps in that direction. Needless to say, it will take the region years to complete such a large and complex transition. In the meantime, we must continue to invest to keep the gas system safe and reliable. It's essential for natural gas customers (particularly those who rely on natural gas for heat and might be vulnerable due to age or health issues) to have reliable service, particularly on the coldest days of the year"
Asked for a comment, Village Manager Rob Cole said, "Because Con Ed is regulated by the New York State Public Service Commission (PSC), with funding mechanisms and approval for their proposed major capital projects authorized through that oversight process, your questions are best addressed to the PSC; we note, however, that the disruptive gas main project predates recent discussion of phasing out gas appliances."

Cole continued, "Staff are unable to comment on rules and regulations passed by NYC, though we note media reports that Governor Hochul had recently expressed support for a similar statewide ban that would begin phasing out a majority of such gas appliances in 2030. If the NYS codes change, we would need to comply, of course."
I wondered what the men who are installing the pipeline in front of my house thought and stopped one to ask. He threw up his hands and said, "They tell us to rely on electric, but the grid is inadequate to power our area. So once there's an outage, everyone will ask, what happened to our gas service?