Westchester County Law Will Reduce the Use of Plastic Utensils
Wednesday, 30 August 2023 20:58
Last Updated: Thursday, 31 August 2023 16:41
Published: Wednesday, 30 August 2023 20:58
Joanne Wallenstein
Hits: 372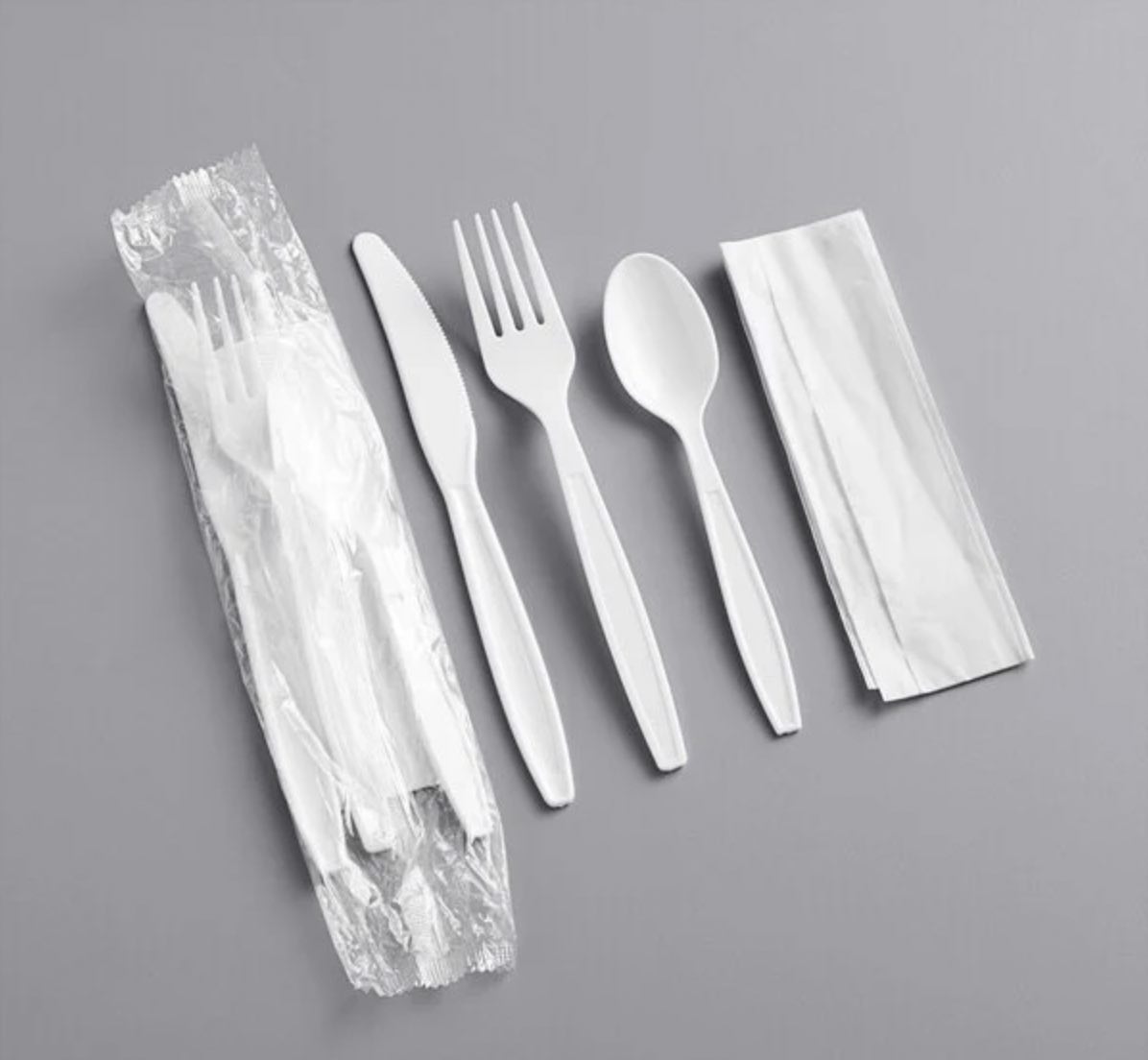 In a significant step towards environmental sustainability, Westchester County is reminding residents and business owners of its "Upon Request" single-use foodware law, which will take effect on September 2. This legislation aims to reduce the consumption of single-use plastics by promoting a more mindful approach to their usage within food service establishments by limiting the use of single-use foodware products to only when specifically requested by the customer.
Westchester County Executive George Latimer was joined by the Westchester County Legislators Vice-Chair Nancy Barr, Legislator Erika Pierce, DoH and DEF as they outline the key tenets of this new law. The Board of Legislators took up this effort and passed legislation spearheaded by Barr and Pierce and signed by Latimer. Latimer said: "Westchester County is once again taking steps to lessen the waste we put back into the waste stream. From large scale measures to simple changes in our daily behavior, every little bit counts toward our
goal of leaving a cleaner planet for future generations."
The key tenets of the law include:

• Effective September 2, no food service establishment within Westchester County may provide single- use foodware or condiment packets to dine-in or take-away customers unless expressly requested. This pertains to items such as forks, knives, spoons, chopsticks, cup sleeves, beverage lids and condiment
packets.
• Upon customer request, single-use foodware items or condiment packets must be provided individually, rather than in packages containing multiple items. This initiative is aimed at curbing unnecessary plastic waste and promoting a more sustainable approach to dining.
• The law applies across various ordering methods, including in-person, online and through food delivery apps. Customers are encouraged to ask for single-use items only when needed, fostering responsible consumption.
• Single-use plastic beverage stirrers and "splash sticks" will no longer be permitted within food service establishments. Retail stores may still offer these items for sale to their customers.
• The legislation upholds existing protocols for utensil storage within food service establishments, maintaining standards of cleanliness and sanitation. Utensils available in self-service containers for consumers must be individually wrapped or placed face-down, with single-item dispensers recommended.
• All DoH requirements for health and safety remain in full effect, ensuring that the well-being of patrons is not compromised.
• DEF and DoH Inspectors will collaboratively work to ensure the proper implementation and adherence to the new regulations, promoting a seamless transition for both establishments and customers.
• Food service establishments are required to prominently display a clearly legible sign informing customers that plastic utensils, condiments, and straws are available only upon request. This sign, provided by the County, will serve to increase awareness and encourage responsible plastic use.
DoH Commissioner Dr. Sherlita Amler said: "The Westchester County Department of Health is proud to support this new law. Protecting the environment and reducing waste is the cornerstone of Environmental Health. We know that this is an important step in helping to maintain a healthy environment for our residents"DEF Deputy Commissioner Lou Vetrone said: "Billions of single-use plastic items end up in our waste stream every year. Due to the small size and narrow shape of these materials, they are not easily recyclable.
Fortunately, County Executive Latimer and the Board of Legislators have taken decisive action to significantly reduce the amount of single-use plastic items in our waste with the enactment of this legislation. The Department of Environmental Facilities looks forward to working with the Department of Health to educate residents and food service establishments on the new requirements and to ensure compliance."
This change not only lessens the waste we all put into the waste stream, but also will provide significant cost savings to small business owners. Barr said: "This legislation is a win-win, as it will help protect our environment by decreasing items in the waste stream, while at the same time lowering costs for businesses, who will no longer provide items which go straight into the garbage. Equally important is the fact that consumers will get accustomed to making a conscious choice about what they actually need.
I hope Westchester residents and businesses will join with us to help spread the word, and that we will all do our part to comply to reduce waste."
Commenting on the news, the Scarsdale Conservation Advisory Council said, "The CAC is happy to be part of and help this single-use plastic waste reduction effort. And residents can help too! When ordering or picking up food please only take plastic utensils if you need them – and check inside your bag before you leave to make sure nothing was put in there! If they were perhaps kindly remind the establishment of the new law. When ordering food online please opt out of receiving extra plasticware, and if there isn't an optout option on the ordering site, put it in the notes section. Together we can make this initiative a great success and Scarsdale can again be a model for the county-at-large of how we all can make small changes in our everyday lives to positively impact our environment."