CNC Nominee's Name Will Not Appear on Printed Ballot for Village Election
Thursday, 18 February 2016 12:07
Last Updated: Thursday, 18 February 2016 14:13
Published: Thursday, 18 February 2016 12:07
Joanne Wallenstein
Hits: 7611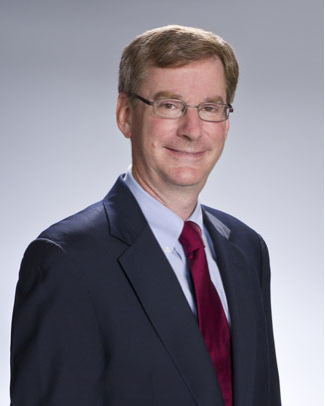 Due to a failure to file the necessary paperwork before the February 16 deadline, the name of one of the candidates nominated by the Scarsdale Citizens' Nominating Committee (CNC) to serve as Scarsdale Village Trustee will not appear on the printed ballot in the election on March 15.
After completing their deliberations, the CNC announced that they had selected Jane Veron, Seth Ross and Marc Samwick to run as their candidates for the Scarsdale Citizen's Non-Partisan Party in the Village-wide election on March 15th. These candidates traditionally run unopposed. Following procedure, members of the CNC circulated petitions to put their candidates on the ballot and these were submitted to Village Clerk Donna Conkling by the February 9 deadline.
However, in order to appear on the ballot each candidate was required to file a certificate of acceptance with Village Clerk Donna Conkling by Tuesday February 16. Though Conkling received the required information from Veron and Samwick, Ross's forms were not provided in time, and therefore his name will not be printed on the ballot. There are three positions for Village Trustee open, but there will only be two names on the paper ballot.
Ross remains a candidate of choice of the Scarsdale Citizen's Non-Partisan Party and Lena Crandall, Chair of the Scarsdale Citizen's Non-Partisan Campaign Committee encourages residents to vote and to write-in Seth Ross' name. Commenting on the development, Seth Ross said, "I am pleased to be selected by the CNC and hope to have the support of the voters."

When the CNC announced their selections, many were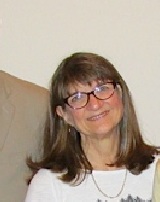 surprised that one-term trustee Deb Pekarek had not been nominated to serve a second term. Marc Samwick also a first-term trustee, was re-nominated. In most years, standing trustees who have served one two-year term are given the nomination to serve a second two-year term. In the past two years, the CNC has broken with tradition by failing to re-nominate Trustee Tom Martin in 2015 and Deb Pekarek in 2016 to serve an additional two-year term.
Some called for write-in votes for Pekarek on this year's ballot. Now that voters will need to write-in a name on the printed ballot, a write-in campaign for Pekarek would be more likely. Commenting on the new twist, Pekarek indicated that she would still like to serve. She said, "I would be honored to continue to serve as Village Trustee. As in any election I encourage all to vote their choice on March 15 at Village Hall."

This year, the Village will use paper ballots and ballot boxes for the election as the cost of renting electronic or image-scan voting booths from the county is high. Therefore, it will be easier for voters to write in a name for Village Trustee on their paper ballots.
Here is the official election information from the Village of Scarsdale:
If you are not a registered voter but want to vote in the Village Election on Tuesday, March 15, 2016, the last day to register with the Westchester County Board of Elections is Friday, March 4th.
You may pick up a mail-in registration form at Village Hall, or you may go directly to the Westchester County Board of Election, 25 Quarropas Street, White Plains.

In order to register to vote, you must:
• Be a U.S. Citizen
• Be 18 years of age by the date of the election in which you want to vote
• Live at your present address at least 30 days before an election
• Not be in jail or on parole for a felony conviction
• Not claim the right to vote elsewhere.
For registered voters who will be out of Westchester County on Village Election Day, an absentee ballot can be obtained by filling out an application form at Village Hall or by requesting one by phone or mail. Wednesday, March 9th is the last day for the Village Clerk to receive an application for an absentee ballot which is to be mailed to a qualified voter; however, applications made in person can be accepted until Monday, March 14, 2016.
All Election Districts will be voting at the Scarsdale Village Hall. Hours of the election are 6 a.m. to 9 a.m. and Noon to 9 p.m.
For more information, call the Village Clerk's office at 722-1175.