Trustees Agree on Village Code Changes Regarding Gun and Vape Sales in the Village
Wednesday, 12 December 2018 18:40
Last Updated: Wednesday, 12 December 2018 18:43
Published: Wednesday, 12 December 2018 18:40
Joanne Wallenstein
Hits: 3832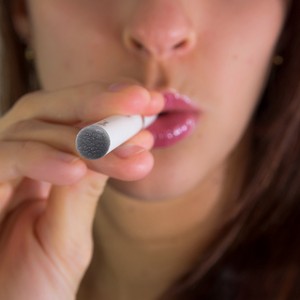 What can we do in Scarsdale to diminish the presence of guns and safeguard kids against the dangers of e-cigarettes, also known as juuling or vaping? As we read troubling accounts of shootings throughout the country and reports of kids vaping in school, directly under the noses of their teachers, our local government has proposed some changes to our Village code to restrict the sale of guns and e-cigarettes in Scarsdale. Though the risks are ever present, at least these two proposed code changes will make it more difficult to secure guns and juul pens in town.
There are no outlets currently selling guns in Scarsdale, but vape pens are currently sold at 7-Eleven, at Five Corners Stationary on Palmer Avenue and at the gas station at the corner of Post and Crane Roads.
Village Trustees met on Monday night December 10 to review the propose code and came to consensus on the following proposal. Under proposed revisions to Village code, shops selling guns would be limited to the retail area around Garth Road (VCR 1.0 District) and could not be closer than 250 feet to places where children are present such as schools, nursery schools, day care centers, playgrounds or houses of worship. This law will regulate the sale, delivery or transfer of firearms and ammunitions as follows:
The provision will also regulate the manner in which guns and ammunition are sold and stored, requiring the following:
-All ammunition shall be kept in a locked case or behind the counter in an area not accessible to the public
-No firearms shall be stored, exhibited or displayed in windows
-All firearms shall be located in a locked display case, counter or storage area with no access from the public. The keys or codes to such areas shall not leave the control of authorized personnel.
When the store is closed:
-All firearms shall be stored in a locked fireproof safe or vault located at the business.
-All firearms must be secured by a hardened rod or cable of at least ¼" in diameter and shall be secured with a hardened steel lock that has a shackle. The lock and shackle shall be protected or shielded from the use of a lock cutter and the rod or cable shall be anchored in a manner that prevents the ready removal of the firearm from the premises.
-The store must have an alarm system and surveillance cameras that are operational when the store is open and closed. Surveillance footage shall be retained for six months.
Under the new law, the sale of E-cigarettes and components would also be regulated to put some distance between sale locations and sites where children are present.
The code would prohibit the sale, transfer or delivery of electronic nicotine delivery systems (ENDS) or ENDS supplies such as e-liquids, atomizers, cartridges, and flavoring within 1,000 feet of:
-Any public or private school
-Nursery school
-Day care center
-House of worship
-Youth center, playground
-Park
-Library
-Arcade
It also specifies that any locations selling ENDS or supplies cannot display them in the store window and cannot be accessible inside the store without assistance.
Village Staff is finalizing the proposed code and a public hearing will be scheduled at an upcoming meeting of the Village Board to invite feedback from the public.