County Issues Heat Advisory for This Weekend
Thursday, 18 July 2019 12:02
Last Updated: Thursday, 18 July 2019 12:11
Published: Thursday, 18 July 2019 12:02
Joanne Wallenstein
Hits: 5268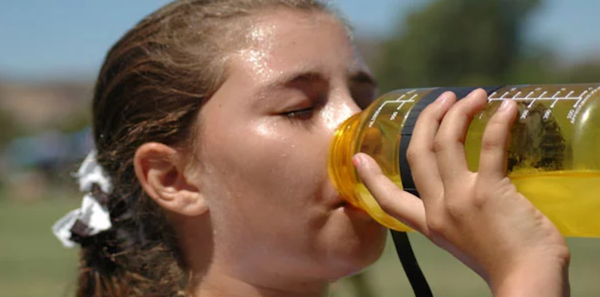 With temperatures expected to soar to 96 degrees on Saturday and 97 degrees on Sunday, the Westchester County Health Department has issued a heat advisory for the county, and Village Hall has also sent out a warning about the extreme heat. Here is a note from County Legislator Benjamin Boykin:
Dear Friends and Neighbors,
With high humidity and temperatures forecasted to exceed 95 degrees in the County Friday through Sunday, the Westchester County Health Department is issuing a heat advisory. As humidity and temperatures rise, residents should avoid strenuous activity, drink lots of water, avoid alcohol and caffeine, and take precautions to prevent heat-related illness.
Heat stroke is a serious and life-threatening condition that claims many lives nationwide each year. Symptoms include hot red, dry skin, shallow breathing, a rapid, weak pulse and confusion. Anyone suffering from heat stroke needs to receive emergency medical treatment immediately. Call 911 if you suspect heat stroke and immediately cool the overheated person while waiting for emergency help to arrive.
Another concern during a heat wave is heat exhaustion. Seniors, young children, people who are overweight or who have high blood pressure and those who work in hot environments are most at risk. Signs include headache, nausea or vomiting, dizziness and exhaustion, as well as cool, moist, pale or flushed skin. Anyone suffering from heat exhaustion should move out of the sun and apply cool, wet cloths to their skin.
Those who plan to travel by car should prepare their vehicle before hitting the road. Always travel with a spare battery, and avoid leading radios, phone chargers and other accessories running when the engine is not. Check to make sure your air conditioning is properly functioning and coolant is at the proper level. If you plan to travel in less populated areas, bring water and an umbrella for share if it becomes necessary to leave the car. Always keep air flowing throughout the vehicle, and seek shade when parked.
For tips to prevent heat-related illness and places to stay cool, residents can visit the Health Department website at www.westchestergov.com/health.
Residents who need a place to cool off should check with their municipality for the latest availability, hours and locations of cooling centers, and with the facilities themselves. A list of libraries and community centers that serve as cooling centers is available at
https://www.health.ny.gov/environmental/weather/cooling/countycenters.htm#westchester.
Elevated heat and humidity can also lead to unhealthy levels of ozone, a gas produced by the action of sunlight on organic air contaminants from auto exhaust and other sources. The New York State Department of Environmental Conservation forecasts daily ozone conditions at (http://www.dec.ny.gov), or call the New York State Air Quality Hotline at 1-800-535-1345.
The County's Department of Emergency Services is monitoring the weather forecast, tracking the opening of local Cooling Centers and is in contact with Con Edison and NYSEG concerning the potential for power outages. If you see fallen power lines or damaged electrical equipment, Dial 911. Do not touch a downed line or anyone in contact with the line. Always assume a downed line is live. To report an electrical outage call Con Edison at 1-800-75-CONED (1-800-752-6633) or NYSEG at 1-800-572-1131. Whether you're a contractor or a homeowner doing an outdoor project, having underground utilities marked is essential to protect yourself and others from injury and prevent damage to underground utility lines, which is especially important during periods of extreme heat and high demand for electricity. Visit https://www.digsafelynewyork.com/ or Call Dig Safely New York at 811 (1-800-962-7962) for more information.
Please forward this e-news to family and friends who may be interested in this information.
Sincerely,
Benjamin Boykin