LWVS To Host Candidate Forum For Contested Village Election
Saturday, 15 February 2020 15:45
Last Updated: Saturday, 15 February 2020 15:51
Published: Saturday, 15 February 2020 15:45
Joanne Wallenstein
Hits: 2750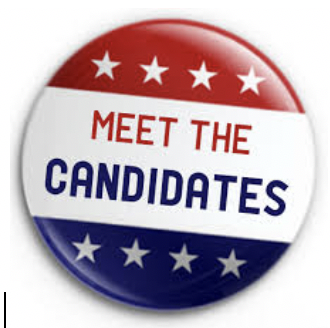 The League of Women Voters encourages informed and active participation of citizens in local government and the election process. This year, the Scarsdale Village election for Trustee is contested. There are six candidates vying for three positions as Village Trustee. The LWVS is hosting a Candidate Forum on Thursday, March 5, 2020 from 7:30 pm - 9:30 pm in Rutherford Hall at Scarsdale Village Hall. We encourage all Scarsdale citizens to come hear from the candidates and to provide questions to be asked of them. For those who cannot attend, the event will be recorded for playback and made available for public viewing.
Each Trustee position in Scarsdale Village is a two-year term. The Citizens Nominating Committee (CNC) has put forth its slate of candidates for each slot: Justin Arest and Lena Crandall, who are seeking second terms as Trustee, and Randall Whitestone. Running as a candidate for Village Trustee under the Voter's Choice Party is Robert Berg, Robert Selvaggio and Sean Cohen. The Village Election is Wednesday, March 18th. All Election Districts will be voting at the Scarsdale Congregational Church, 1 Heathcote Road, Scarsdale, in Dyckman Hall. Hours of the election are 6 a.m. to 9 p.m. As Village Clerk Donna Conkling has explained, the top three vote recipients in the election will each garner a spot as Village Trustee.

If you are not a registered voter but want to vote in the Village Election on Wednesday, March 18, 2020, the last day to register with the Westchester County Board of Elections is Friday, March 6th. You may pick up a mail-in registration form at Village Hall, visit the Westchester County Board of Elections website here or you may go directly to the Westchester County Board of Elections, 25 Quarropas Street, White Plains. Please note that the voter registration form indicates the form should be returned to Westchester County at least 25 days prior to the election; however, in the case of a Village Election, the form should be returned at least 10 days prior to the election. In order to register to vote, you must:

● Be a U.S. Citizen
● Be 18 years of age by the date of the election in which you want to vote
● Live at your present address at least 30 days before an election
● Not be in prison or on parole for a felony conviction
● Not claim the right to vote elsewhere

For registered voters who will be out of Westchester County on Village Election Day, an absentee ballot can be obtained by filling out an application form at Village Hall or by requesting one by phone or mail, or downloading directly from the Village website here.

Tuesday, March 10, 2020 is the last day for the Village Clerk to receive an application for an absentee ballot which is to be mailed to a qualified voter; however, applications made in person can be accepted until Monday, March 16, 2020.

For more information, call the Village Clerk's office at (914) 722-1175 or visit the League website at www.LWVS.org.