Letter Re: Prospective Retroactive Tax Increase on Wealthy New Yorkers
Wednesday, 23 December 2020 20:11
Last Updated: Wednesday, 23 December 2020 20:18
Published: Wednesday, 23 December 2020 20:11
Joanne Wallenstein
Hits: 1547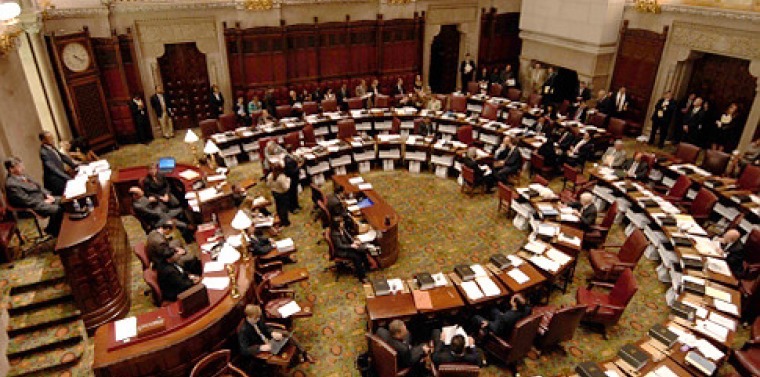 The New York State Legislature is considering imposing new tax levies on wealthy state residents to fill the gap in the state budget partially due to the coronavirus crisis. Senators may vote to make these higher rates retroactive to an earlier point in 2020. These revenues would be used to avoid cuts to education and social service funding.
Scarsdale resident Lena Crandall objects to a retroactive tax increase on New Yorkers and sent the following letter to Andrea Stewart-Cousins and Assemblywoman Amy Paulin as a private citizen, not on behalf of the Scarsdale Board of Trustees, where she is a member of the board.
Here is her letter:
An open letter to NYS Senator Andrea Stewart-Cousins and Assemblywoman Amy Paulin:
I am writing to express my concern that the New York State Assembly is considering enacting significant tax increases in the midst of the negative economic impact the pandemic is having on many businesses and residents. In addition, I am strongly opposed to the NYS Senate's proposal to make any tax increases retroactive to 2020. New York State already has taxes that are among the highest in the country. The loss of the SALT deduction has made the tax burden a much more significant economic issue. The number of my friends and acquaintances who are considering relocating to a tax friendlier jurisdiction is unprecedented. I am very concerned that while these tax increases may help address a short-term budget hole, they will result in a long term loss of tax revenue as those individuals and businesses that are able to relocate will.
Businesses have learned from the pandemic that allowing employees to work remotely can be a successful economic model, with less need for office space in New York City or State. Many Scarsdale homeowners have also discovered that they can work from anywhere. Substantial tax increases targeted at NYS residents and businesses that the State depends upon the most as a tax base for long-term economic stability are not in the best interests of our State or local communities.
From a governance standpoint, I am particularly disappointed that many people are unaware of not only the potential tax hike, but that it may be applied retroactively to the 2020 tax year. Your unsuspecting residents are currently dealing with a major snowstorm, the holidays, year-end business matters and a deadly pandemic. Many of those impacted will be caught off guard in January or April 2021 when they do their tax returns and find out that their tax bills for 2020 are significantly higher than anticipated.
Please focus on good process: Discuss appropriate measures to address the budget shortfalls in the New Year when everyone is paying attention. Remember why you went into public service and the promises you made to work in a clear, transparent way to represent all New Yorkers.
Respectfully,
Lena Crandall*
227 Fox Meadow Road
Scarsdale, New York 10583

*I am writing this letter as a private citizen and not on behalf of the Village of Scarsdale.