From Village Hall: Pool RFP Is a Go; Edgewood Residents Ask Village to Stop the Speeding on Sprague Road
Wednesday, 29 September 2021 13:28
Last Updated: Thursday, 30 September 2021 14:35
Published: Wednesday, 29 September 2021 13:28
Joanne Wallenstein
Hits: 760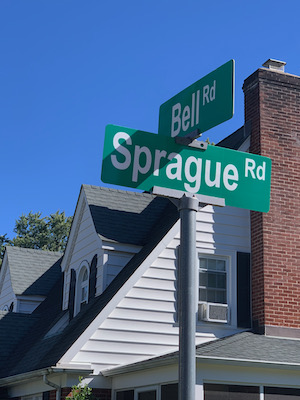 The Village Board approved a resolution to study the future of the Scarsdale Pool, granted a 2% increase to union employees who work in Village Hall and heard a plea from Edgewood residents to address speeding and dangerous drivers on Sprague Road at their meeting on September 28, 2021.
Pool Assessment, Community Outreach and Design Proposals
On the matter of the pool, the Village Board held a work session on September 21, 2021 to review a proposal by Lothrop Associates who was one of nine firms who responded to an RFP to explore options for the pool. After considerable review and interviews Lothrop was chosen unanimously to do a market study, community outreach and design three concepts for the next generation of the 50 year old facility.
As the Mayor said, "The Pool Complex is a community treasure and requires reinvestment. It was built over 50 years ago, and while it remains a beautiful site, the infrastructure that supports the pool complex hobbles along with obsolete parts, inefficient systems, and regular breakdowns. Our pool enterprise fund struggles to sustain itself with declining membership and increasing costs. If we do nothing, it will one day cease to operate."
Trustee Arest said, "The pool has reached the end of its useful life." Trustee Brew said, "Since the complex is not up to code, every time something breaks, it has to be brought up to code and it is complex. Though the pool is supposed to be self-funding, membership has gone down and we need to figure out what people would be willing to pay for." Trustee Crandall said, "Any update to the pool will help people with disabilities who would like to use the pool. Seniors have voiced concerns about the steep entry. Having a public pool in our community is a tremendous asset."
One resident, Bob Harrison, objected to the proposal. He called in to urge the trustees to hold off on a vote. He said, "I am concerned about the pool proposal. You have not given the residents the opportunity to tour the pool and enough time to consider the proposals. Don't spend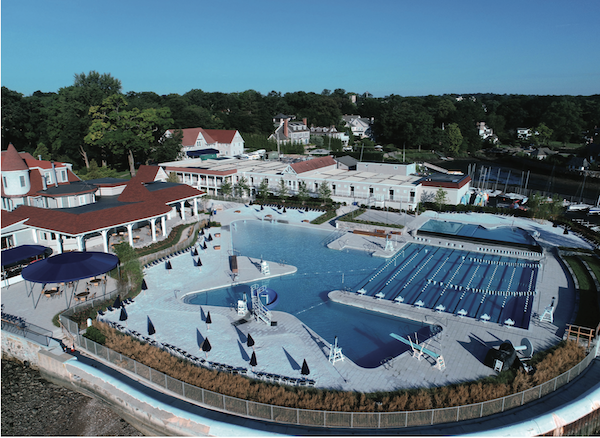 $114,000 on this now. I think it is too much. One of the pools they (Lothrop) designed was at a yacht club – that has nothing to do with what we need. This is overkill. We could use the $114,000 to address the problems at the pool. I don't think you should approve this tonight. Give the community a few more weeks."
The Board voted unanimously to approve the proposal.
Two Percent Increase for Union Employees
In other business, the Board of Trustees voted to grant a 2% pay increase to union employees who work in Village Hall. These employees did not receive an increase last year as the Village had enacted austerity measures due to the COVID crisis. The Mayor recognized their professionalism and the fact that the non-union employees had received a similar pay increase. These raises are not retroactive.
Elevator at Village Hall
Village Manager Robert Cole said that the elevator at Village Hall Elevator will be renovated and therefore out of service for about two months beginning on Wednesday September 29, 2021. He encouraged residents who need the elevator to contact staff by email. However, for those who require assistance at Village Hall, the first floor staff will call someone from an upper floor to come downstairs. The elevator repair is expected to cost $185,000 and was approved by the Village Board. The Village received a $50,000 CGD grant to defray some of the cost.
Taxi Licenses
Trustee Lewis read a resolution authorizing the licensing of 10 taxi licenses in the Village, down from 22 licenses before COVID. He said, "The Village has issued an average of 22 taxicab licenses over the past decade. Due to the COVID-19 Pandemic, only 10 taxicab licenses were issued in 2021, correlated to the considerable decrease in train ridership."
He noted a drastic change in ridership on Metro North, which is down from 4,511 weekly riders in 2019 to 1,700 in 2020. This decrease in ridership will impact the need for taxi service.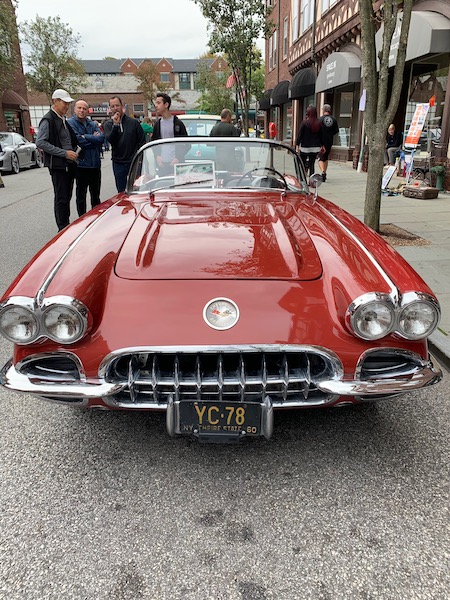 Scarsdale Concours
The Trustees agreed to a resolution authorizing the Scarsdale Concours car show in Scarsdale Village on Sunday October 3, 2021.
Traffic on Sprague Road
During public comment, Elizabeth Bardt Pellerin of Madison Road and Edgewood neighbors came to the mic to present a petition with 138 signatures asking the Village to take additional steps to ameliorate speeding on Sprague Road. She noted "increasing noise and speed on Sprague Road" and said the road is narrow and visibility is limited by the incline and parked cars. She said that commercial and construction vehicles use the road to travel from Eastchester to New Rochelle and said many young families walk on Sprague Road to get to Davis Park. She said there are ten intersections but only two four way stops. She asked the trustees to implement all measures necessary to restore the residential nature of Sprague Road.
Matthew Martin, Edgewood Neighborhood Association President concurred. He said , "The Neighborhood Association is not endorsing any particular approach but asks that the board to do a study or analyze data."
The Mayor and Village Manager both responded to the petitioners. Mayor Veron said that a study of traffic on Sprague Road is on the Board's agenda and the Village is interviewing residents and addressing this issue. Village Manager Rob Cole said an extensive amount of work on Sprague has been done, but added, "we need to look at this differently and figure out how to address the elevated level of accidents. We would like to have a consultant come in and look at the entire area – not just at single intersections." He invited anyone with concerns to stop by his office."
Liaison Reports
Trustee Ahuja lauded the Recreation Department for a new program called the GRIT Ninja Obstacle Course for young children. It was very popular and will be offered again in the spring.
The Advisory Council on Communications is working on a redesign of the Scarsdale.com website and the Advisory Council on Technology is making progress on long term technology needs for the Village and is also consulting other municipalities.
Trustee Lewis said that Trustees met with other Village leaders to develop public safety processes and improve public safety. Trustees met with School Board leaders Karen Ceske and Amber Yusuf, School Superintendents Hagerman and Eric Rauschenbach, the police and David Raizen from the Scarsdale Village Ambulance Corps.
Trustee Lena Crandall noted that the Village Board has received the Scarsdale Forum's report with respect to marijuana sales. A meeting will be scheduled to review it.
Trustee Arest said that the Scarsdale Public Library is offering many programs and asked tha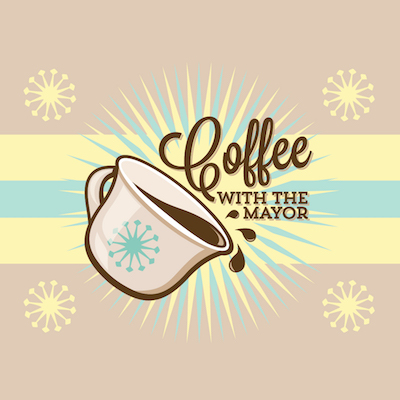 t the public look at the offerings and participate.
Virtual Meetings: Per Governor Hochul's order, the land use and planning boards will meet virtually going forward.
The White House's Office of National Drug Control Policy (ONDCP) and Centers for Disease Control and Prevention (CDC) has awarded a grant to the DATF and Scarsdale Family Counseling Service for $125,000 to fight drug use and abuse among youth. The grant is renewable for five years for a total of $625,000, which is a big win for Scarsdale.
Coffee with the Mayor
Mayor Veron invited residents to "Coffee with the Mayor, Deputy Mayor and Village Manager" on Wednesday October 20 from 5:30 -7 pm in the dining tent in Scarsdale Village.