Village Issues RFP for Traffic Calming Study
Thursday, 07 October 2021 09:32
Last Updated: Thursday, 07 October 2021 13:17
Published: Thursday, 07 October 2021 09:32
Joanne Wallenstein
Hits: 297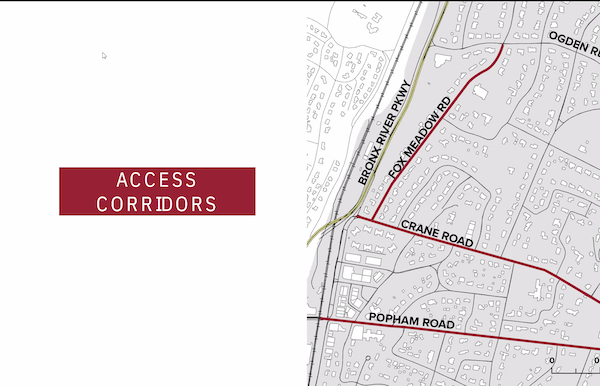 With more people working from home, Scarsdale's streets are abuzz with pedestrians, cyclists and even scooters. Everyone seems to be fighting for their fair share of the roadway, and some feel that our roads are becoming more perilous.
How can the Village improve safety for pedestrians, cyclists and scooters? Do we need more sidewalks, bike lanes, warning lights and stop signs?
In response to concerns about dangerous intersections and crosswalks Village Trustees held a work session on October 5, 2021 to announce an RFP for a traffic study. Mayor Jane Veron announced that the Village will seeks out firms who can take a holistic approach to Village traffic and look for innovative and creative solutions for traffic calming.
The work was led by Village Planner Greg Cutler and Assistant Village Planner Rosie Dowd. They have defined the area of concern as the Village Center and roads leading out of the Village including Fox Meadow, Crane and Popham Roads. Due to a recent petition to improve safety on Sprague Road, it will be included in the study as well.
Cutler explained the goals of the study which are:
-Improved pedestrian and cyclist safety
-Analysis of crosswalks
-Implementation of micro-mobility like scooters and bikes
-Improved mobility for people for all ages and modes of transportation
-Improved ADA compliance
-Identification of opportunities to increase neighborhood connectivity.
-Analysis of traffic flow
-Parking study
The work should keep sustainability in mind and propose low maintenance solutions, sustainable elements and green infrastructure.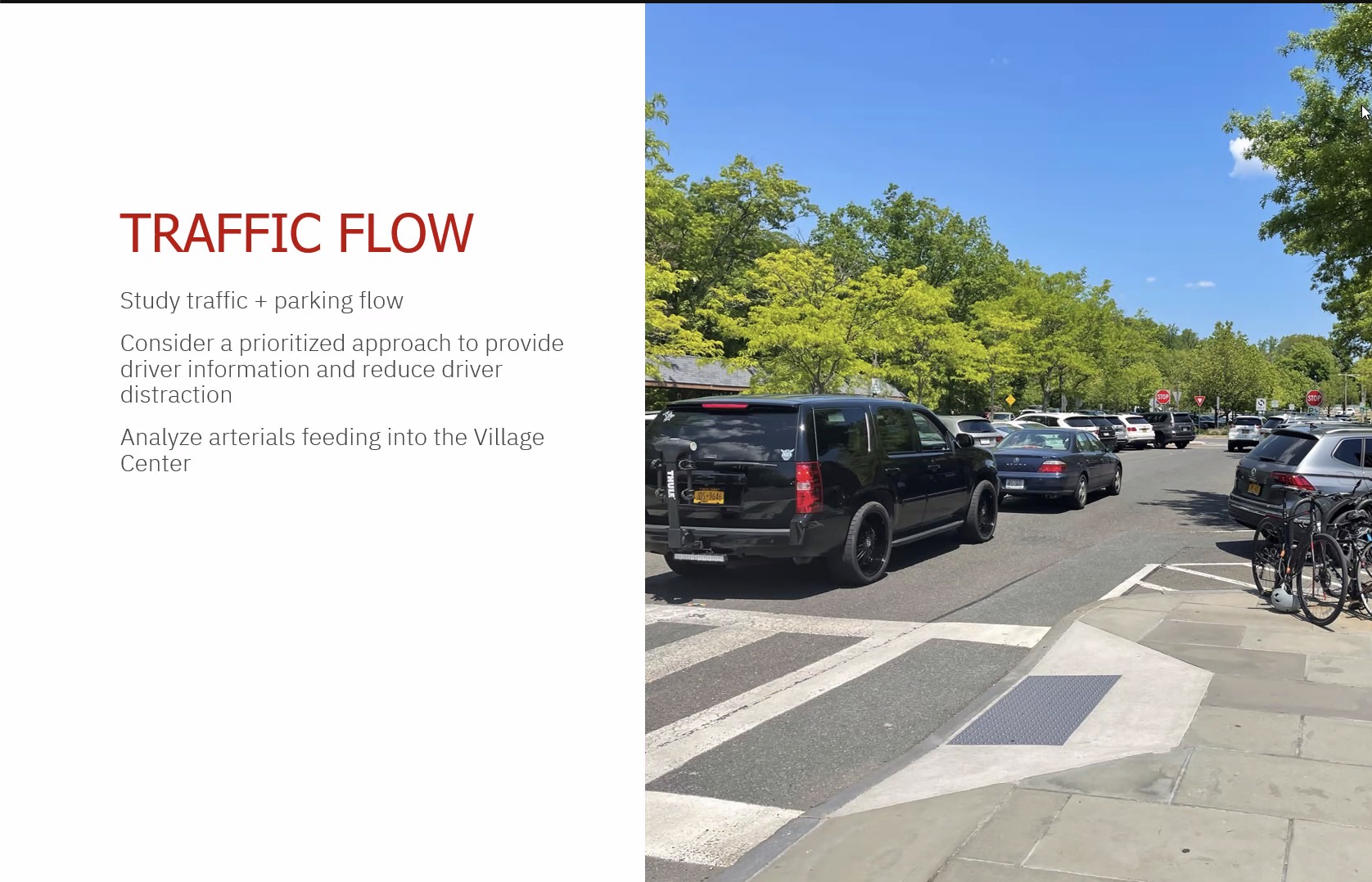 Other elements of the assignment include "Placemaking," including:
-Evaluate design standards and branding
-Consider how best to implement streetscape improvements
-Consider most efficient uses of the public right of way.
-Identify way to activate public spaces through sidewalk café, public space programming and design improvement.
The firm will be tasked with gathering information by meeting with village staff, conducting site visits, reviewing existing report, conducting public outreach, collecting traffic data, analyzing previous accident report and creating a user friendly website to elicit public input.
Once all the data has been gathered, they will conduct an analysis of their findings and prepare recommendations for improvements. As an outcome of the work, the Village is requesting three conceptual improvement plans along with time estimates for immediate, intermediate and distant interventions.
Commenting on the RFP, Trustee Randy Whitestone said that federal transportation grants might be available to fund this work. He endorsed the use of consultants to find solutions to these problem and said he was pleased that Sprague Road is included. He hoped interim steps could be taken to improve conditions on Sprague Road, before the study comes out.
Trustee Crandall expressed concern about the upkeep and maintenance of any of these new initiatives saying that our Department of Public Works is already overburdened.
Trustee Ahuja asked that outreach include young residents who use the streets all day long. He said, "The kids are here all day." He added, "I am proud that the Village staff is able to move this forward during a time of transition."
Trustee Brew said that this project might influence the outcome of the Freightway Project as well.
Village Manager Rob Cole said that most errands in Scarsdale require a car and the Village "walk score" is poor. He hoped that this type of project would help to improve that.