Scarsdale Democrats Urge You to Get Out and Vote
Wednesday, 27 October 2021 18:33
Last Updated: Thursday, 23 February 2023 07:48
Published: Wednesday, 27 October 2021 18:33
Joanne Wallenstein
Hits: 1191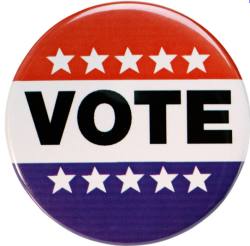 The Scarsdale Democrats urge you to vote early or on election day. Here are letters from Scarsdale Democrats Michelle Lichtenberg, Myra Saul, Mark Lewis and BK Munguia.
This letter was written by Scarsdale's Michelle Lichtenberg
Hi Friends,
Just because it's an "off" election year, doesn't mean that this is not an important election. We need Democrats to show up at the polls and vote.
The Republicans are running a stealth campaign. They are not engaging with Democrats, for example, they refused to participate in debates. Instead, they are laser focused on turning out their base with scary arguments about critical race theory in the schools and the flights of immigrant children into Westchester airports during early morning hours. Of course, critical race theory is not an academic subject in our schools and the flights of immigrant children into Westchester to re-join their family is determined by federal authorities.
It is critical for us to get our fellow Democrats to vote. Many do not even know that there is an election. Please reach out to your neighbors and friends to encourage them to vote. And of course, exercise your right and privilege to VOTE.
Be sure to vote for the Democratic ticket – Row A all the way. Also be sure to flip your ballot over and vote yes on all the propositions on the ballot. There are five statewide propositions and one county proposition.
Want more information? Below is a letter from by Scarsdale Democratic Chair Myra Saul regarding Latimer, Idoni and Boykin and another letter from Mark Lewis and BK Munguia regarding judges and the propositions.
Here are three ways you can vote and support our Democratic candidates:
1.) Early voting locations and hours--Can be found at voteearlyny.org Voters can cast their ballots at any early voting location in the County. The closest are the Eastchester Library and the Board of Elections in White Plains.
2.) Voters must vote at their assigned polling place on election day. If the voter does not vote at the assigned location, THAT VOTE DOES NOT COUNT. To find out an assigned polling location, go to https://voterlookup.elections.ny.gov
3.) Want to vote absentee? It is too late to send in a request. BUT, you may go in person to the Board of Elections, 25 Quarropas Street, White Plains, and ask for an absentee ballot, complete it and give it back to them in one transaction. Call the Board of Elections for more information about hours and days of operation--914-995-5700.
Got ideas or questions? I want to hear from you.
Let's stay strong and VOTE,
Michelle Lichtenberg
Letter from Myra Saul
Elections are important at all levels of government, especially local elections where the winners directly affect residents' quality of life. The Scarsdale Democratic Town Committee urges voters to cast their ballots for the entire Democratic slate of candidates on Row A.
Early voting started Saturday, October 23 and lasts through October 31. Any Westchester resident may vote at any early voting location in the county during the early voting period. For a complete list of early voting locations and hours, see the non-partisan site voteearlyny.org.
If you vote on Election Day, November 2, you must vote at your assigned polling location for your current address. Your vote will not be counted if you do not cast it at your assigned polling place on Election Day.
Vote for George Latimer for County Executive.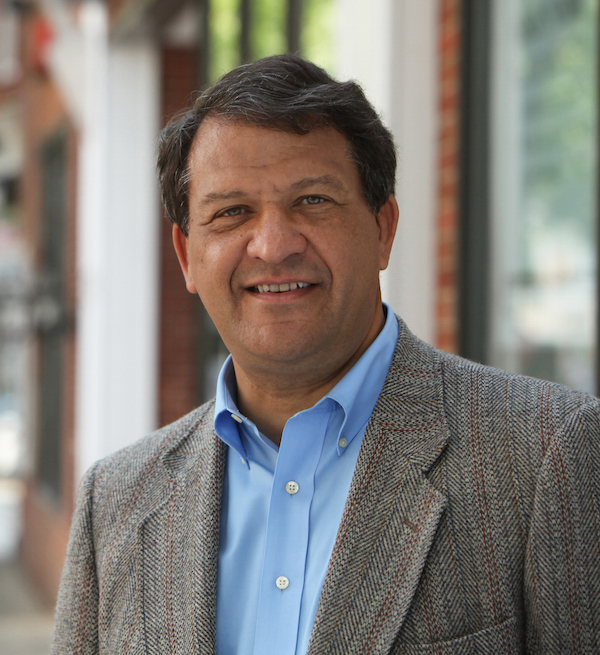 George Latimer
What a breath of fresh air! As compared to his predecessor, George Latimer understands that elected officials have a duty to actually govern, not grandstand with budget gimmicks and stalled projects. The Latimer administration exudes a competent, steady hand. Once one of the earliest sites of the pandemic, Westchester is now managing the pandemic with some of the highest vaccination rates in the country. County Executive Latimer stopped the privatization policy for county communal assets such as the Westchester County airport. He reinstituted surveillance of dangerous chemicals at the airport, which sits adjacent to the Kensico Reservoir. He does not believe in the Republican "starve the beast" mentality for government that inevitably shortchanges everyone in the county. All this with two successive cuts in county taxes!
Vote for Tim Idoni for County Clerk.
Tim Idoni is another elected official that is committed to doing his job for the benefit of the public. He is the master of administrative detail. With the help of technology, Idoni made a dramatic cut in personnel even as the workload of the office increased.
Vote for Ben Boykin for County Legislator.
Ben Boykin is currently our county legislator and deserves to be re-elected. He is also the chair of the county legislature. Working with the County Executive, Boykin and the County Board made sure that Westchester had sufficient protective equipment in the early stages of the pandemic. County Legislator Boykin, who has a financial background, is also mindful of costs to taxpayers.
Myra Saul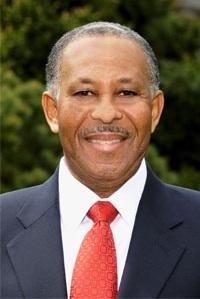 Ben Boykin
Chair, Scarsdale Democratic Town Committee
Letter from Mark Lewis and BK Munguia
To the Editor:
There is an important election this November! The Scarsdale Democratic Town Committee encourages all voters to cast their ballots for the Democratic ticket and "yes" on all five State Constitutional propositions and the one Westchester County proposition. To help educate voters, this letter will describe the credentials of each of the five Democratic judicial candidates and the propositions and why each deserves your vote.
Voters will have the opportunity to vote on five (5) State Supreme Court judges. The State Supreme Court is the state's trial court with general jurisdiction, which means that judges hear a variety of civil and criminal cases.
The five Democratic candidates all are qualified to serve as Supreme Court judges, have the requisite judicial temperament and are pro-choice.
Justice Robert M. Berliner currently serves as a Supreme Court Justice and has served in this capacity since 2008.
Judge Christie L. D'Alessio is currently the town judge in neighboring Greenburgh. She is an Acting Justice in several other nearby areas as well. Judge D'Alessio is the current Principal Law Clerk for a Westchester County Court judge and previously served as an attorney in the Westchester County Attorney's office.
Thomas R. Davis has practiced law for over 29 years, primarily as a litigator. He is a well-known advocate for the disabled community and has been involved with organizations to support the disabled community.
James L. Hyer is the current President of the Westchester Bar Association. He is a human rights advocate and is the Administrative Law Judge for the Westchester Human Rights Commission. He is a seasoned litigator. He is also the Corporation Counsel for the Legal Aid Society of Westchester County.
Judge Thomas Quinones is a City Court Judge in Yonkers. He previously served as a Support Magistrate in the Manhattan Family Court and as the Executive Associate General Counsel in the New York City Human Resources Administration, Office of Legal Affairs, Office of the General Counsel.
The Scarsdale Democratic Town Committee endorses the passage of all five New York State Constitutional propositions.
Proposition 1 amends the Apportionment and Redistricting Process. This proposition would change many of the technical details of this process. For example, incarcerated people must be counted as residents of their last place of residence, not their place of incarceration. Most significantly, the legislature's vote to approve maps submitted by the Independent Redistricting Commission can change from a two-thirds supermajority to a simple majority.
Proposition 2 establishes the rights of New Yorkers to Clean Air, Clean Water and a Healthful Environment.
Proposition 3 eliminates the requirement to register to vote 10 days in advance of an election. Consequently, if passed, this proposition permits 'same day as the election' voter registration. The legislature will have to enact legislation for this to become law.
Proposition 4 authorizes "no excuse" absentee ballot voting.
Proposition 5 increases the jurisdiction of the New York Civil Court from $25,000 to $50,000.
The Scarsdale Democratic Town Committee also endorses the passage of the Westchester proposition which requires the County to create a new and comprehensive code of ethics and disclosure requirements.
Mark Lewis, Vice Chair
B. Kathleen Munguia, Vice President
Scarsdale Democratic Town Committee