Sign Up Now For Halloween Window Painting
Thursday, 22 September 2022 10:55
Last Updated: Thursday, 22 September 2022 10:59
Published: Thursday, 22 September 2022 10:55
Joanne Wallenstein
Hits: 241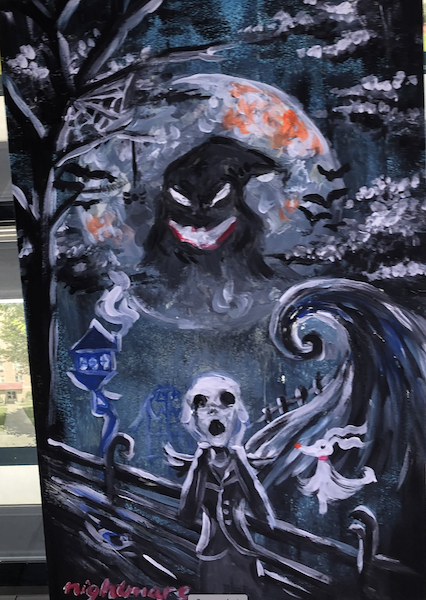 Fall is in the air and that means it's almost time for Halloween Window Painting, a much loved annual event in Scarsdale. The Recreation Department invites families as well as kids from grades 3 – 10 to sign up. Painting will be done on Sunday October 16 and, in case of rain, on Monday and Tuesday October 17 and 18 from 4-7 pm and the deadline to sign up is October 10, 2022.
Here are the details:
This event/contest is open to anyone who attends Scarsdale Public or IHM Schools. It's also open to anyone living in Scarsdale or on Garth Road.
-3rd – 8th graders may enter solo or in pairs.
-The grades are divided into five categories: 3rd, 4th, 5th & 6th, 7th & 8th, 9th & 10th.
-Only solo and pair entries in those grades will be judged for the contest.
-Entries will be judged for artistry, originality, and humor.
-There is also a family category for groups of up to 5 and those outside of the 3rd – 8th grade range. This includes adults! Family entries will not be judged as part of the contest.
-The cost is $20 for solo entries and $30 for pairs or family entries.
-The event is on Sunday the 16th from 9 – 4. We have two rain days scheduled for Monday and Tuesday the 17th and 18th from 4 – 7p.
-The registration deadline is Monday October 10th.
Click here to sign up and to see the rules.
(Pictured at top: 2021 Grand Prize Winner by Isabelle Zhu