Vote in the CNC Election Tuesday November 14 at Scarsdale Library
Sunday, 12 November 2023 10:52
Last Updated: Wednesday, 15 November 2023 09:07
Published: Sunday, 12 November 2023 10:52
Joanne Wallenstein
Hits: 428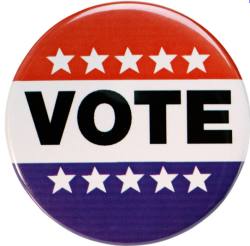 Wait - there's one more election:
PLEASE VOTE IN THE CNC ELECTION THIS TUESDAY November 14, 2023, 7:00-10:00 am and 2:00-9:00 pm at the Scarsdale Library.
The 30 members of the Scarsdale Citizen's Nominating Committee (CNC) each year choose a slate of non-partisan candidates to run in Scarsdale's March election for Mayor and Village Trustee positions. There are 10 open CNC spots and 2 one-year vacancies up for election on Tuesday, November 14 (in the districts with vacancies, the candidates with the most votes will serve the full term).
The current and proposed new CNC members are:

"The Procedure Committee thanks the 13 volunteers who agreed to run this year, most of whom are first time volunteers for the CNC," said Peri Zelig, Chair of the Procedure Committee. "We encourage all Scarsdale residents to come out and vote to show support for the CNC on November 14."