Thanksgiving Spelling Bee
Tuesday, 26 November 2019 08:26
Last Updated: Tuesday, 26 November 2019 09:23
Published: Tuesday, 26 November 2019 08:26
Midori Im
Hits: 1520
Take a break from cooking ... or eating ... and test your spelling acumen with the spelling bee below.

How many common words of 5 or more letters can you spell using the letters in the hive? Every answer must use the center letter at least once. Letters may be reused in a word. At least one word will use all 7 letters.
Proper names and hyphenated words are not allowed.
Score 1 point for each answer, and 3 points for each word that contains all 7 letters.
Rating:

17 = Good
21 = Excellent
24 = Genius
Answer key below: Don't peek before you try it!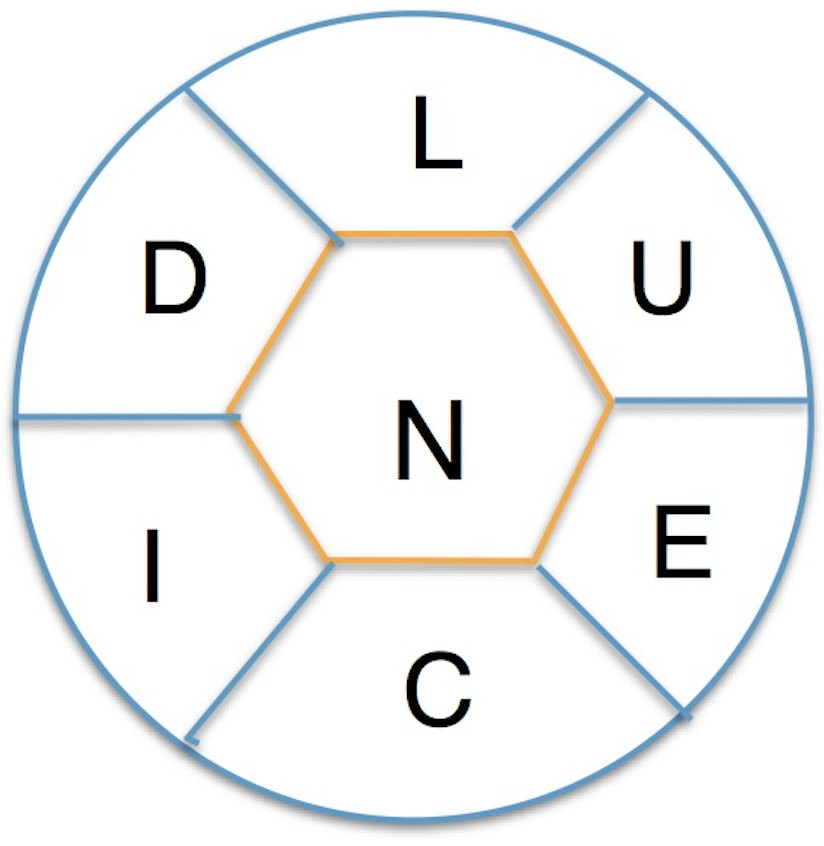 Answers:
decline, declined, denude, denuded, dined, dunce, ended, incline, inclined, include (3 points), included (3 points), indeed, induce, induced, lined, needed, needle, needled, niece, uncle, undue, un-lined.
If you found other legitimate dictionary words in the beehive, feel free to include them in your score.