Letter to the Editor: The New Bronx River Pathway is a Near Perfect Juxtaposition of Beautiful Addition to our Landscape and Accident Waiting to Happen
Monday, 26 July 2021 08:59
Last Updated: Monday, 26 July 2021 09:06
Published: Monday, 26 July 2021 08:59
Russell Kopp
Hits: 973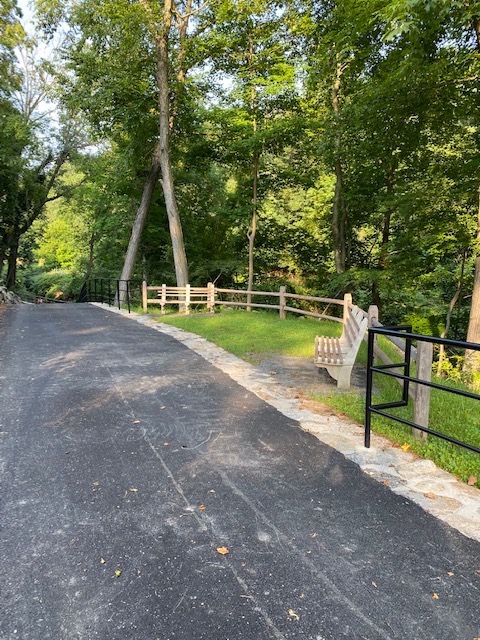 This letter was written by Russell Kopp.

My wife and I visited the pathway for the first time today. We parked (for free) at the Hartsdale Train station, as weekends will let happen, and walked the path to the Scarsdale station and back.
Say what you want about how long it took to complete, or the money spent doing so, or how those funds could have better been spent on feeding the homeless or other social endeavors rather than yet another (paved) pathway we could have lived without.
We're all entitled to our opinions on where tax dollars should flow, as much as I'll report to you that now completed, the developers did what I think is a beautiful job with its design.
But I'll tell you what I don't think is subject to opinion: that same beautiful design, with its winding and sloping (relatively narrow) pathways and tree lined sides will soon I fear, and with frequency, render broken bones or worse as collisions between pedestrians and cyclists inevitably occur.
In the short while we were there, a woman got up from one of its beautiful benches (not otherwise in one of the pathway's bench "cul-de-sacs," but rather right off the pathway) and didn't look both ways before doing so.
Sure, she should have. And I'll bet if she was entering a busy street she would have. But the path's peaceful existence is the same one that for good reasons is its "Achilles heel," finding the people it relaxes letting their guard down.
"Watch, watch!" my wife and I screamed at her, aware of a bicycle approaching her from behind at high speeds and close distance for the venue.
It was a narrow miss, one I'm sure those already walking also face.
"She thanked us and we all agreed that the woman had no idea what we were initially referring to, admitting that her first instinct was that some bee was about to sting her or something."
(I must remind myself to say "Freeze, Freeze!" not "Watch, Watch," to others in such situations given the absence of eyes in the back of our heads, although the former sounds forceful.)
Now, I'm not some anti bicyclist. Last I checked our two wheeled riding friends pay taxes too. But in order to accommodate pedestrians and bicyclists safely the path needs signage (ideally electronic) that provides hours during the day for each user, bicyclist and pedestrian, to exist in isolation of the other in the space.