Scarsdale Village Says Your Water Bill Might be Wrong
Wednesday, 17 August 2022 09:01
Last Updated: Wednesday, 17 August 2022 09:07
Published: Wednesday, 17 August 2022 09:01
Joanne Wallenstein
Hits: 823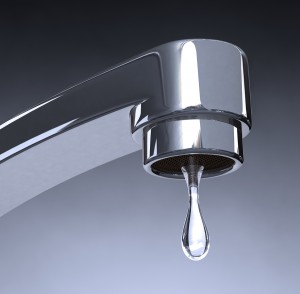 Does your water bill look higher than normal? There might be an error. On August 16, 2022 the Village of Scarsdale sent out a note to residents letting them know that some of the bills might be wrong. The note says:
The Village is aware that some water customers have received much higher bills than reasonably anticipated for the June 15, 2022, quarterly billing. Staff are amidst reviewing the matter and will be making any necessary adjustments. Notification will be provided to any water customer receiving such an adjustment.
If you have a question about your water bill, please email waterbills@scarsdale.com or contact
the Water Billing office at 914.722.1170.
For those having received an exceptionally high bill, thank you for your understanding and
patience while we research the matter and move towards a resolution.
We asked Assistant Village Manager Alex Marshall for anything more she could share and she said, "We are still analyzing the situation and don't have additional information to share at this time, but we are working with our software vendor and departmental staff to make sure that we address the underlying cause and implement the appropriate remedies."
This is not the first time there was an issue with billing for water. In November 2016, the Village found that a third of customers were overbilled for excess water usage and credits were issued to 1,600 customers.