Professional News: Veron, Foley and Narayanan
Tuesday, 01 November 2022 13:04
Last Updated: Tuesday, 01 November 2022 13:04
Published: Tuesday, 01 November 2022 13:04
Joanne Wallenstein
Hits: 1642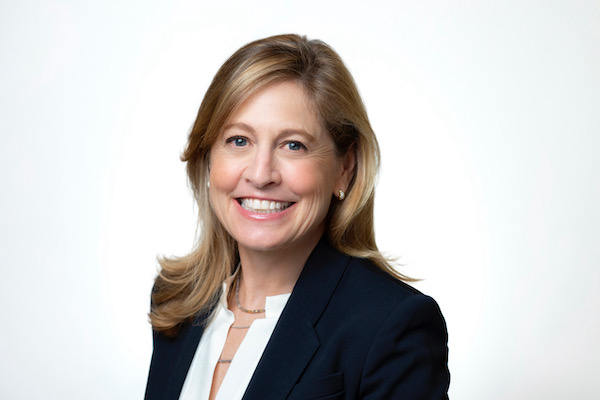 Scarsdale Mayor Jane Veron and TAP CEO will be honored with a Women in Business Award by Westchester Magazine's 914INC. at an awards ceremony on Nov. 17th. Veron co-founded TAP 10 years ago to help empower under-resourced small businesses and accelerate their success.
"Small businesses are the backbone of our communities, and in these particularly challenging economic times, I'm thrilled to be honored by 914INC. to bring more attention to TAP and the crucial work we do to help local small businesses survive and thrive," says Veron. "TAP serves underrepresented small business owners, helping to close income, gender and racial inequality gaps. We repeatedly see that supporting small businesses elevates families and communities, providing jobs and keeping main streets vital"
TAP is a female-founded, female-led nonprofit that is laser focused on creating a more equitable economy by delivering high-caliber and impactful services to under-resourced small businesses. TAP leverages its network of financial institutions, CDFIs, economic development agencies and corporate partners to get to scale and ensure the sustainability of our work. TAP's innovative model channels underutilized talent into the economy by recruiting and cultivating a diverse consultant team that donates their time, expertise, and mentoring skills to advance TAP's mission across the U.S.
Jane is mission-driven, seeking to mobilize professionals for economic impact and merges her business acumen with her management, coaching, public sector and nonprofit work. Prior to TAP, Jane spent her career in strategy and marketing, working at Bain & Company and American Express. Jane currently serves on Harvard's Women's Leadership Board, Nonprofit Westchester Board, and the Regional Plan Association Board.
TAP helps small businesses in a variety of industries, ranging from those focused on food and beverage; wellness, fitness and beauty; professional services; manufacturing; transportation and more. TAP consultants provide strategic and tactical advice to address each business's individual financial, marketing, and operational needs.
Scarsdale's Tim Foley Honored for Commitment to Westchester's Youth
The Guidance Center of Westchester held its Bash for the Future Benefit on October 19, 2022 at the Davenport Mansion in New Rochelle. Tim Foley, the CEO and Executive Vice President of the Building and Realty Institute (BRI), Dr. Lillian F. Reynolds, a certified NYS teacher and a licensed social worker, and Jasmine Rice, Property Manager for Enclave Equities, were recognized at the event for their dedication in helping Westchester's youth with career development and employment opportunities.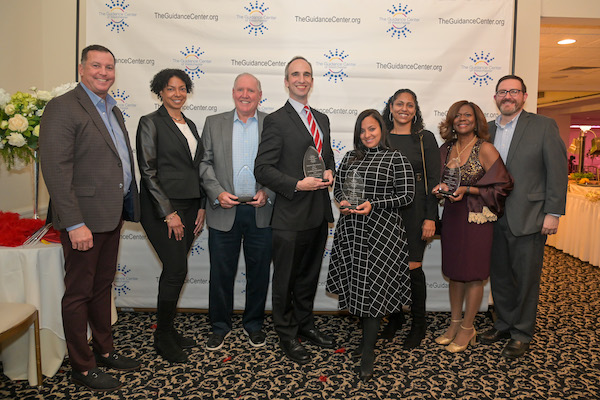 Foley is only the third Executive Vice President in the 75-year history of the BRI. He holds an additional role as the Director of the Building and Allied Construction Industries of Westchester, the local affiliate for the National Association of Home Builders (NAHB) and the New York State Builders Association (NAHB). He serves on the Land Development Committee for NAHB. He is also on the Board of Directors for the Hudson Valley Economic Development Corporation (HVEDC).
Dr. Reynolds is a certified NYS teacher and a licensed social worker in the state of New York. From 2003-2013, she was the Executive Director of the Grace Children's Defense Fund Freedom Schools. Dr. Reynolds is also an Ordained Minister and has served at Grace Baptist Church in Mt. Vernon for the past 25 years.
Rice is the Property Manager for Enclave Equities located in Mt. Vernon. Through her employment, she has partnered with the Guidance Center of Westchester's Center for College and Careers to provide jobs and career advancement opportunities for local youth.
The benefit raised funds for The Center for College & Careers (CCC), which is at the heart of the Center's youth and young adult programs. The CCC transforms the lives of youth and young adults (ages 13-24) so they can pursue post-secondary education or start on a career track. CCC helps participants develop skills and confidence while creating opportunities for them to have successful futures in whatever path they choose. Of particular note, the FutureWorks to FutureCareers is a free vocational training and certifications program for Mount Vernon, Mamaroneck, and New Rochelle residents 16-24 years old. Training includes required certification for construction and related industries, energy auditing, web design, coding, and entrepreneurship.
Ram Narayanan Publishes Scientific Article
Scarsdale resident and senior at Horace Mann School Ram Narayanan recently published his work "Role of Long-Range van der Waals Interaction in the Coefficient of Static Friction," in the open-access archive, arXiv.org.
We are very familiar with static friction in our everyday life: when you try to slide a heavy sofa on the floor, the resistance from the floor that keeps the sofa in place is static friction. The relative strength of static friction between any two materials, such as ice-on-ice or aluminum-on-wood, is described by a factor called the coefficient of static friction. Selecting materials with low coefficients of static friction is critical in fields like engineering, with 2D van der Waals materials like graphene emerging as top choices for this purpose. Although the coefficient of static friction is a very important quantity in engineering and electronics, currently, there is no theoretical method to predict the coefficient of static friction between two surfaces. In addition, the role of intermolecular forces such as van der Waals forces in the origin of macroscopic static friction is not well-understood.
Ram developed a new model on the premise that the primary forces that contribute to static friction between two 2D van der Waals materials are Casimir forces, which are quantum mechanical van der Waals forces with relativistic contributions. He then went on to calculate the van der Waals forces between two layers of van der Waals materials, with which he derived a theoretical equation for the coefficient of static friction that generally agreed with experimental results. In his work, Ram found that the coefficient of static friction does not depend on the electromagnetic properties of the surfaces, but instead only on how they are shaped. The equation he has derived has a plethora of uses in the fields of nanotechnology and nanoengineering, where scientists are struggling to reduce the static friction between small parts. Whereas scientists and engineers previously had to test the coefficients of static friction for novel materials using experiments, Ram's results would allow them to predict these coefficients computationally.
Ram worked on the project under the guidance of his mentors, who are the other three authors in his research paper. Most of his work was conducted during his summer stay in Carbondale, Illinois. Prior to the publication, Ram has already presented his work at numerous events including the Southern Illinois University Research Experience for Undergraduates (REU) Conference, the Horace Mann School SciTech symposium, and the Berkeley Carroll Multischool Research Conference, for which he was his school's designated keynote speaker. The Terra NYC STEM Fair honored his work by awarding him Third Place in the Physics & Space category.
Outside of physics, Ram is enthusiastic about physics and astronomy, and he particularly enjoys bringing his learning to others. At Horace Mann School, he is the president of the Physics Club as well as the build coordinator and Astronomy competitor for the Science Olympiad team, in both of which he has competed for more than three years. He has been a longtime volunteer science educator at the Hudson River Museum, where he currently mans the solar telescope and spectral tube demonstrations for visitors. In his free time, Ram enjoys ultimate frisbee, violin, and Indian carnatic singing.